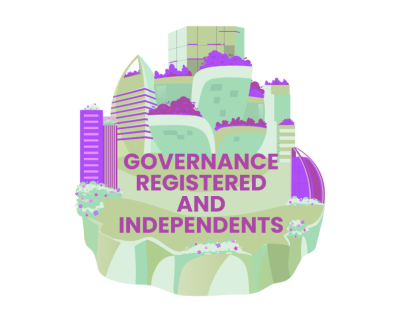 Governance, Registered and Independents

Governance, Registered and Independent (GRI) encompasses a diverse range of clubs including: 
SMU Students' Association (SMUSA) 
Functional Student Bodies 
Registry of Societies (ROS) 
Clubs under various SMU Offices, Centres and Institutions 
These clubs provide opportunities for students to contribute directly to the SMU community or external community. Our undergraduates would be able to work and collaborate with various institutions and centres, forming valuable connections and making meaningful impact on the people and communities.   
The clubs under Governance, Registered and Independent focus on helping our undergraduates develop their passion for their community, religious beliefs and career path through a wide range of meaningful activities.   
"SMUSA has definitely been an eye-opening experience for me as I got myself involved in the planning phase with my peers. It is always amazing to see what you plan actualise into events for the student bodies. I definitely encourage those who have a heart to make SMU a better place for all to join us"
- Liow De Jun, Deputy Academics and Welfare, Year 2
"SMUSA has helped me become more confident in my decisions. Learning and development is a continuous process by working with talented people from diverse backgrounds. This is a platform where I can openly express my ideas and views without being judged."
- Nilanjana Jain, Deputy Operations, Year 2
Continue your journey here...