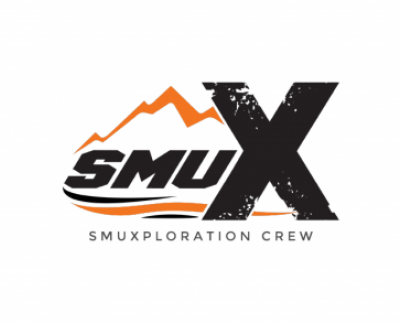 SMUXploration Crew

ABOUT US
SMUX is the CCA student constituent body that represents the outdoor and adventure wing of SMU. Established in 2000, we are a tight-knit family of 6 teams - Biking, Diving, Kayaking, Skating, Trekking and Xseed!
SMUX offers a range of opportunities locally and overseas to explore the outdoors and we welcome individuals of all levels of experience! Through our activities, which span from beginner-friendly explorations to more advanced expeditions, we provide an avenue for all SMU students to take part in outdoor adventure activities.
KEY EVENTS 
SMUX Euphorux
SMUX Euphorux is our annual event which allows incoming freshmen to be exposed to the various SMUX teams. Through this orientation event, participants will be able to meet like-minded peers and forge friendships as they challenge themselves via the range of activities SMUX offers.
Skibike
This signature collaborative event between SMUX Biking and Xseed aims to bring joy and thrills to all SMUXies with a biking segment that spans across scenic park connectors, followed by a cable ski session at Singapore Wave Park.
Skatathon
Singapore's only skating marathon. It draws in large crowds from the public and international fronts yearly.
All of our teams offer a variety of activities, you're bound to find something you enjoy! What are you waiting for? Come join us for your next adventure!
"Through the many exciting activities that SMUX offers, I found my SMUX family who is always there to join me on new adventures. I've been pushed beyond my comfort zone with the encouragement of those around me and I would gladly do it all over again!😉" 
- So Zhi Qi, 19th SMUX Crew HGS, VP & CC, SOB Year 4
"I initially joined SMUX out of a passion and curiosity for the outdoors and adventure. However, walking the journey together with like-minded friends has given me priceless memories and invaluable lessons! Don't hesitate to take the first step, it might be the best decision in your university life! 😊"
- Denzel Chan, 14th Trekking Team President, SCIS Year 4
How frequent are the sessions for SMUX?
It depends on the team you choose to join but each team generally conducts their activities weekly! Our members often go for multiple team activities as they fall on different days of the week.
Do I need to be a member to participate in SMUX activities?
No, you do not! Our activities are open to all SMU students. However, we do have a $25 membership which gives you special benefits such as priority sign-ups, access to welfare drives, and discounted rates for merchandise, overseas expeditions, and some events. Membership sale happens once a semester via our Telegram channel!
Continue your journey here...