Certain photos and images featured in the following video were taken pre-COVID19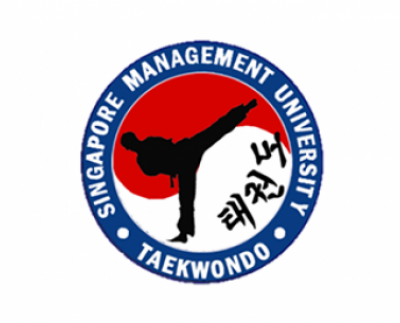 Certain photos and images featured in the following video were taken pre-COVID19
SMU Taekwondo
ABOUT US
Taekwondo is a Korean martial art which not only focuses on physical fighting through the precise control of fists and feet, but it also toughens one's mind and spirit. 
Our training provides you with a chance for physical conditioning and honing of various skills like blocks and kicks. The martial art techniques that Taekwondo imparts are in 3 areas, namely, Poomsae (Forms), Gyeorugi (Sparring) and Gyeokpa (Board Breaking). Ultimately, Taekwondo is a safe space for members to come down and destress while getting some exercise in, learning self-defence skills as well as a place to make friends! You can expect to train hard and play hard with a supportive community on and off the mats.
KEY EVENTS
Winter Training Camp
Our signature year end event seeks to bring members closer together through spending time training and playing games together.  
Freshmen Clinic 
Allow prospective members to try out our sports and join our trainings as a once off trial before deciding if they would like to join as a member.
Alumni Networking 
This event facilitates the interactions between past Taekwondo members and current members by inviting the alumni back to train with us. This event provides a platform for people of all ages to come together and connect through sports.
Taekwondo Wellness Week
​​​​​​​This online social media event aims to encourage members to keep fit through consistent stretching and physical conditioning in their own time such that they can maintain their physical fitness level. This is also a fun opportunity to have some friendly competition and to win attractive prizes.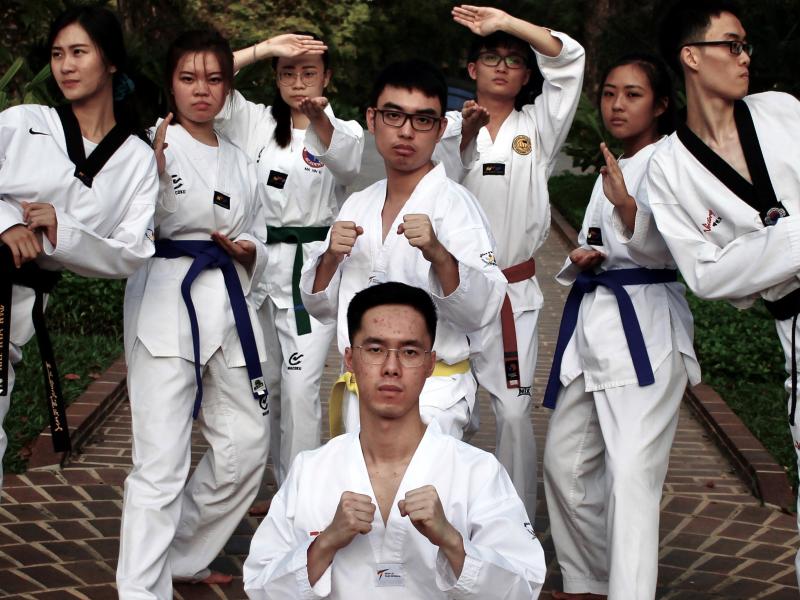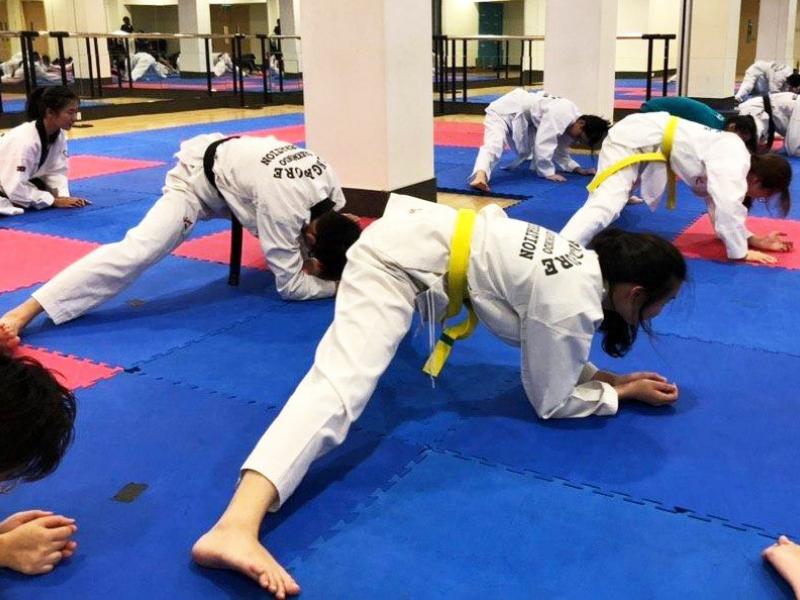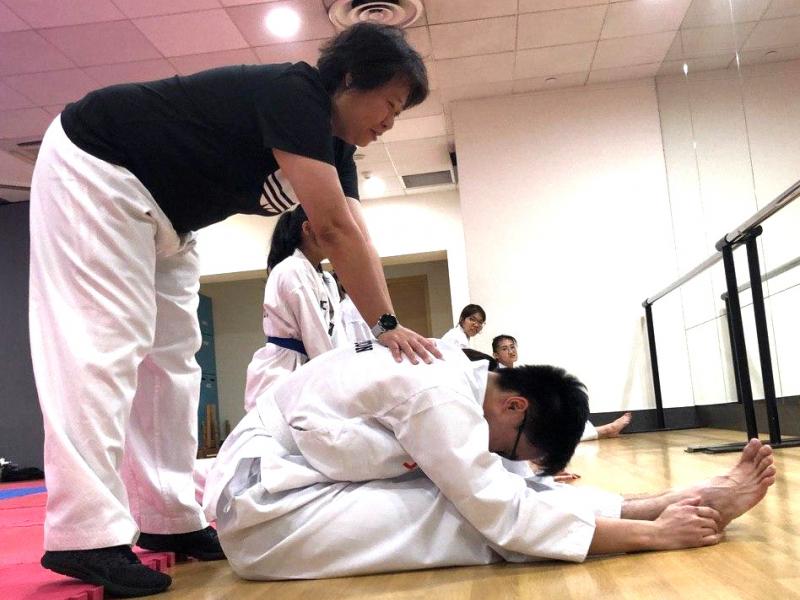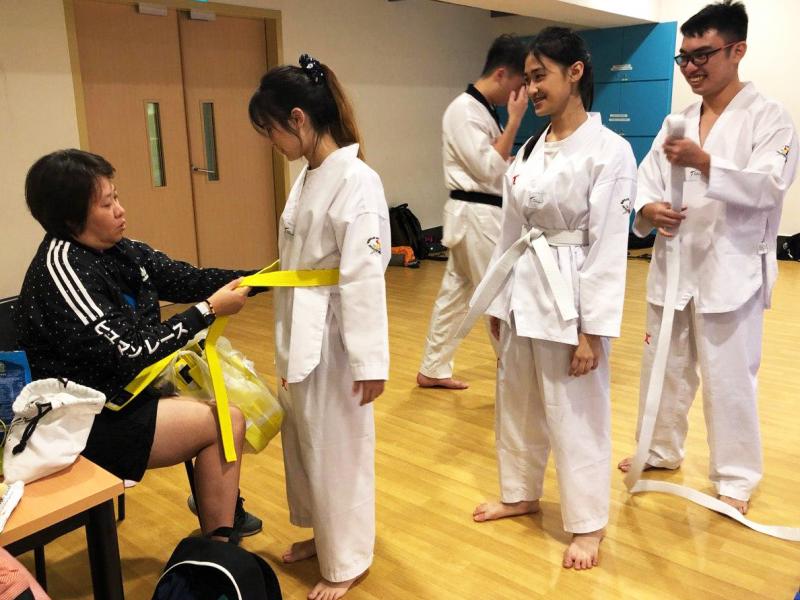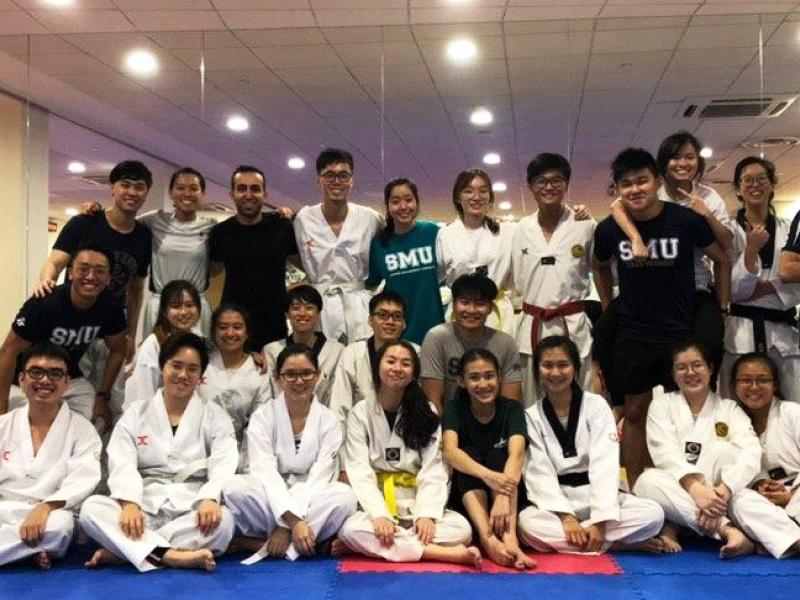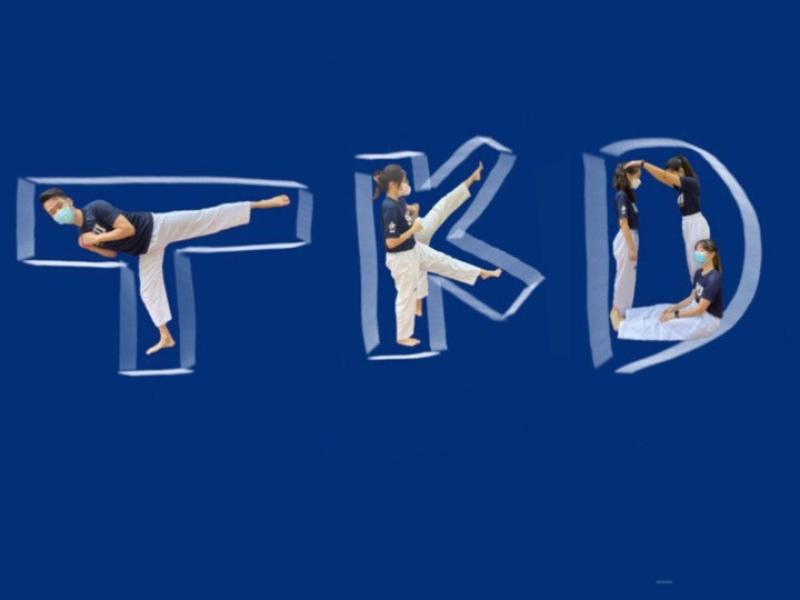 OUR TRAINING
Day
Wednesdays
Fridays
Time
7:15 pm to 9:30 pm
Venue
Admin Building Level 3
Gym Studio
OUR ACCOMPLISHMENTS
2022 Taekwondo Open Championships 

Poomsae
1 Gold 4 Bronze 

Kyorugi
1Silver 2 Bronze

2021 National Poomsae Championships Ambassador Cup 

3 Gold 3 Bronze

2021 GetActive! Pesta Sukan Games 

1 Gold 1 Bronze

ATU Club Poomsae Open Championships

1 Silver
DO I NEED TO AUDITION TO GET INTO THE CLUB?
No, we welcome all students who are interested in taking up the sport.
"I joined SMUTKD because I've always wanted to learn some sort of martial art and I saw that SMUTKD welcomed people with zero experience like me! I would say that it was the best decision!"
- Tan Li Qi, School of Computing and Information Systems, Year 2
"It all started with my best friend in polytechnic inspiring me to pick up Taekwondo. What I like the most about the club is actually the atmosphere itself! The training activities that I participated with my friends are really fun."
- Huang Ching Wen, School of Computing and Information Systems, Year 2
How long does it take to get to the next belt level?
It depends on which belt grade you're at and your proficiency level. In general, it takes about 3-4 months for junior-belt levels and 6 months to a year for senior-belt levels. It is possible to get your black belt WITHIN your 4 years at SMU!
Continue your investigation here...