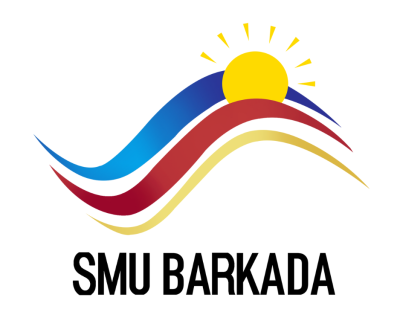 SMU Barkada

ABOUT US
Join SMU Barkada, a vibrant and inclusive Filipino cultural club, as we embark on an exciting journey to share the richness of Filipino culture and nurture your well-being and growth at SMU. Step into our open and friendly environment, where everyone is warmly welcomed to experience our heritage through a diverse array of captivating events.
Whether you are a Filipino longing for a taste of home or someone curious about our vibrant traditions, SMU Barkada is your gateway to a world of cultural discovery. Embrace the joy, warmth, and camaraderie that our club exudes. Join us in celebrating the essence of Filipino heritage and create unforgettable memories that will last a lifetime.
KEY EVENTS
Hugot Night
Hugot is a popular slang term in the Filipino language which means expressing and releasing one's feelings, usually in the context of love. This definition encapsulates the aim of SMU Barkada's Hugot Night, whereby we aim to offer a Filipino twist of a Valentine's Day celebration. This celebration will consist of different activities that Filipinos typically do for Valentine's Day.
Boodle Fight
Kamayan is a term that refers to eating with one's hands, which is an essential aspect of traditional Filipino cuisine. This method of eating has become popularized in more contemporary settings as a "boodle fight" in the Philippines, in which a wide array of Filipino cuisine are shared with many people.
Freshmen Welcoming
An annual event whereby SMU Barkada warmly welcomes newcomers in a night filled with a lineup of exciting team-bonding activities and Filipino cuisines.
Ukay-Ukay
The Filipino version of a thrift shop or "thrifting", Ukay-Ukay involves large heaps of secondhand clothing for people to dig through and search their own treasure at discounted prices.
Bakasyon I-IV
A four-part series of popular recreational activities commonly played in the Philippines. These recreational activities are basketball, billiards, bowling and tennis.
HOW TO JOIN THE CLUB?
To become a part of our executive committee, you have to undergo an interview conducted by our current position holders.

"No matter what your nationality is, Barkada will always welcome you with open arms and perhaps... Jollibee? 😜" 
- Alex, Previous Barkada President, SOSS, Year 4
"SMU Barkada has been one of my safe havens in SMU!! It was super fun organizing events with my fellow members and getting to reach out to our Filipino culture through food, games and movies. It was particularly enriching when we got to share our culture to our Singaporean friends. Whether you're Filipino or not, SMU BARKADA will always WELCOME YOU 💕💕 Join us and we can eat many food together 🥰 "
- Diuzza Aragon, Previous Vice- Pres, Year 4
How many events are there? How often do you meet?
Commitment to our club is very flexible. The events we hold range from 2 to 5 per semester, but they are not compulsory! Feel free to join us when you can! We also meet on and off just to eat some good food and chat :)
Continue your journey here...