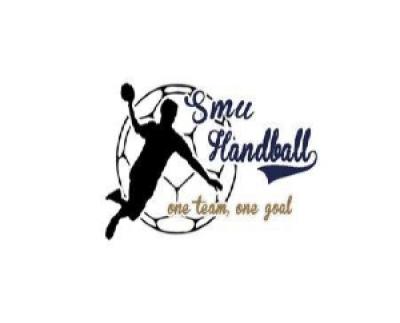 SMU Handball

ABOUT US
Handball is a very popular fast-paced, strategic team sport where players pass a ball around aiming to throw it into the opponent's goal. It requires both brains and brawn to coordinate and execute set plays perfectly. Like any other team sport, we offer a tight-knit team and a robust team spirit on and off-court!
A family of fun and like-minded peers who train, work and play hard together. We are an inclusive community that has juniors, seniors and alumni that are bonded. Join us and you'll find out how we can add colour to your university life! 
KEY EVENTS
Handball Day 
A signature event that serves as a platform for our SMU Handballers to gain more exposure through playing with handballers from other clubs, universities, or other faculties!
Past vs Present (PvP)
Our annual event where the alumni are invited to come down to play against and network with the current team.
Handball Challenge
Handball Challenge is held primarily to increase awareness about Handball, SMU, and SSU through a friendly competition and spark interest. It includes a speed relay competition as well as a modified Handball segment suitable for all.
OUR TRAINING
MEN
| | |
| --- | --- |
| Day | Sundays |
| Time | 5:00 pm to 7:00 pm |
| Venue | Multi-Purpose Sports Hall |

WOMEN*
(*Training frequency will increase following competition season)
Day 
Wednesdays
Saturdays
Time

6:00 pm to 8:30 pm 

or

8:30 pm to 11:00 pm

8:00 am to 11:00 am
Venue
Multi-Purpose Sports Hall
OUR ACCOMPLISHMENTS
1. Tertiary Handball Invitational Championships (TIC) 2023
Guy's Team - 2nd Place
Girl's Team - 1st Place
2. Singapore University Games (SUniG) 2022
Guy's Team - 2nd Place
Girl's Team - 1st Place
3. Singapore University Games (SUniG) 2019
Guy's Team - 1st Place
Girl's Team - 3rd Place
HOW DO I JOIN THE CLUB?
We will be conducting trials, but we are open to everyone regardless of sporting background!
"I wanted to play a sport in university and my friend recommended that we join Handball together. After watching some matches, I took a liking to the pace and physicality of the game."
- Wei Guan, School of Business Year 3, Pivot
"When I first started playing Handball in poly, I wanted to try a new sport for fun. Despite not having heard of the sport before I decided to give it a go. And before I knew it, here I am still playing Handball even in university."
- Cheryl, School of Business Year 3, Centre
Is there recreational handball? If not, what is the commitment level like?
There is no recreational team, we are a competitive handball team that trains together. No one is outcasted and our coach encourages everyone to do their best to make the team. As we are a competitive team sport, a high level of commitment is expected for growth and to build chemistry on the court.
Do I need experience in handball to join?
Experience is not required, all are welcomed! As a matter of fact, many on the team do not have prior experience in handball but that does not deter us from doing well in competitions! :)
Is handball a contact sport?
Yes, handball is a contact sport! We recommend watching some YouTube clips to gauge the nature of the sport. Rest assured it is enjoyable!
Continue your journey here...