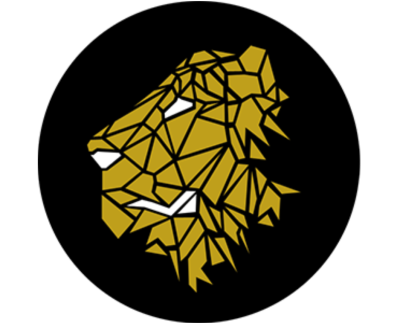 SMU Ultimate Frisbee

ABOUT US
Ultimate Frisbee is an exciting, fast-paced sport that is rapidly gaining popularity globally. A unique sport that emphasizes on self-officiating and integrity, we hope to develop our players both on and off the field, as individuals, and as a family.
The club is open to all players regardless of skill level or experience. Our club is committed to developing all players to compete at different levels.
You can check us out on Instagram @smuultimate. Feel free to drop us a direct message if you have any questions! Alternatively, you can email us @smuufc@sa.smu.edu.sg.
KEY EVENTS
Singapore University Games
Institute-Varsity-Polytechnic Games
Ultyschools
Grab Huck Score
​​​​​​​
OUR TRAINING
| | | | |
| --- | --- | --- | --- |
| Day | Mondays | Wednesday or Thursday Runs (TBC) | Saturdays |
| Time | 8:00 pm to 11:30 pm | 7:30 pm to 10:00 pm | 2:30 pm to 6:00 pm |
| Venue | The Grandstand | Venue Varies | Bishan Park |
OUR ACCOMPLISHMENTS
UltySchools 2023
3rd Place
UltySchools 2019
2nd Place
Grizzly Mixed 2019
3rd Place
SUniG 2018/2019
Top 4
IVP 2018
2nd Place
HOW TO JOIN THE CLUB?
You will need to attend our trial sessions to be accepted into the club. However, for those inexperienced players, fret not! We accept players of all skill levels. These trial sessions are meant to be introductory sessions for students to gauge and get a feel of frisbee and trainings.
"Ultimate has allowed me to stay fit during the semester while pursuing the sport I love. Moreover, i have found in this CCA a family i can trust both on and off the field - i have made great friends across various years and faculties, who have guided me in many ways throughout my first year."
- Leon Ong, Year 3 School of Business
"I love playing ultimate - and I didn't have to sacrifice my time off the field because of the great support system that is the SMUULTY Team. Whether I needed a lobang for classes, notes or crash courses, all I had to do was to ask!"
- Joel Loo, Almunus
Is it very hard to pick up frisbee?
Frisbee is a little bit different as the technique involved in throwing the disc etc seems very far removed from most other ball or racquet sports. However, you would be surprised to find out that there are transferable skills from many different sports, so don't be afraid to try it out! Even if you don't have a sporting background, we are confident that as long as you are willing to put in the effort, you will get the hang of it really quickly! A lot of our members feel that frisbee is easy to pick up, but hard to master. So don't worry about being embarrassed: We've all been there before, and all our members are very friendly and willing to help!
How tiring are trainings/how are trainings like?
It depends on how much effort you want to put into training. Normally we encourage our players to come early for training to warm up their throws before going for a warm up session as a team. After that, we typically do a mixture of physical and technical drills to improve before practising in-game scenarios and having practice scrimmages (or matches). If you put in 100% effort into all the drills, training will be tough. However, it is just as easy to coast along, and the work you put in will only reflect on your development in the future. But we also promise that training will be fun as well, so don't worry it isn't boot camp! You can come down for our clinics to try and get a taste of what training would be like, the details which will be revealed later on!
Will new players get a chance to compete?
Our club competes in different competitions with varying levels of skill and experience. Besides the university and inter-varsity games which are of a higher level, we expose our newer and less experienced players to competitions which they are able to compete and make a difference in. One of the first tournaments that we look to send our new players for is the Rascals Developmental Tournament, which is good mix of playing against other newer players and slightly experienced players to allow our team to experience what a competition would feel like. You also get to play as a batch during this tournament, so it is a great bonding experience as well! Following this, we look to integrate our newer players into more developmental squads as they progress. So, no matter what experience level you are at, each player will at least get the opportunity to compete in one tournament, as long as you are willing to put in the effort!
Does Ultimate Frisbee have a recreational team if I don't want to compete?
Unfortunately, we do not have a recreational team/training per se, as we believe that all players should train together and improve together. However, as mentioned above, we welcome everyone, whether you have any experience with the sport, or none at all! Our helpful members and alumni would be more than happy to teach you the basics of the sport if you are interested. We promise they won't bite, so just come down if you want to learn more about the sport!
What if training clashes with my classes?
As mentioned in out training details, Monday night trainings might clash with some night classes held from 1900-2230. Although classes would take priority, we encourage our members not to bid for classes on Monday nights unless they absolutely have to! Our players also try to ensure Thursday nights are free so that they can join in on the PT! Now that's dedication! (However, make-up classes are usually held on Saturdays, which may clash with our Saturday training sessions.) That being said, our club does not require you to do the same, but if you would like to compete with us at tournaments, attendance is a factor that we have to consider during our selection process.
Continue your journey here...