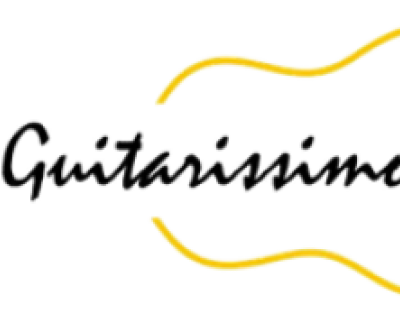 SMU Guitarissimo

ABOUT US
SMU Guitarissimo is SMU's resident Niibori guitar ensemble. Established in August 2000, it is one of SMU's oldest musical groups. Adopting the style of the Niibori guitar ensemble, the club comprises these main sections — Alto 1, Alto 2, Prime, Bass, Contrabass and Guitarron. 
With the motto "Passion~Heart~Soul.", the club continues to be an open community and platform for enthusiastic guitarists on campus. It aims to provide platforms for members to showcase their skills, develop their musical talents, and share their love, heart and soul for guitar-playing while performing diverse genres of music, from classical to contemporary. New friendships, bonds, knowledge and joy are what our members can expect in their journey with us.
The club is guided by Mr Ow Leong San, who is also a part of Xpose Guitar Ensemble. Under his guidance, the spirit of playing together as an ensemble and the different guitar playing techniques are instilled in our members.
KEY EVENTS
Annual Strings Blended Concer
SMU Guitarissimo's annual production, Strings Blended (SB), is a time for our members to showcase their passion for guitar and the hard work they put into practice.
T2 Showcase
Our Annual T2 Showcase is consist mainly of small group pieces and provides an opportunity for members to step out of their comfort zone to try out new instruments in different sections.
External Performances
SMU Guitarissimo has had many opportunities to hold collaborations with other clubs and distinguished partners to perform at various occasions.
Overseas Concerts
The club has the privilege of being invited to perform with our distinguished overseas partners in these concerts.
OUR TRAINING
Day
Wednesdays
Saturdays
Time
7:30 pm to 10:30 pm
9:30 am to 12:30 pm
Venue
SMU Basement Studio 
HOW TO JOIN THE CLUB? 
Students do not need to audition/ interview to join SMU Guitarissimo. We welcome anyone with an interest and passion to learn.
"Joining Guitarissimo has opened my doors to a warm family of like-minded peers here in SMU. While we put in our all during our practice sessions, out of practice hours, you'll find that many of our members share a diverse range of interests from gaming and anime to chinese and k-dramas."
- Velda Koh, School of Economics Year 2, Marketing Director
"Guitarissimo showed me what it's like to have a family within SMU, everyone here was really welcoming and it really brightened up my life in SMU"
. - Yeoh Yun Xuan, School of Business Year 2, Operations Director
What is the commitment as a member?
In general, your participation in the club will be endorsed as long as you've achieved a minimum of 75% attendance all year round and taken part in at least 1 major production.
What if I have no music/guitar background?
It is perfectly fine not having any music/guitar background as our club holds beginner's classes. You can join our beginner's class to learn skills in music and guitar from scratch!
Continue your journey here...