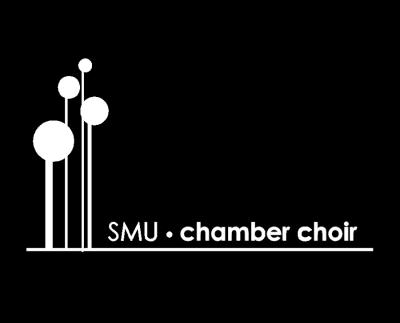 SMU Chamber Choir

ABOUT US
SMU Chamber Choir (SMUCC) was formed by five enthusiastic choristers in 2007. Since its founding, SMUCC has grown in strength and has become one of the most prestigious arts clubs in SMU. With the steady support of like-minded peers, alumni, and dedicated trainers, it is a place where musical skills are refined, and passions are ignited. In recognition of the Choir's contributions to student life, SMUCC was awarded the SMU University Student Life 'Bronze' Award in 2020 and 2021. As a family, SMUCC continues to strive toward artistic excellence!
SMUCC performs a wide repertoire of songs, ranging from 16th century choral standards to modern day pop. We weave together notes, rhythms, and harmonies as one musical family no matter what we sing. Empowered by a strong sense of belonging, the Alumni often rejoin rehearsals after graduation for the simple joys of life - the chance to sing and perform.
KEY EVENTS
Wrinkles in The Air (WITA)
Besides school-led productions like ACF Glam Night and SMU Arts Festival, the Choir also performs annually in a concert titled Wrinkles in The Air (WITA). The most recent installment of WITA was in May 2022. At WiTA XIII: Reverie the choir performed to a live audience after 2 years of pandemic restrictions were lifted.
Online music projects
During the pandemic, SMUCC participated in several online music projects. In 2021, SMUCC was invited to be part of SMU Arts Festival 2021, 2GETHER AS 1: Rhythmology. Members performed and presented perspectives of different ethnicities through the performances, celebrating Singapore's Identity and its uniqueness as one of the few multi-racial countries in the world. SMUCC also pushed creative boundaries by producing "Body Talk" in 2021, a body percussion video that was featured on YouTube.
Community Outreach Programs
The Choir also participates in community outreach programs. In 2020, the Choir spearheaded an exchange program with the Silver Stars at the Kelantan Residents' Corner after performing with them in the 2019 'Arts with Heart' initiative, supported by the Central Singapore CDC. During the Christmas season, the Choir takes up caroling gigs, bringing the joy of Christmas to those around, and creating a lasting impact on the community.
Global music festivals
Over the years, SMUCC has traveled and received numerous awards in many music festivals and competitions around the world. The Choir's most recent international stint was in Salzburg, Austria, with its participation in the 2nd Salzburg International Choral Celebration and Competition in 2019. The Choir attained 2 Gold Diplomas, emerging as both a Category Winner and a Grand Prix finalist.
OUR TRAINING
Day
Tuesdays
Saturdays
Time
7:30 pm to 10:00 pm
10:00 am to 12:30 pm
Venue

SMU Classroom/Arts and Cultural Center (ACC)
OUR ACCOMPLISHMENTS
SMU University Student Life Awards, 2021
Bronze, SMU Outstanding Achievement in Student Life Award
​​​​​​​SMU University Student Life Awards, 2020
Bronze, SMU Outstanding Achievement in Student Life Award
2nd Salzburg International Choral Celebration and Competition, 2019
Gold Diploma, Open Mixed Category
Gold Diploma, Musica Sacra Category
Category Winner, Open Mixed Category
5th Singapore International Choral Festival, 2018
Silver, Open Category
​​​​​​​Silver, Sacral Category
HOW TO JOIN THE CLUB?
Students need to audition/ interview to join SMU Chamber Choir. A level of musical proficiency is preferable, but not necessarily required.
"When music fills up the room you know every effort you put in was worthwhile."
- Yan Jin, SMU Masters Program, Member
"There's something distinctly magical and incredibly therapeutic about gathering heaps of people in a place and hearing them all sing together." 
- Faith, School of Social Sciences, Year 3, Member
Who conducts regular training for the club?
Cultural Medallion winner Jennifer Tham and SMUCC Founder Kenny Khoo conduct regular training for SMUCC. Jennifer is the Artistic Director of the SMU Chamber Choir while Kenny Khoo is our resident conductor.
Jennifer has been with the Choir since its formation, directing our artistic growth, conducting us at home and aboard, and enabling our musicianship. She is best known as a trained composer and the conductor of the SYC Ensemble Singers. A self-professed life-long learner, she is still discovering new ways of teaching and making music. She loves the entire spectrum of music from the "avant-garde" to feel-good pop and musical theatre.
Kenny Khoo is one of the founding members of the Choir. Working closely with Jennifer, he continues to advance its mission and vision, guiding the team to infinity and beyond. Since 2017, Kenny has led the Choir in performances and competitions, most recently at our annual production: Wrinkles in the Air XIII: Reverie.
What kind of pieces do we learn and perform?
We sing the full spectrum of choral music—from 16th century choral standards to modern day pop. As a diverse group of music-makers from different backgrounds, we love to explore different genres, learning about other worlds through different types of music and languages.
How do we learn our music?
We mainly learn music with the help of the tone ladder, also known as 'Solfege'. Learning and practicing with these musical intervals helps us find our notes and grow more independent as singers. If you are interested to learn more about 'Solfege' and other vocal techniques, keep an eye out for workshops and activities on our socials (@smuchamberchoir on instagram)!
What makes SMU Chamber Choir a favorable place to be?
We welcome anyone—with or without choir experience or musical background—to become a better version of themselves as a singer, as a member of our choir family. Our trainers and alumni are life coaches, keen to watch you find your voice, grow as a musician, and succeed at life.
What kind of commitment do we expect from members?
We meet twice a week on Tuesday evenings and Saturday mornings to perfect our craft. We aim to continuously improve our musicianship and techniques every practice, so attendance at both rehearsals is ideal. When nearing performances or productions, rehearsal timings may be extended and additional sectionals on Thursdays from 7:30 pm to 10:00 pm may be added.
Continue your journey here...