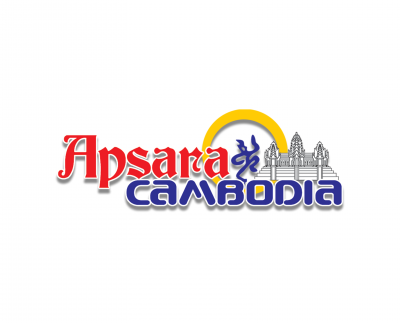 SMU Apsara Cambodia

ABOUT US
Apsara Cambodia is a club whose goal is to not only enhance the wellbeing of the Cambodian community within SMU, but also to promote Cambodia's rich culture and history towards a larger audience.
KEY EVENTS
Satya 
A virtual escape room with tricky cultural questions related to the Kingdom of Cambodia with very attractive prizes to be won.
Songkran
Tide of Cultures (A joint collaboration between Apsara Cambodia, Yim Siam and Myanmar Community)
Movie Nights - A Tradition
Kite Flying Events
HOW TO JOIN THE CLUB?
Exco roles are passed-down to those interested via an interview process. No prior experience is necessary. Opportunities will be provided to any of those interested. More details about this will be sent via email.
"I never knew there was such a club with people from my own country. Growing up alone in Singapore, it is rare to find a Cambodian community and I am glad to have found this group of people who can relate to me and my experiences. As the president of the club, I enjoy organising events to reach out to the student population and teach them more about my country's past and history. I hope to spread the knowledge of my humble country to even more people, especially the incoming freshmen and continue to plan more creative and engaging events in the future."
- Bibi, President of Apsara Cambodia, School of Business, Year 1
"Leaving home and coming to study in a different country might make many people feel homesick, and I am no different. However, joining the Apsara Cambodia club and working together to promote our culture has made me feel closer to home. My experience with this club has taught me that home is more than just a place; it is the people around us."
- Meileang Ly, Honorary Finance Secretary of Apsara Cambodia, School of Economics, Year 1
How often do you meet to organise events?
Depending on the number of events we plan to organize each semester, the Exco team will meet up minimally 4-5 times virtually or offline to discuss the execution of our events, each semester.
Who can join the club? Do I have to be Cambodian?
Anyone and everyone is free to join and be a member of our club. Our exco team comprises people of different nationalities and you need not be Cambodian to spread the knowledge of its culture and heritage.
What are some events participants can look forward to in the upcoming semester?
We are organising fun events such as "Satya": one of our most popular events. A virtual escape room that gets your brain juices flowing with tricky but solvable quizzes about Cambodia and its past.
Additionally, we are also organising a water festival event happening towards the end of the year in time for the Water Festival.
Do keep a lookout for these events!
How do I become a member of the club?
Join our telegram channel, https://t.me/joinchat/9bwHxAE3OqphMGJl , and the sign up link will be in the channel. Sign up as a member immediately and get first hand updates about any future events or giveaways!
Are there other ways to learn more about your club and culture?
You can follow us on our Instagram page: @apsara_cambodia for more information, alternatively, you can approach any of our friendly exco members of Apsara Cambodia, comprising of many Cambodians who will be more than happy to answer any questions you have relating to our club or country.
Continue your journey here...