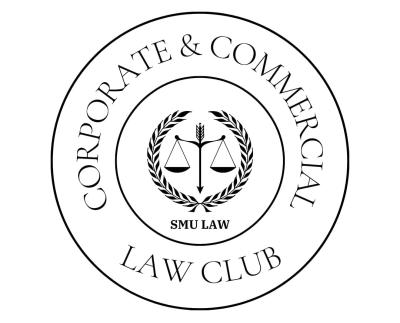 SMU Corporate and Commercial Law Club (COCO)

ABOUT US
SMU Corporate & Commercial Law Club ("COCO") aims to root the law student body in strong corporate and business foundations in preparation for the rigorous challenges of real-world corporate and commercial practice.
Through continued meaningful engagements with leading practitioners in the various fields, COCO seeks to provide varied opportunities for law students to maximise their exposure with industry norms and practice, ensuring that they would be professional, commercially-savvy and business-oriented corporate lawyers.
Look out for future events which include talks by industry professionals, networking sessions, and competitions!
KEY EVENTS
The SMU Corporate & Commercial Law Club ("COCO") aims to achieve its goals through planning competitions, writing educational pieces, and organising other ad-hoc events.
The club organises three exciting annual commercial law-based competitions for Law students -- the Restructuring Negotiation Competition, the WongPartnership Transaction Competition, and the Allen & Gledhill Contract Drafting Competition. These competitions allow participants to hone their negotiation and legal drafting skills to give them a taste of life in the legal world.
COCO also publishes monthly newsletters with interesting commercial law updates. These updates allow the student population to become more familiar with recent legal developments and learn about the events affecting a lawyer's work.
Finally, COCO also plans various corporate law talks by esteemed guest speakers to give students greater insight into the life of a corporate lawyer and what corporate law entails.
HOW TO JOIN THE CLUB? 
COCO organises interviews for Exco and Subcommittee Member positions annually.
Continue your journey here...