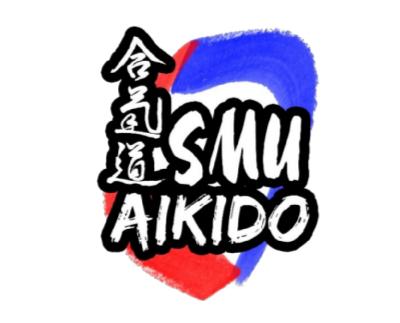 SMU Aikido

ABOUT US
Aikido, also known as 'the way of harmony', is a Japanese martial art that focuses on blending with an attacker's movements to redirect their energy back to them. One applies aiki by understanding the rhythm and intent of the attacker to find the optimum position and time to apply a counter-technique. With the focus on the coordination of mind, body and spirit, one develops ki energy through practice and is able to execute techniques beyond one's physical strength. 
As a member, you can expect to learn useful self-defence techniques, and have friendly seniors and alumni to guide you along the way. You will also develop martial arts discipline and respect for your other club members. Most importantly, you will gain a community of friends through SMU Aikido, and bond with them through our various club cohesion events and alumni nights held throughout the year.
KEY EVENTS
Aikido Interschool Exchange
The Aikido Interschool Exchange with NUS, NTU, SIM, TP and NP is an annual event where club members get a chance to share and exchange knowledge of Aikido with other Aikido club members from other schools.
Youth Aikido Meet
The Youth Aikido Meet (YAM) is an event where the club performs skits/performances alongside other dojos practicing Aikido.
OUR TRAINING
| | |
| --- | --- |
| Day | Fridays |
| Time | 8:00 pm to 10:00 pm |
| Venue | SMU Multi-Purpose Sports Hall |
OUR ACCOMPLISHMENTS
Youth Aikido Meet (2019)
4th Place
HOW TO JOIN THE CLUB? 
No audition or selection process is required. Our club believes that everyone should have the opportunity to learn self-defense and as such all are welcome to join.
"To me, Aikido is a non-exhaustive sport that promotes health while improving self-defence techniques. Despite it being a martial art, every training possesses a zen-like vibe which is particularly pleasant on a Friday night. Members often build long-lasting relationships with the club and end up coming back as alumni."           
- Marcus Goh, 2021 SMU Aikido President 
"Personally, Aikido was a real eye-opening experience. All the misconceptions that I previously held towards martial arts were dispelled after my first clinic session. Aikido was not the injury-inducing sport I imagined. Training is beginner-friendly and our Sensei and senior members have been very patient in guiding us."
- Lim Li Yao, 2021 SMU Aikido Vice President 
When are belt gradings conducted?
When a new member starts practising Aikido, they start off as white belts and advance to higher belt levels (e.g. blue, brown, black) through passing their belt gradings. Gradings are conducted by Aikido Shinju-Kai quarterly, usually in March, June, September and December. At each grading, students are expected to be able to execute a specified set of Aikido techniques in order to pass. Students must attend a specified number of training sessions before being able to apply for grading.
Is practising Aikido safe?
In Aikido, new members begin by learning "ukemi" or break-falls in order to protect themselves from injury when they are executing Aikido techniques. Before every training, we begin with a dynamic warmup routine to minimise the chance of injuries during training. In addition, when we practise joint locks with a partner, our partner stops the lock once we 'tap' out. We also have at least 1 First-Aider present during every training to assist in the event of any emergencies.
Is Aikido effective for self-defence?
Aikido is just as effective as other martial arts in terms of self-defence. Aikido techniques are based on body mechanics and joint locks, which rely on a minimal amount of strength to execute effectively. Military combat systems such as Krav Maga, Systema include techniques that are based on Aikido. Overall, Aikido itself is effective for self-defence because it is an art that anyone of any physical type can learn from and apply effectively.
Why are there no Aikido competitions?
Aikido is essentially a non-offensive and non-competitive martial art. Force should not be opposed with force. The aim of Aikido is not solely about defeating opponents but about developing one's mind-body-spirit coordination and techniques through practice. Given that we are not focused on defeating opponents competitively, this explains why there are no Aikido competitions held locally and internationally. Instead, we hold events where different university dojos can learn from each other and come together to practice Aikido.
Continue your journey here...