Governance, Registered and Independents Clubs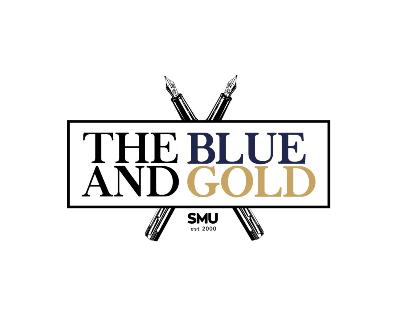 The Blue and Gold, SMUSA

ABOUT US
The Blue and Gold, SMUSA (TBNG) is SMU's very own student-run publication, delivering thoughtful and engaging articles to 9,000 active students on a weekly basis. We cover exciting on-campus events, lifestyle features, noteworthy profiles, and op-eds that tug at your heartstrings. 
TBNG is also the home of Dear Madison (DM), a platform for students to share their personal stories, thoughts, and concerns anonymously with our resident Agony Aunt. 
We aim to provide myriad opportunities for our writers to hone their skills through collaborations with our industry partners. Apart from relevant workshops each semester, writers can expect to attend and review media events such as festivals, productions, and product launches. 
If you're looking to expand your worldview and deliver great content for your peers while you're at it, The Blue and Gold would love to have you on board.
Want to check out our articles? Head on to our website or click the webpage icon above.
OUR TRAINING
Article Progress Meeting with Associate Editors (Fortnightly)
Club-wide Meeting (Once/Twice per Semester)
OUR ACCOMPLISHMENTS
Collaboration articles with various F&B outlets such as Bricklane Bar and Kunyah Cafe.
Partnership with Credit Bureau Singapore to create #adulting articles.
Partnership with Tate Anzur to gain exclusive access to media events such as Van Gogh: The Immersive Experience, the SG Biennale, the Peranakan Museum reopening and many more!
We currently run Dear Madison, SMU's resident aunt agony.
HOW TO JOIN THE CLUB? 
Sign up via our website or through our recruitment emails. You will need to provide a short writing sample, and attend a follow up coffee chat with the EXCO.
"The Blue and Gold (TBNG) has enabled me to hone my writing skills from a journalistic angle. It has also broadened my views on writing and helped me to appreciate the importance of the following fundamental: audience awareness."
- Martin Layar, TBNG Writer, School of Economics, Year 4
"TBNG is a nurturing and safe space that fosters an encouraging environment for us to write. We have a solid group of editors who improve our writing and provide us with ample writing opportunities. Join us to make yourself heard!"
- Toh Jia Ze, TBNG Writer, School of Business, Year 4
"I think how events are represented and portrayed in the media are very critical as it can be a tool used to shape perceptions. Hence I think it's crucial to best write about events as accurately as possible so things will not be skewed and people will be able to assess a situation. I hope to join this CCA to hone my writing skills as well as being able to contribute to effective and accurate writing.
Charlotte Seethor
SOL: Year 3
"Writing has traditionally been my favourite subject and is something that I have enjoyed since young. I was previously tied to one CCA throughout my schooling career and wish to explore this personal area of interest in University. I hope to gain some exposure to a life in the media and journalism sector."
Loh Ye-Yang, Benedict
SOSS: Year 1
Previous
Next
How will TBNG help me grow as a writer?
As a writer with TBNG, you will work closely with our talented Associate Editors to craft articles that resonate with the SMU student population. You can expect to adapt your writing style to deliver content that is not only informative but also enjoyable to read. Additionally, you get opportunities to collaborate with external partners and explore new topics and perspectives to expand your horizons as a writer.
What topics will I write about?
Interesting events on campus, popular fashion trends, new F&B outlets in town, almost anything you can think of that would be of interest to the SMU community! Feel free to be creative and come up with unique article ideas!
Will people actually read what I write?
Absolutely! TBNG articles have gotten thousands of views from the SMU community and beyond! We do our best to ensure that your article gets seen via email and social media promotion to the student body.
How heavy is the commitment?
Members are required to turn up for our CCA meetings, which generally take place once during the semester, and write a minimum of 1 article per semester. Members are highly encouraged to write more than 1 article.
Continue your journey here...