Governance, Registered and Independents Clubs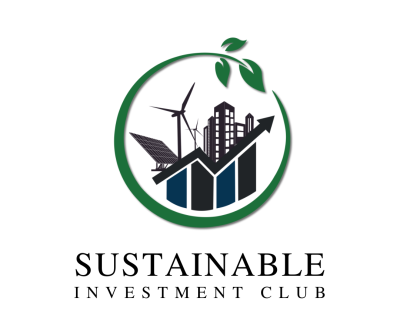 SMU Sustainable Investment Club

ABOUT US
Have you ever wondered how we can use the power of finance to solve the world's most pressing issues?
SMU Sustainable Investment Club (SMU SI) is the first and currently the largest sustainable finance-focused club in Singapore that aims to take the sustainable finance movement forward as it's still gaining ground in Asia.
SMU SI aims to achieve 3 main objectives by way of this initiative.
Bridging the awareness gap
We aim to build awareness and educate the community on sustainable finance through education, research and networking with industry professionals.
Thematic Research
We aim to develop a reliable database of information by publishing thematic research on the latest trends in sustainable finance.
Next Generation Investors
We aim to develop a new generation of investors who are strongly motivated in adopting a sustainability lens when evaluating investment opportunities.
It is our conviction that the analytical skills and knowledge base we seek to build will value add to our members no matter which industry they eventually pursue.
Individually we can make a difference, together we can make an impact.
KEY EVENTS
Sustainable Investment Summit
Our annual summit that introduces students to the latest developments in sustainable finance and  offer them guidance on how one can pursue a career within this exciting space.
SMU-Next Gen ESG Investing Conference
Our two-part event consisting of workshops comprising of masterclasses, sharing by reputable investors and networking sessions and a public equity stock pitch.
Weekly Masterclasses
Our specially curated lessons on fundamental analysis, ESG analysis and impact investing.
Beneath the Surface
Our speaker series which invites industry practitioners to share their insights and allow students to gain greater awareness of sustainable finance.
OUR TRAINING
| | |
| --- | --- |
| Day | Fridays |
| Time | 4:00 pm to 7:00 pm |
| Venue | SMU Classrooms/Seminar Rooms |
OUR ACCOMPLISHMENTS
We groom our members to excel, with >10 notable individual achievements:

NTU Corporate Banking Case Competition – Champions
ISCA-SMU Case Competition – Champions
Global Impact Investing Case Competition – Asia Champions and Global 2nd Runner-Up
APECS Venture Capital Case Competition – 1st Runners Up
CDL-GCNS Young Leaders Award – 1st Runners Up
SMU-Next Gen ESG Investing Conference – 2nd Runners Up
J.P. Morgan Asset & Wealth Management Challenge – Finalists

Our events attract widespread attention from both industry and academic institutions.

UBS-SMU Sustainability Case Challenge in 2021 drew ~500 participants and was featured on the Business Times.
Sustainable Investment Summit 2023 hosted leaders from Bloomberg, DBS, EFG, HSBC, Lombard Odier and UBS. The event attracted >140 attendees from Singaporean tertiary institutions as well as corporates as well as 12 sponsors.

We host multiple networking events with professionals from notable companies such as Temasek, GIC, LGT, Macquarie, abdrn and Accenture.
HOW TO JOIN THE CLUB?
There are three ways of joining the club: 1) as a general member or 2) as an analyst or 3) as an EXCO member
General member recruitments are generally open twice a year, once in July and once in December. Applicants would just need to pay a lifetime membership fee of $15.
Analyst recruitment will generally only happen once in December. On top of the membership fee, applicants would need to go through an interview, usually accompanied by a case study submission. After your analyst term, you will continue to stay with us as a General Member.
EXCO recruitment will happen once in December and is open to all SMU undergraduates to apply. Applicants will go through a coffee chat to determine your suitability for the position.
How are we different from other investment clubs?
Sustainable investment builds its investment mandate on the core of traditional finance and extends its analytical scope beyond conventional finance, to incorporate factors in Environmental, Social and Governance (ESG) issues.
Our analysts get exposure on conventional financial concepts such as equity valuation, financial modeling, industry analysis, corporate finance and portfolio management. On top of that, what differentiate us is that our analysts also get to learn about ESG integration, materiality mapping, social return measurements and many other specialized topics in the sustainable finance space.
For example, not only do we train our analysts to dissect the annual report for financial analysis, but we also equip them with the skills to identify key material issues from the sustainability report and assess financial impact from these issues.
What will you learn in our club?
As a general member, you will get the opportunity to participate in our key flagship events and gain insight from industry practitioners in sustainable finance.
As an analyst, you will go through our Analyst Masterclass Program (1 year), with first semester of theory, and second semester of case practices.
Our course is designed with the assumption that our analysts have ZERO background in economics and finance. The curriculum has a strong focus on relevant practical skills that are currently employed in the finance and sustainability industry.
For the first semester, you will go through a series of masterclasses and speaker sessions to build a strong foundation and solid analytical framework. You will learn concepts such as financial analysis, materiality mapping and equity valuation, alongside ESG analysis.
Your second semester will include a series of case practices where you apply what you learn during first semester. You will further strengthen your analytical ability and obtain additional industry key insights.
On top of our weekly Masterclass program, you will participate in our case competition to showcase your investing skills and be given opportunities to take part in thematic research projects.
Why should you join us?
All members will get to participate in networking sessions with other like-minded students who share the same passion about finance & sustainability, as well as taking part in speaker sessions to learn from industry experts.
If you join us as an analyst, on top of the technical and analytical skills you gain, you will also develop soft skills in public speaking, pitching, managing group work and communication skills.
You will develop the ability to understand, analyze and synthesize key industry trends and produce sustainable investment ideas. 
These skills will make you stand out as a job applicant and better equip you to land onto your preferred internship, especially in the investment and sustainability industry.
What kind of applicants are we looking out for?
You do not need to have experience in investing
You are curious to learn about investing and sustainability in general
You are comfortable dealing with a) numerical analysis and b) long hours of reading & context analysis
The key qualities we are looking for are integrity, passion, and initiative 
What is the commitment like if I would to join the club?
General members have no commitment to club activities and can join club events at their own pace.
For analysts, it would be a minimum 1-year commitment (2 continuous academic semesters). For each semester (~7 sessions), analysts are expect to commit to 3-4 hours a week for our masterclasses as well as participation to the Club's events. There are also pre-readings before the masterclasses to ensure that learning is maximised in class.
Continue your journey here...