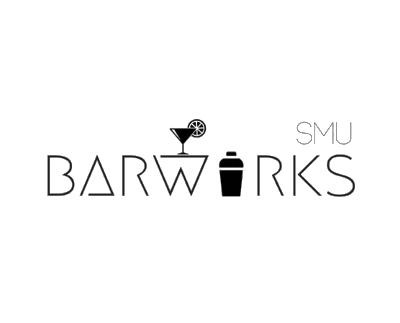 SMU Barworks

ABOUT US
At BarWorks, we don't just drink alcohol. We provide a rare opportunity for students to learn more about the common concoctions in the world of alcohol - from the classic margarita to the elegant martini, their histories and even experience how to make them from scratch. More importantly, it is here where members discover their likes and dislikes on alcohol, gaining knowledge and the ability to impress at your next business drinking event! 
Barworks conducts a series of bartending workshops each semester to teach participants about the art of mixology and share bartending knowledge, all while promoting responsible drinking.
Founded in 2009, Barworks was born from the love of mixology and aspiration to share the art of bartending with the student population. Barworks conducts a series of bartending courses each semester, teaching participants the craft and inside knowledge of the trade while promoting responsible drinking to SMU students.
HOW TO JOIN THE CLUB? 
Students do not need to audition/interview to join.
"I've always had an interest in making drinks and even once considered becoming a bartender. I enjoy making drinks at home, however I've never had the opportunity to properly learn the basics. I think joining Barworks is a great opportunity for me to nurture my interest in bartending and a fun way to get to know people with similar likings."
- Jessica, School of Social Science Year 1
"I've always loved the unique taste that cocktails have that you can build with the right skills, as well as the social environment that comes with drinking, hence Barworks would be a good place to learn and also to socialize with other like minded individuals."
- Zen, School of Business Year 1
"Barworks has shown me there is so much more than just the humble gin and tonic, exposing me to a fantastic variety of cocktails for appreciation. I would highly recommend people to join because it is a great way to meet new friends out of our usual mundane school life."
William
LKCSB: Alumni  
"SMU Barworks is unlike any club I have ever joined before. Not only did we learn the basics of mixology, we were also introduced to the history behind the ingredients that we use and the recipes we made. I made many friends and shared many memorable moments during Barworks workshops!"
Matthew Ng
LKCSB: Year 3 
Previous
Next
What do we do at a workshop?
The presenter will guide you through the history of the drinks and the basic tools we need for bartending, then you will be given the recipe and instructions of the cocktail. There will be plenty of time for you to mix your own drink and enjoy it while our excos walk around and engage with you. There will usually be three cocktails introduced in each workshop.
Continue your journey here...