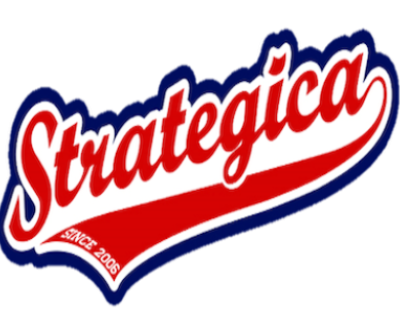 SMU Strategica

ABOUT US
SMU Strategica is SMU's premiere board game club. Board games sharpen critical thinking skills as players create unique strategies that lead to victory. We have over 100 games from various themes that would excite any player from the avid puzzle-solver to the casual gamer. Strategica provides tutorials and teaching aids to help ease you into the basics. Let us forge new friendships as we explore new games together!
Join our weekly session where we feature after-school environment for students to chill out and relax.
KEY EVENTS
Weekly Sessions
We host physical sessions every Friday, 6.30-9pm, where we gather to play games from our wide variety of boardgames. We welcome everyone regardless of skill level and experience!
End of Year Retreat
At the end of the year, we gather to play longer, more complex games that we wouldn't be able to play in our normal weekly session. It is an event to celebrate the end of finals!
OUR TRAINING
Weekly Game Sessions
| | |
| --- | --- |
| Day | Fridays |
| Time | 6:30 pm to 9:00 pm |
| Venue | Varies every week |
HOW TO JOIN THE CLUB? 
Students do not need to audition/ interview to join the club. We welcome all students who are interested in taking a break from studying to have fun playing boardgames!
"Strategica is very beginner friendly, everyone is very welcoming and friendly, and there is always lots of fun and excitement during each game. Strategica gives me something to look forward to at the end of every week and I've also made a few good friends!"
- Amelia Quek, Member, School of Accountancy, Year 2
"I love strategica so much - it changed me as a person!" 
- John Cheong, Member, School of Computing and Information Systems, Year 3
"Avalon - I never knew I could believe in and act the way I wanted to act, so in a way, playing Avalon - which at times requires one to convince oneself of having a certain role - helped me find more faith in the fact that I can be what I want to be."
Vera Tan
SOA: Year 3
"Santorini - it has improved my ability to understand the rules that govern the game of life as this game had complex rules and instructions so we had to work hard to learn how to play the game just like how we live life."
John Cheong
SIS: Year 2
"I like to play board games since young and I am interested to join this CCA to discover and learn more board games! I also hope to make friends in the process :)"
Ng Shi Qing
SOA: Year 1
" I've a keen interest in playing and getting to learn more games, and I usually play board games to release my stress from studies. By joining this CCA it will be a perfect opportunity for me to take out time from the stressful week of school and have fun and make new friends! "
Nandini Agarwal
LKCSB: Year 2
"I just want to finally chill & have fun in my last year!"
Ng Sok Ee Timothea
LKCSB: Year 4
Previous
Next
What kind of board games do you play?
We play all sorts of board games, including strategy games, deception, co-op, storytelling, party-games, horror and many others! We have a library of over 100 games to choose.
Some of the member's popular choice of games include: Avalon, Saboteur, Splendor, Sushi, GO!, Deception: Murder in HK, Ticket to Ride, Catan, Codename, Betrayal at House on the Hill. Do come visit us to find out more!
Can I come to weekly sessions without being a member?
Yes, you are welcome to come even if you are not a member, but it is recommended to become a member to enjoy member benefits. Our member benefits include free game borrowing, additional social events and exclusive discounts with our sponsors.
Continue your journey here...