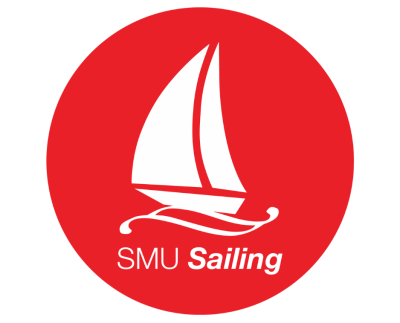 SMU Sailing

ABOUT US
Our club's motto is "Explore, Dream, Discover". Here in SMU Sailing, the values we hold dear are team spirit, courage to discover your potential and overcoming your fears by exploring the unknown. We have close bonds with the sailing community in Singapore and are in charge of spearheading annual nationwide regattas. Members who display sincerity and passion will be given the opportunity to participate in international and national sailing competitions where we head overseas as a team and have a good time!
You can expect to find a close-knit family in SMU Sailing, where we hang out outside of CCA to eat, study and have fun regardless of whether you're a senior or junior. We are addicted to the sun and the sea, constantly looking forward to our 2 training sessions per week - physical training on Wednesdays and water training on Saturdays. There are abundant opportunities to organise events which allow our sailors to develop their leadership potential.
KEY EVENTS 
Experiential Sails

A chance for the undergraduate population to experience sailing for half a day!

Western Circuit Sailing Regatta

Our signature event, ran by the club at Raffles Marina

SB20 Asian Grand Slam & Asia Pacific Championships

The SB20 Keelboat class' signature regatta held at the scenic OneDegree15 Sentosa.

CSC Keelboat One-Design Championships

A signature regatta which involves us sailing out boat from Raffles Marina in the west all the way to Changi Sailing Club in the east to compete!
OUR TRAINING
| | | |
| --- | --- | --- |
|   | Land Trainings | Water Trainings |
| Day | Wednesdays | Saturdays |
| Time | 7:00 pm | 9:00 am |
| Venue | SMU Gym/SMU Campus Green | Water Training at Raffles Marina |
OUR ACCOMPLISHMENTS
CSC One Design Keelboat Championships
2023
Platu Class: 2nd and 3rd
J24 Class: 3rd

2022
Platu Class: 1st and 3rd
J24 Class: 3rd
HOW TO JOIN CLUB?
Students do not need to audition to join us. However, you are required to obtain a Level 1 Sailing Certificate during a 3-day course (highly encouraged) that will be arranged by us - normally during the recess week of semester 1 every academic year - in order to participate in competitions.
"i joined smusailing to overcome my fear of the sea and make new friends! now, i find a second family in my fellow sailors and look forward to trainings every week for my vitamin sea!"
- Renae Foo, School of Accountancy, Year 2
"Joining Sailing has helped me find a tightly knit group of people that I can call my second family. It has also helped me to further develop my love for the sea and find purpose and meaning in my Uni life. Come discover the sailor in you!"
- Gloria Pham, School of Social Sciences, Year 2
I do not have any prior experience in sailing. Can I still join?
Yes! The club encourages anyone to join sailing as club members are invested in teaching sailing freshies and passing on what they have been taught. Furthermore, freshies will be required to sign up for a Level 1 Sailing Course where fundamentals will be taught and applied. 
Is sailing a safe sport?
We take extensive measures to ensure the safety of our members. Every sailor is required to wear a life jacket on board and safety boat is always present during water trainings. We also ensured that sailors with lesser experiences are paired with experienced sailors. Your safety is our top priority!
Apart from sailing, what else does the club have to offer?
A close-knitted family! We sail, workout, eat and study together! We even book study rooms during study week prior to exam period to study together and encourage each other on. We host alumni networking sessions and bonding sessions annually to keep the sailing community together. As a team, we value the bonds formed and continue to cultivate post-university into our professional and personal lives.
Continue your journey here...