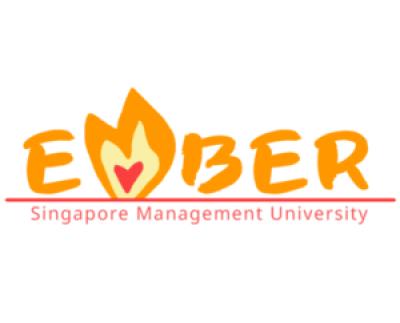 SMU Ember

ABOUT US
We are SMU Ember, (previously known as SMU Habitat for Humanity), a community service club here in SMU that aspires to rekindle the passion in both volunteers and beneficiaries alike. We strongly believe in growing together to become charitable people who will make a meaningful and sustained impact on society. 
We know that you are burning with a fervent to make a difference and we can't wait for you to join us and make that into a reality. Follow us @smuember on Instagram or Telegram. We call out to you to join us. Where together, we burn as one, igniting and lifting those who are in need.
HOW TO JOIN THE CLUB? 
Yes. Prospective volunteers will be interviewed to assess their suitability and alignment to the club's vision and project requirements
However, we do grant everyone an equal opportunity to join SMU Ember, as a Member or as a part of the Sub-Committee. Even if you have no prior experience in community service or leadership, we will be more than happy to accept you. What matters is your heart to serve and ability to commit!
"I would like to enrich my university experience by dedicating some of my time in giving back to the community. I have had positive experiences engaging with the elderly through arts activities during my years in polytechnic and I am excited to start volunteering again! I miss the interactions and would like to take this opportunity to brush up on my dialect skills again. (:"
- Seo Qiao Ting, School of Business, Year 1
"i love the elderly and i want to play a part to make a small difference for them and to see them happy!! i've done some neighbourhood volunteering before where i helped to pack and distribute food to the elderly." 
- Yang Tze Ying, School of Social Sciences, Year 2
"The local cleanups enabled me to step out of my comfort zone and interact with homeowners and other volunteers. Through it, I had a lot of fun interacting with everyone and getting to know people better. Nothing can ever replace the joy of seeing grateful homeowners after cleaning their houses."

Mok Zi Feng
SOE: Alumni
"One thing I appreciate the most is the members' common enthusiasm for bettering the lives of the elderly we visit, as we all hope to leave their homes knowing that they are satisfied with our work and they will be able to reside comfortably in their homes."

Samuel Wong
SOL: Year 2
" Through personal experiences I can relate to the difficulties and hardship that the elderly face, which is why I'd like to make use of my time to join SMU Ember and make a difference in their lives."

Adrian Yew
LKCSB: Year 1
" I aspire to become a more charitable person to contribute to the society and the needy. I strongly resonate with the quote by Winston Churchill 'We make a living by what we get, but we make a life by what we give.'"

Long Jie Yi
LKCSB: Year 1
Previous
Next
How can I join Ember as a subcommittee or ExCo member?
Our ExCo recruitment will commence during the first few weeks of the academic year and our subcommittee recruitment will be happening towards the end of the calendar year. Do keep an eye out for our emailers and our social media channels to sign up and have the opportunity to be part of the family at Ember!
Continue your journey here...