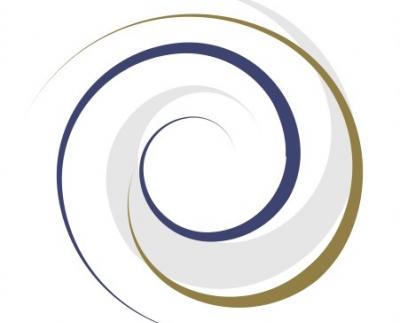 SMU Emerging Markets

ABOUT US
We are SMU's premier market research club with a niche focus on global emerging markets.
Our 6 research desks comprise Latin America, Middle-East and Africa, Emerging Europe, Central and East Asia, India and Southeast Asia. 
Our activities include publishing research pieces, called Executive Briefs (EBs) along with valuation models and presentation of slide decks.
The EBs are focused on a specific industry chosen out of 4 broad categories. The four main categories comprise Fast Moving Consumer Goods (FMCG), Industrial Corporate Group (ICG), Resources & Energy (R&E), and Financial Institutions (FI). 
KEY EVENTS
Annual Emerging Markets Forum (EMF)
In line with our goal to establish ourselves as a premier knowledge hub, our annual Emerging Markets Forum (EMF) aims to facilitate the exchange of knowledge between industry professionals and students. Through the club's extensive training curriculum, members have developed research and analytical skills and performed exceptionally in their career paths.
Alumni Night
Today, SEM's strong alumni network also provides a platform for members to receive advice and guidance through events such as our annual Alumni Night.
OUR TRAINING
| | |
| --- | --- |
| Day | Fridays |
| Time | 3:30 pm to 6:30 pm |
| Venue | SMU Yong Pung How School of Law |
Associates are involved in writing executive briefs which look at various angles of analysis - macro, industry and company. Beyond honing their analytical skills, analysts will be trained to navigate various financial databases such as Bloomberg, Capital IQ, Thomson Reuters Eikon, Emerging Markets Information Systems (EMIS) and BMI.   
 
Associates in SMU Emerging Markets can expect to become articulate writers who can comfortably evaluate events in news, analyse economic and financial metrics, and visualise data with graphs.
OUR ACCOMPLISHMENTS 
J.P. Morgan Asset & Wealth Management Challenge 2020
Finalists
Asia Investment & Banking Conference and GIC Asset Management Competition 2020
2nd place
HOW TO JOIN THE CLUB? 
The application process consists of 2 rounds of interviews:
Round 1: Skill Assessment
Round 2: FIT Interview
"SMUEM takes a holistic approach to our understanding of the emerging markets. Besides learning about the broader emerging markets trends, I also got to dive into specific companies and evaluate their performance and strategies. Additionally, having a consistent platform to present research ideas helped me become a more confident person."
- Ng Yu Xin, Associate, India Desk, School Of Accountancy, Year 3
"Joining SEM in year 1 was the best decision that i've made in university. Not only has EM helped me develop strong analytial skills that have helped me in my schoolwork and internships, but i've found a strong and close-knit community of friends in EM!"
- Kuang Hong, Y2
Who should join SEM?
SMU Emerging Markets welcomes anyone with a keen interest in learning more about markets and opportunities in emerging regions. Applicants should also enjoy the rigour of research and applying your analysis to create narratives for companies and industries.
Are there any prerequisites to join SEM?
No, we welcome applicants from any background and majors! Sufficient training will be provided throughout the semester with close guidance by the current exco members as well as senior alumni.   
What is the commitment level like?
 All members are required to commit for 1.5 years (preferably not going for exchange). 
  
The first semester will be more rigorous as we have general meetings, forums, training camps and induction day dedicated to training and evaluation.
Upon initiation as an associate in the second semester, you are required to complete research for industry primers and company reports while presenting your findings along with valuation models to back them up.
 
How will the skills I learn in Emerging Markets value add to my internship/ career ?
SMU Emerging Markets embraces diversity and we are centred around a culture of excellence. The skillsets picked up from the club have helped many batches of associates commence full-time work or embark on prestigious internship across various industries such as investment banking, management consulting, asset management, trading, technology, journalism and civil service.  
Continue your journey here...