Governance, Registered and Independents Clubs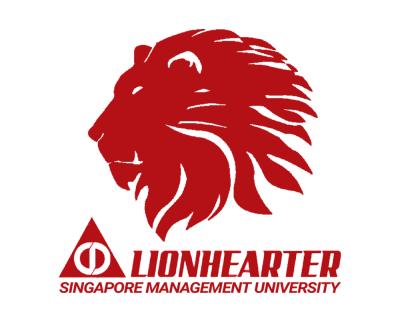 SMU Civil Defence Lionhearter Chapter

ABOUT US
The Civil Defence Lionhearters are SCDF's youth volunteers and Emergency Preparedness (EP) ambassadors.
As a Civil Defence Lionhearter, you will be trained in emergency preparedness skills such as First Aid, CPR+AED and firefighting skills so that you can be a Community First Responder. You will provide immediate assistance for both on-campus and off-campus emergencies, helping to save lives and minimise property damage before the SCDF arrives.
As an EP ambassador, you'll impart your knowledge and lifesaving skills alongside SCDF officers to members of the public during various community outreach events such as Community Resilience Days and engagement programmes.
You can also look forward to meeting fellow Civil Defence Lionhearters from other Universities and Institute of Higher Learning (IHL) Chapters as well as SCDF officers through events such as the Lionhearters Forum, where you will forge a close friendship with the wider CDLH family.
KEY EVENTS
SMU Safety and Security Week
The SMU Safety and Security Week is one of our key events in collaboration with SMU's Office of Safety and Security, where we organise programmes to educate the school community on matters concerning Singapore's security, and how we can play our part to protect our country. In 2023, we hosted focus group discussions on the dangers of drugs and radicalisation in Singapore.
Civil Defence Lionhearters Forum
The CD Lionhearter Forum is a platform for volunteers from the CD Lionhearter Chapters/Clubs, National Civil Defence Cadet Corps (NCDCC), and Civil Defence Auxiliary Unit (CDAU) to share their experiences, and to learn from the experiences of Community First Responders (CFRs) in responding to emergencies.
Triangle of Life CSP Project
SMU CDLH collaborates with preschools to equip young children with important lifesaving skills, while nurturing and inspiring them to play their part as Emergency Preparedness Ambassadors.
OUR TRAINING 
Members will be provided with the following training:
Standard First Aid + CPR/AED
Members who have completed the theory and practical modules of the course successfully will be awarded a Certificate, which will be valid for 2 years according to the latest guidelines by Singapore Resuscitation & First Aid Council.
Community Emergency Preparedness Programme (CEPP)
The Community Emergency Preparedness Programme (CEPP) is a three-tier programme that focuses on core lifesaving skills and essential emergency procedures with greater emphasis on practical hands-on engagements.
This will aid members' understanding and allow them to practically apply what they have learnt to help others during emergencies.
OUR ACCOMPLISHMENTS
The Chapter has been appointed by SCDF as Liaison for Brownies Emergency Preparedness Programmes.
2 members have garnered the Outstanding Civil Defence Lionhearters Award in 2019
4 members received the Civil Defence Lionhearter Study Bursary Award in 2019
Certificate of Appreciation for the My Responder Challenge
HOW TO JOIN THE CLUB? 
Students do not need to go through an interview to join SMU Civil Defence Lionhearter Chapter. We welcome anyone who has the interest and passion to pick up lifesaving skills and play their part in making SMU a safer community. No life-saving background is required, and training will be provided.
"CDLH has made my SMU life a lot more vibrant. People here are really nice and welcoming. The skills I have learnt are also extremely valuable and useful and I'm more reassured knowing that if something were to happen, I would know how to respond to it."
Claire Tang
SOA: Year 2
"CDLH is full of people who are passionate in serving its cause. Through the sharing and meetups, I've learnt more about personal and public safety. It is great that I can apply this knowledge to help my immediate community by volunteering for the opportunities that CDLH offers."
Germaine Kho
SOSS: Year 4
"I want to learn lifesaving skills and educate others! Hopefully not but if it comes to it, to apply said skills too!"
Anzolin Livio Khai-Minh
SOSS: Year 2
"Being formerly from SCDF during my NS, I want to continue helping others with the skills I have acquired."
Nam Chng Hou Erik
SOL: Year 1
"I am interested in CDLH as I want to learn more about life saving techniques and emergency preparedness in times of crisis!"
Miriam Yu
SOSS: Year 1
"I would like to be equipped with the knowledge and skills related to safety and security so that I can be prepared during emergencies. I am also interested in learning more about the organisations under Ministry of Home Affairs."
Amirah Binti Ab Ghapar
SIS: Year 1
"I want to be more prepared during emergencies so I would know how to better help others in my community when the need arises."
Ng Ying
SOSS: Year 1
Previous
Next
"CDLH has made my SMU life a lot more vibrant. People here are really nice and welcoming. The skills I have learnt are also extremely valuable and useful and I'm more reassured knowing that if something were to happen, I would know how to respond to it."

- Claire Tang, Dir of Manpower and Training, School Of Accountancy Year 3
"During National Service, I served as a combat medic in the Medical Response Force, a high-readiness unit that deploys in protective gear for Chemical, Biological, and Radiological incidents. I learned to provide lifesaving treatments such intravenous cannulation and cardiopulmonary resuscitation to the casualties. I would like to continue learning through my journey in CDLH and also would like to teach others the essential lifesaving skills and knowledge."
- Muthukrishnan, School of Accountancy Year 1
What is the commitment level like?
The commitment level may differ, depending on the number of events you choose to participate in. Our members tend to participate in as many events as they can during their available times as a way of giving back to the community and fulfilling their community service requirements.
Continue your journey here...