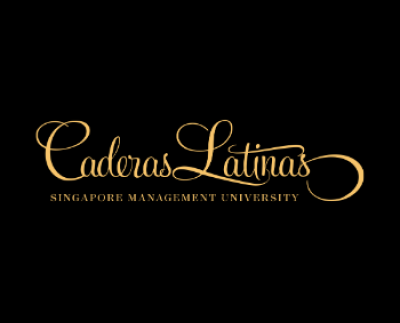 SMU Caderas Latinas

ABOUT US
Since its establishment in 2004, SMU Caderas Latinas has been recognized as SMU's premier salsa performance team. Considered the forerunner amongst other Tertiary salsa teams, the club is known for its adrenaline-pumping and show-stopping performances!
Freshies can look forward to becoming part of a committed team, gaining a variety of dance skills such as body awareness, muscle isolation, and musicality, while participating in multiple performances. New dancers will learn how to freestyle in salsa as an individual (known as "shines") and with a partner (known as "social dancing").
Competitive opportunities include both Singapore and abroad, as enumerated in our awards list. At the end of four years, members will have gained a wealth of experiences in performance, production, and individual expression - and most importantly, a family!
KEY EVENTS
Annual flagship production - BAILAMOS
A large-scale production showcasing some of the best dance performances that local salsa teams have to offer, interwoven with a gripping storyline.
Una Noche Solamente
Our club's largest social dance event that is open to SMU students and the public. A themed night of revelry, it's a great opportunity to interact with fun-loving dancers from all around Singapore!
Performances
There are various opportunities for our members to perform every year, from commissioned external gigs like Chingay to internal school showcases, like Vivace, Patron's Day and Glam Night of Arts Camp. Every member gets sufficient opportunities to perform in our club!
Workshops
Caderas 101 workshops are hosted every year near the start of the school year, to share with SMU students what salsa dancing is and encourage them to try something new!
Competitions
Our members can look forward to local and international competitions for solo, pair and team categories!
OUR TRAINING
IN-SCHOOL TRAINING
| | | |
| --- | --- | --- |
| Day | Thursdays | Saturdays |
| Time | 7:30 pm to 10:45 pm | 10:00 am to 12:45 pm |
| Venue | Gym Studio/MDL | Gym Studio/Level 7 Studio |
PERFORMANCE TRAINING (DURING PEAK PERIOD)
| | |
| --- | --- |
| Day | Monday |
| Time | 7:30 pm to 10:30 pm |
| Venue | Level 7 Studio |
OUR ACCOMPLISHMENTS
2023
Chingay
Most Outstanding Performance (Performing Group with less than 100 performers)
Asia Street Latin Freestyle Championship
2nd Runner up in Amateur Category
2021
SMU Excellence In Student Life Gold Award (Arts Ensemble) 2021
2020
SMU Excellence In Student Life Gold Award (Arts Ensemble) 2020
SMU Student Life Awards
- SMU Excellence in Student Life Award (Club) - Gold
- SMU Excellence in Student Life Award (Member: Bryan Khng) - Gold
- SMU Excellence in Student Life Award (Member: Abel Teo) - Bronze
2019
Indian International Dance Congress
- Champions in Open Teams Category
- First Runner up in Semi-Pro Category
- 3rd Runner up in Open Teams Category
Inter-Tertiary Salsa Competition
Champion
- 1st Runner up
- 2nd Runner up
 Student Life Awards
- SMU Excellence in Student Life Award (Member: Zheng Han) - Bronze
- SMU Excellence in Student Life Award (Member: Ker Ziyi) - Bronze
HOW TO JOIN THE CLUB?
Yes, we hold auditions that uniquely includes partnerwork and individual dancing in a short and simple choreograph! - Keep a lookout for them in August/September! We welcome anyone from any background :)
"I wanted to try something new in University by way of a dance. While looking around at the various dance CCAs that SMU had to offer, I was drawn in by the small, close, tight knit batch that caderas always has and the familial vibe I got from the workshops and auditions really drew me in and I have not looked back ever since. Learning a dance form, especially one as niche as Salsa has really been fun and I highly recommend everyone to check us out as you never know if it might be the one for you. I certainly didn't expect myself to join this club as well but it truly has been the best decision I've made in SMU so far"
- Ng Jia Le, School of Business, Year 2, Member
"I was attracted by the energy given off by the performances by Caderas and was really looking forward to try something new in SMU. Joining Caderas has exposed me to the amazing latin culture and more importantly a bunch of awesome individuals who are there to support each other become their best dancers they can be. Whether seasoned or budding dancers alike, theres a place for you to grow in Caderas!"
- Anonymous
Is Caderas a high commitment CCA?
Yes! We're a passionate team that holds ourselves to a gold standard for every piece we perform, so dedication and hours in training is a must. However, as many of our current members will attest, this can be comfortably balanced with academics - it's a matter of prioritisation and planning. After all, university is your last chance to try a new CCA - so don't spend it just mugging!
What kind of dances do you do?
We dance LA-style salsa (on 1), an expressive partnerwork that is noted for its sharp hits and breathtaking speed. As a performance team, we further specialise in high-flying tricks, which is a favourite for many members because of how exciting and exhilarating the execution is!
Continue your journey here...