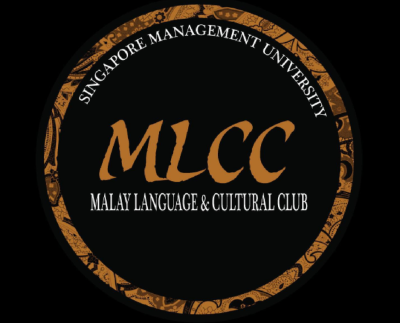 SMU Malay Language and Cultural Club (SMU MLCC)

ABOUT US
SMU Malay Language & Cultural Club (MLCC) aims to create a greater awareness and appreciation of our arts while cultivating strong bonds within the community, in and out of SMU. We have two performing arts wings - Rentak and Persadamu.
Rentak is the only Malay percussion ensemble at the tertiary level. Under the guidance of Singapore's prominent Malay performing artists, members will learn about different Malay instruments and their various playing styles. Throughout the year, members also get multiple opportunities to perform! Some of our recent performances include performing at World Drum Night, SMU Arts Fest and many more! Interested? Then sign yourself up for our annual Rentak Experience Day (coming real soon!) to see what we do and try out some instruments!
Persadamu is our biennial theatre production through which members bring to light pertinent issues found within the Malay community. It is a ground-up initiative of student-led teams with mentorship from distinguished figures in the Malay arts scene. You will get to learn the ins and outs of a production - acting, scriptwriting, producing, stage management and more!
Aside from our performing arts wings, MLCC also organises a multitude of bonding events such as lepak night, sport events, budaya workshops, and educational talks!
KEY EVENTS
Budaya workshops
Each year, we try to let everyone experience different Malay art forms that MLCC does not offer such as Silat, Malay Dance and Dikir Barat. In the past, we have organised one day workshops in collaboration with other universities, Batik Art Jams and many more!
Freshman Orientation, Kampung MLCC
MLCC will be hosting our very own Freshman orientation with efforts to help the new incoming freshies to feel welcome in SMU as well as to meet and make new friends within the community.
Outdoor events
Apart from cultural activities, MLCC also organises sports activities for us to keep fit and *stay bonded*! Past events include night cycling, and dodgeball!
Production
Biennially our performing arts wings, Rentak and Persadamu will hold their own respective productions.
OUR TRAINING
Day
Mondays
Wednesdays
Time
7:30 pm to 9:30 pm
Venue
MDL
OUR ACCOMPLISHMENTS
Singa Drum Gaia 2019
Rentak; Performed alongside groups such as Drum Feng and Damaru Singapore, and produced by Nadi Singapura.
Chingay Parade 2020
Rentak; Performed in collaboration with Nadi Singapura & together with groups like RP Beats Encore, City Samba & Batidas Centro.
"Permata Budaya antara Nusantara" 2021​​
MLCC; Participated in cross-cultural exchange programme organized by UiTM Kolej Melati
SISTEM 2021
Persadamu; Produced MLCC's first ever Movie production and screening
Sidang Dendang: Pisah Hanya di Mata 2022
Rentak; Our second production that visited the revival of Malay Film Classics through the Pulse of Traditional Percussion
HOW TO JOIN THE CLUB? 
No audition is required to join Rentak. However, potential casts for Persadamu are to attend auditions.
"I met so many amazing people whom I now consider friends all thanks to Persadamu! It is one of my highlights in SMU. 10/10 would do it again!!!"
- Muhammd Falliq, School of Business Year 4, Member (Persadamu)
"Prior to joining Rentak, I had 0 knowledge of music and yet I was never shunned. Forgetting the beats to a song is normal, but I've never forgotten how welcomed they made me feel."
- Mohamad Rahmat Hidayat, School of Computing and Information Systems Year 2, Member (Rentak)
How do I sign up to become a member?
As a Malay and/or Muslim undergraduate, you are automatically entitled to the MLCC membership!
You do, however, have to register if you would like to join our cultural wings - Rentak & Persadamu. Stay tuned to our social media to be updated on our recruitment calls!
How do I become an active member of MLCC?
An active member is a member that actively participates in our club activities. Active member benefits through updated CCA records, welfare drive priority and more!
To be considered an active member, you must attend at least 3 events in a year OR be a part of MLCC's Executive Committee OR be a member of at least one of the two wings - Rentak/ Persadamu.
Continue your journey here...