Certain photos and images featured in the following video were taken pre-COVID19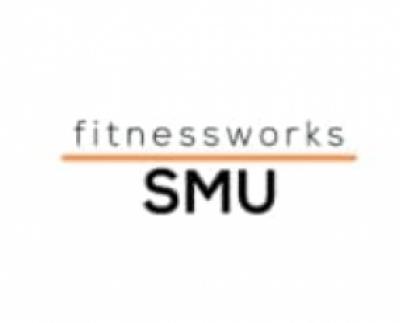 Certain photos and images featured in the following video were taken pre-COVID19
SMU Fitnessworks
ABOUT US
Fitnessworks strives to foster a thriving fitness culture in SMU and empower the SMU community to lead a more active and healthy lifestyle. We organize both weekly fitness classes and special one-off events, all taught by certified instructors and at highly discounted prices. 
We have organised weekly sessions last semester which includes Yoga, Pilates and HIIT We aspire to continually expand and diversify our offerings and be an avenue for students of all fitness levels to refresh and recharge. 
Fitnessworks was originally founded by 2 SMU seniors, who wanted to help their friends escape the stressful university life and find peace through exercise. We aim to do the same.
KEY EVENTS
1. Feel Fresh Friday
Start the Semester Right with our Feel Fresh Friday introductory class! Not sure if our fitness classes are for you? Not to worry! Feel Fresh Friday is designed for you to have a go at our classes before committing to it for the semester. 
All students are welcomed! 
2. Signature Event
SMU Fitnessworks holds at least 1 signature event per semester! We will introduce one-off fitness events which we do not offer in the semester for example, Trampoline classes with our partner gym ChimpChamp Fitness. Something exciting is coming your way this semester, do keep a lookout!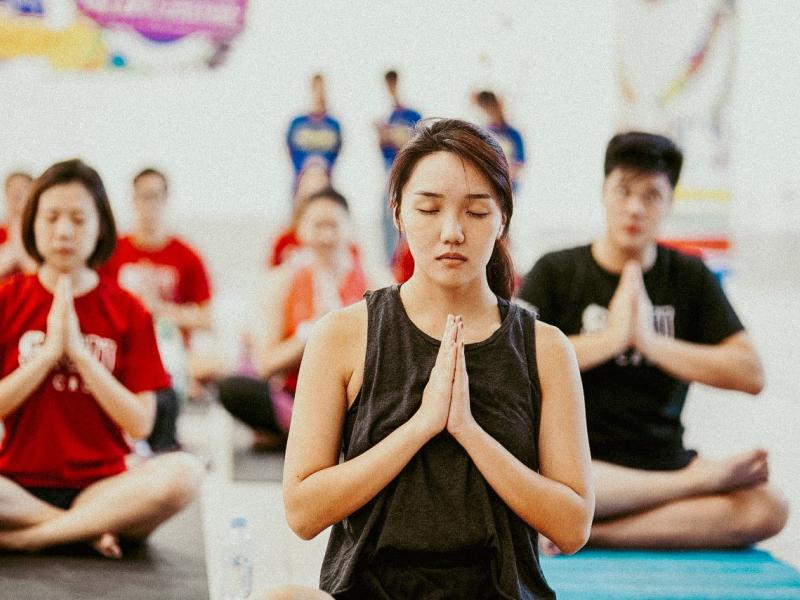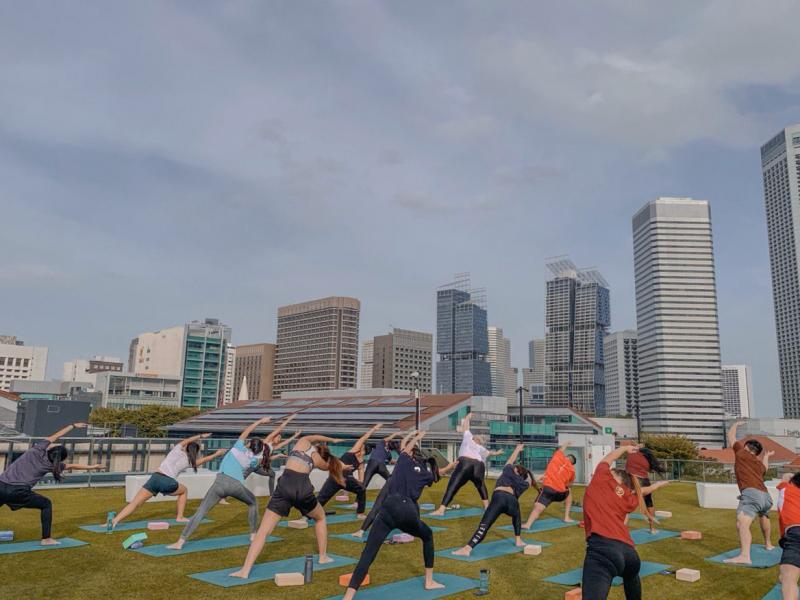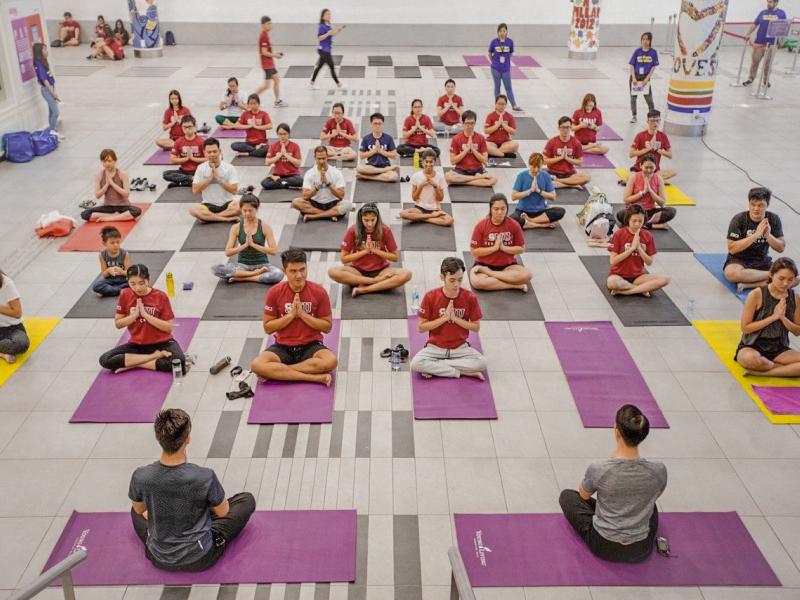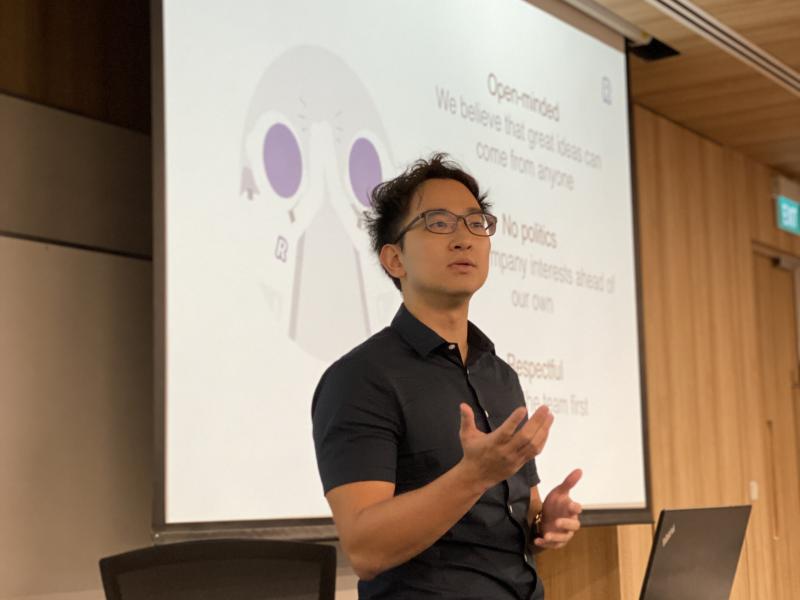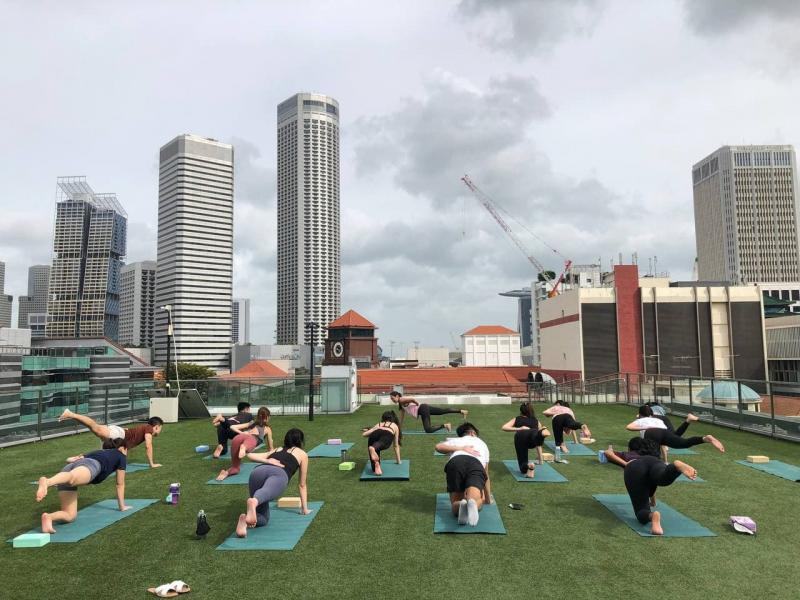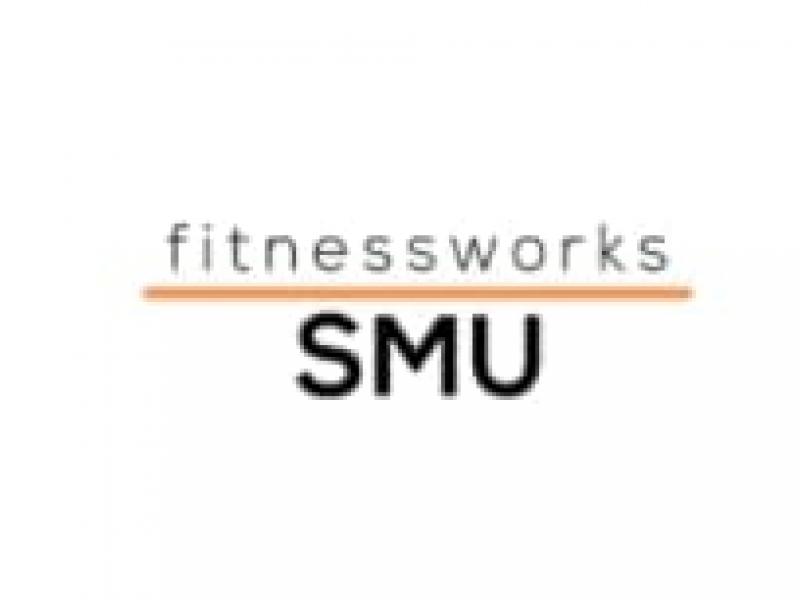 OUR TRAINING
Regular Sessions:
YOGA
| | |
| --- | --- |
| Day | Mondays |
| Time | 5:30 pm to 6:30 pm |
| Venue | Fully zoom/Hybrid (SOL Rooftop) |
PILATES
| | |
| --- | --- |
| Day | Fridays |
| Time | 4:00 pm to 5:00 pm |
| Venue | Fully zoom/Hybrid (Classroom) |
HIIT
| | |
| --- | --- |
| Day | Tuesdays |
| Time | 5:00 pm to 6:00 pm |
| Venue | Fully zoom/Hybrid (Gym Studio) |
Weekly session sign-ups: Sign-ups will open on the first few weeks of school. Do keep a lookout on our socials and EDMs.
One-off events: Keen to find out how our weekly sessions will be like during the semester? Well, before our weekly sessions begin, we will be holding a virtual Feel Fresh Friday event which incorporates both Yoga and Pilates! Keep a lookout on our socials and EDMs for this as well.
During COVID-19
*Weekly sessions this semester will either be fully online (zoom) or hybrid (would adjust to restrictions at the time). We are still in discussion and will confirm this soon. Do look out on our socials and EDMs for updates. We hope to still see you there!
DO I NEED TO AUDITION TO GET INTO THE CLUB? 
No. Sessions are on a first come first serve sign up basis and its designed for all fitness levels.
"I am getting into the habit of working out 5 days a week now. Mostly strength and cardio. Some flexibility training would be a welcome addition to my regime. And also getting fit with friends is always fun :)"
- Samuel Lau, School of Business, Year 3
"It would be easier to stick to my goal when there is someone doing the same thing with you. This gives a sense of mental support."
- Hung-Chun Chen, School of Business, Year 1
"Fitnessworks has given me the opportunity to meet like-minded people and embrace close friendships. The workouts are a great way to relax the mind and body. We empower everyone who is interested in a healthier lifestyle, gaining peace of mind or just plain exercise."
Nandita Agarwal
LKCSB: Year 4
"Joining Fitnessworks has changed my life … by attending the lessons offered, I learnt that practicing Yoga helps a lot in building resilience and calmness within me. What's more, I also get to surround myself with a like-minded community that helped in motivating me to stay fit and healthy."
Cheryl Lai
SOE: Year 4 
Previous
Next
Who conducts regular training for the club?
Fitnessworks always works with good and certified instructors for our weekly sessions and one-off events.
For example our weekly Yoga trainer Clara started her yogi journey 9 years ago and since then, she has become a passionate practitioner, who enjoys the inner peace and greater state of mind Yoga brings to her. You can catch her at Impact @ Hong Lim Park, Anytime Fitness, and FlyWith Fitness spreading her love and knowledge of Yoga and Aerial Yoga.
Do I need to have my own equipment?
With physical sessions, we'd typically provide all participants with the equipment required but now that the sessions are online, participants would need to either have the basic equipment or swap it for alternatives (eg using a towel instead of a resistance band). 
But not to worry! When we conducted online classes last year, many participants used alternatives and we provided links to purchase affordable equipment. Feel free to drop us a DM on our Instagram page or head over to our chatroom to enquire more. 
Can I sign up on my own?
Yes many of our participants sign up for our weekly classes and events on their own. Its a friendly and welcoming space so just come with a positive and open mind!
Continue your investigation here...