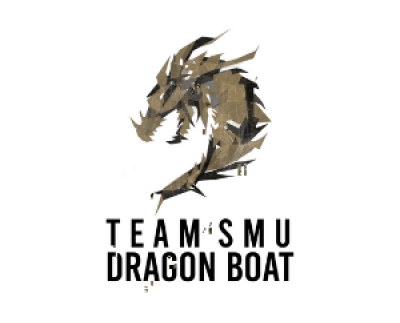 SMU Dragon Boat

ABOUT US
"You are only as strong as your weakest link", a quote you'll hear from some of us. Resilience and discipline really play a big part to excel in this sport. It's easy for us to feel weary and drained with our training programmes but it teaches us how to manage our time and stress. However the journey may have been for us, the biggest takeaway will always be the team.
The camaraderie and bonds forged amongst us all is what kept (and will always keep) us going in and out of the sport. Team spirit is a huge determining factor in a sport like Dragon Boat, without it there would be no achievements or progress, regardless of how capable each individual is.
KEY EVENTS
SPLASH!
Annual event held in September to allow SMU students to try out Dragon Boat as a sport and also to make new friends in school.
SMU Dragon Battle
Largest event co-organised by our club members and Dragon Boat Innovate. A 6 vs. 6 dragon boat competition held in the centre of SMU Campus Green.
OUR TRAINING
MEN
Day
Thursdays
Saturdays
Sundays
Time
7:00 pm to 9:00 pm
7:00 am to 9:00 am
8:00 am to 10:00 am

Venue

SMU Gymnasium/Campus Green

Kallang River
WOMEN
Day
Tuesdays
Saturdays
Sundays
Time
7:00 pm to 9:00 pm
7:00 am to 9:00 am
8:00 am to 10:00 am

Venue

SMU Gymnasium/Campus Green

Kallang River
OUR ACCOMPLISHMENTS
Century Race 2021
Premier Men 1: 1st 
Premier Men 1: 1st 
Tertiary Ladies: 1st 
Premier Ladies: 2nd 
2019 Prime Minister's Cup
4th for both Men and Women
Singapore Dragon Boat Festival
DB22 National Tertiary Men (Final) - 2nd 
2019 Singapore Dragon Boat Festival
DB12 National Tertiary Women (Final) - 4th 
2019 Hualien Pacific International Dragon Boat Festival
DB12 Mixed - 3rd (M Final); 7th (Overall)
Century Race 2023

1st (Minor Finals) - Century Opens

Century Race 2022

1st - Century Women's A

1st - Varsity Women's B

2nd - Century Women's B

2nd - Century Opens

2nd - Century Mixed A

2nd - Varsity Men's B

2022 Prime Minister's Cup

3rd - Women

4th - Men

Pesta Sukan 2022

1st - Mixed 2,000m
HOW DO I JOIN THE CLUB?
Anyone and everyone with an interest in Dragon Boat is welcome. It is a sport where most of us have no experience and we learn and grow together in this team. 
"I am very thankful for my teammates whom I hang out with on a daily basis. They're the ones who give me a sense of belonging here in SMU and it feels good to know that there will always be someone looking out for you throughout this hectic uni life!"
- Justine Wong Jing Wen , Vice President and Women's Captain, School of Business, Year 3
"I love Dragon Boating for its explosive nature and am very thankful for the team mates I have got to know in the sport. It is not easy to find others crazy enough to do crazy training/stuff with you and I really treasure that."
- Low Jin An, Alumni & ex-Men's Vice Captain, School of Business, Graduate of 2020
How can we juggle between school life and CCA ?
Time management is important but it also applies to any other student in SMU. In our team, most of us study together in the library and being surrounded by hardworking and disciplined teammates, it really motivates you to work harder!
How intense is the CCA during the season?
Our season is during our summer break and you can expect training intensity to increase. But at the end of it all, time spent with your teammates during these trying times are how the best memories are forged.
Can I join if I don't know how to swim?
Yes! It is unlikely that the dragon boat will capsize. However, all club members are required to produce a swim cert or take a water proficiency test which you could train for under the vigilance of a lifeguard.
Continue your journey here...