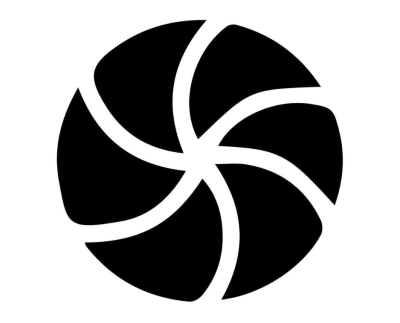 SMUSAIC (Photography)

ABOUT US
Founded in 2002, SMUSAIC is SMU's flagship photography club dedicated to promoting photographic literacy, passion, and appreciation for the arts. We are a tight-knit community seeking to hone our crafts through the sharing and learning of insights from one another.
You will be assured of an enriching experience through workshops, photo walks and annual exhibitions. These activities stretch over a medley of photography styles, from studio and street to film and portraiture.
Our active involvement in SMU's arts scene over the previous years bear testament to the excellence of our craft. To date, we are playing a part in SMU Arts Festival 2023 - where we will be collaborating with Singapore Night Festival, be sure to keep an eye on that!
You do not have to be adept in photography.
We will equip you with the knowledge.
You do not have to possess any camera gears.
We will show you even a phone can do wonders.
If visual arts is your interest, we are your medium.
If visual arts is your passion, we are your calling.
OUR TRAINING
| | |
| --- | --- |
| Day | Subject to members' availability  |
| Time | TBC |
| Venue | Theoretical lessons in Seminar Rooms. Photo walks and workshops depend on the genre of photography. Previous notable locations include Marina Bay, Arab Street and Chinatown. |
OUR ACCOMPLISHMENTS
SMU's University Student Life Awards 2021
SMU Excellence in Student Life Silver Award
Singapore International Photography Festival 2020
SMU Arts Festival 2019, 2020, 2021 and 2022
HOW TO JOIN THE CLUB? 
Students do not need to audition/ interview to join the club. Anyone is welcome to join! Whether you are a novice photographer or a professional photographer, this club is for you :)
"SMUSAIC has helped me to improve my photography skills as well as gave me a platform to connect with like-minded people. Also, the workshops they host are amazing and it is something I look forward to!"
- Dev Sultania, School of Business, Year 3
"SMUSAIC community is very friendly and fun!"
- Gracia, SOB, Year 2, member
"To better capture life"

ISKANDAR JA'AFAR
SOE: Year 4
"I have always been fascinated by beautiful photographs and intrigued by how a single picture can convey and draw out so many emotions. I really loved the SMUSAIC introductory video showcased on SMU VIVACE so I hope to join y'all and learn how to take those amazing photographs myself."
Chong Zhan Han
SIS: Year 1
"I have always had a passion in photography, film, and editing. I want to find out more about photography and enhance my skills so that I can take better pictures and understand photography better. SMUSAIC is an amazing platform for me to broaden my horizons and make new friends with common interest."
Ashley Tee
SOE: Year 1
"I'm interested to push myself to be more creative, because I generally don't think I am. I also find that photography is a valuable skill to learn and I hope that it will in turn make me more valuable whether it be to the workspace or my own passions :)"
Debra Loh
LKCSB: Year 1
"I've always liked taking photographs to remember the memories I've created with my loved ones but I've never actually learnt about how to take nice photos:)"
Teo Jun Ning
SOSS: Year 2
"I love to travel. I was looking at my photo album recently and felt so much regret because I didn't take pretty photos :("
Tristin Tan Yue Ling
SOSS: Year 2
"For the past 2 years, I've developed an interest towards film photography, and I find it very intriguing and interesting. In general, photography is a skill I'd like to hone."
Jahnavi Iyer
SOE: Year 1
Previous
Next
What kind of photography do we embark on?
We focus on a wide range of photography, inclusive of film, digital and portraiture. Along the way, if you have any interest for any other genres, feel free to indicate to us and we will see what we have up our sleeves.
Who conducts regular training for the club?
We partner with credible external vendors such as Nikon, and regularly invite professional photographers to conduct our workshops. They help to elevate our hands-on photography learning ethos by walking our members through their shooting process and providing real-time feedback. Our partnerships allow us to hold a variety of workshops ranging from film photography to night photography, so you will find workshops for all genres best suited for your needs and interests!
I am already a commercial photographer, what is in it for me then?
There are many freelance photographers in our club, you will certainly get to meet many like-minded photographers and expand your networks in the local arts scene. You would also have the opportunity of covering major SMU events and being involved in photo exhibitions supported by SMU to further hone your craft and develop your portfolio.
Continue your journey here...