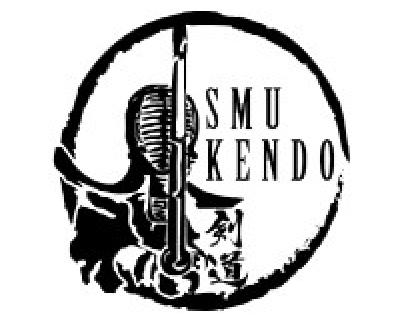 SMU Kendo Club

ABOUT US
Our CCA is for the practice of Kendo, a traditional Japanese martial art using bamboo swords (shinai). Kendo aims to boost both physical and mental capacity of the practitioners.
In this CCA, we train twice a week and participate in competitions around the year. We also hold biannual training camps to prepare for competitions and gradings. On top of that, we organise and participate in SMU events to keep ties between current members and alumni strong.
KEY EVENTS
Demystifying Kendo
Introductory session for all beginners to attend!
Inter-Club Tournament
A yearly competition that pits all Kendo clubs around Singapore against each other!
Summer and Winter Training Camp
Our biannual training camps that allows better interactions between current members and alumni!
Alumni Cohesion
Our yearly Christmas party that the whole club attends! Activities such as Secret Santa and more!
 East-West Tournament
A Yearly competition that groups Kendo practitioners into teams based on where they stay in Singapore.

 
OUR TRAINING
Day
Tuesdays
Saturdays
Time
6:30 pm to 8:30 pm
11:30 am to 1:30 pm
Venue
Multi-Purpose Sports Hall
OUR ACCOMPLISHMENTS
East-West Tournament 2023
1 Gold and 2 Bronze medals for Men's team category
Lee Kwa Chwee Memorial Tournament 2022
Bronze and Silver medals for Men's and Women's individual category
Inter-Club Tournament 2020
Bronze medal for Men's and Women's individual
Inter-club Tournament 2019
Silver medal for Women's individual category, Bronze medal for Women's team category
HOW DO I JOIN THE CLUB?
 Students do not need to audition to join SMU Kendo. We welcome all students who are interested in taking up the sport.
"I'm stuck choosing the highlight of my journey with SMUKC: meeting the SG president, cohesion with the NUS folks, or showing Japanese students around Singapore. Either way, exciting opportunities abound!"
- Chihiro Sakai, President year 18-19, School of Social Sciences, Year 4
"Kendo trained my physical and mental capabilities, and also gave me a good outlet to look forward to after all the stressful schoolwork. If you're interested in trying out new things, join us! It'll be fun :)"
- Cheong Wei Soon, President Year 20-21, School of Computing and Information Systems, Year 2
Is there any cost for joining the club?
Admission and training at SMUKC is completely free! However, you will be required to buy your own equipment for training after becoming an official member. Equipment will last for a long duration so no don't worry about repeated spending!
Will training be very physically intensive?
Training will be intensive. However, all members are able to ease into the club activities, regardless of having a sports background! In addition, kendo is a safe sport with a low likelihood of injuries!
Is the club competitive?
We attend multiple competitions yearly! Members are encouraged to attend, but it is perfectly fine to practice recreationally!
Continue your journey here...