Governance, Registered and Independents Clubs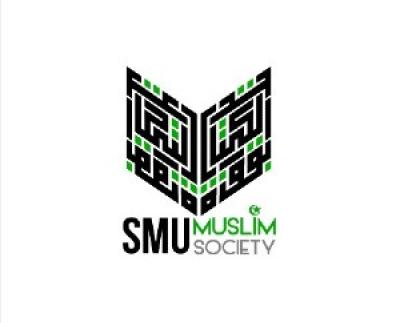 SMU Muslim Society

ABOUT US 
SMU MS is a student-initiated organisation that aims to serve the Muslim community in SMU and society at large for the betterment of humanity. Grounded by the vision to forge an environment that enjoins good and forbids evil, SMU MS hopes to provide the spark for a journey of self-improvement through initiatives, good character and an inclusive environment. We strive to be a compassionate Muslim student body which strives and encourages each other in seeking the pleasure of Allah SWT (mardhatillah).
SMU Islamic Business and Finance Society (SMU IBFS) is a student-initiated wing, constituted under SMU MS, with a vision to cultivate and promote the growing interest in the fields of Islamic business, law, economics and other faculties of studies among the student population in SMU and other tertiary institutions within Singapore.
KEY EVENTS
LIFestyle (Learn Islam Festival)
Learn Islam Festival (LIFestyle) is SMU Muslim Society's annual flagship event. The name serves to reflect a more approachable and receptive event to the target audience who compromise both Muslims and the people of other faiths. LIFestyle aims to create a greater awareness of Islam amongst the SMU community. The word 'lifestyle' is apt in portraying a prominent characteristic of Islam as not merely a faith, but a way of life. Through the activities held during this event, we hope that LIFestyle will help individuals to think deeper about Islam, contextualise it to the reality of modern society, and dispel any misconceptions associated with the religion.
Ad-hoc Classes/Talks
Throughout the year, various talks are organised. The aim is to promote a deeper understanding of Islam and clears any doubts that one might have through the guidance of esteemed speakers. This is also coupled with regular classes which serves as an avenue for students to consistently learn more about Islam alongside friends.
Project Inara (CSP)
Project Inara is a Community Service Project (CSP) under SMU MS. With the intention of doing our part to serve the community, Project Inara rallies together passionate volunteers to embark on a project to benefit local beneficiaries. This year, Project Inara is looking to work with MIJ Hub to establish meaningful connections with students with special needs from MIJ Hub, while also empowering them with life skills.
OUR TRAINING 
Our training takes the form of the gatherings we have. This includes our efforts to seek knowledge together as an exco.
OUR ACCOMPLISHMENTS
ExCollab
Networking session with EXCO members of 5 Muslim Societies to discuss ways and methods to better engage and provide for our Muslim communities.
Back 2 Basics Classes
In an effort to provide university students with a consistent effort of seeking knowledge, SMU MS spearheaded the collaboration between the various university Muslim Socieities to host and organise the monthly reading of Habib Ahmad bin Zayn Al Habsyi's Risalah Jamiyah (Essentials of Islam).
Panel Dialogue on Radicalisation
In collaboration with the Ministry of Home Affairs, SMU MS organised and hosted a panel discussion on the topic of online radicalisation following a sequence of youths arrested under the ISA for radicalisation. The panel included MOS MHA A/P Dr Faishal Ibrahim. The dialogue was attended by students from various junior colleges, madrasahs, universities and polytechnic present to post their questions to the panel.
HOW TO JOIN THE CLUB?
Students do not need to go through an interview to join SMU Muslim Society. All are welcome to join our events!
"SMUMS has given me an avenue to further my interests wth like-minded and supportive peers. The environment is one that welcomes discourse and there is bonding over the desire to learn more about the religion."
- J Ashish, School of Business, Year 3
"SMUMS has been instrumental in establishing a support system for myself within SMU. I have also been able to explore new aspects of myself and hone my skill in various marketing aspects as well. SMUMS is an inclusive CCA that welcomes all open-minded interested in islam or willing to try new experiences!"
- Shierin, School of Accountancy, Year 2
"SMUMS has taught me the importance of working as a single organism to create a conducive environment for the student community to gain religious knowledge. Being in MS has also given me the opportunity to venture outside my comfort zone by communicating and liaising with external parties for events." 
Nur Muslimah Binte Abdul Rahim
SOA: Year 2
"SMUMS has provided a platform for me to get to know different Muslims in SMU and gain insightful knowledge regarding the religion and school. The various opportunities to organise events allowed me to expand my network beyond school which is essential to survive in an ever-changing technologically driven society today."
Wafeeq Bin Kamal
LKCSB: Year 2
"I am interested in SMU Muslim Society as I want to learn to be a better Muslim."
Muhammad Hafiz Bin Abdul Kadir
SOA: Year 1
"I am interested in SMU Muslim Society as there are beneficial classes that I can attend to broaden my knowledge about the different aspects of Islam!"
Mira Farhana Bte Anuwar
SOSS: Year 1
"i want to join SMU Muslim Society to meet more Muslim friends. :)"
Nurul Natasyia binte Kamsani
SIS: Year 1
"I want to join SMU Muslim Society as I want to surround myself with Malay/Muslim people and also gain more religious knowledge." 
Sakinah Amat Zaidi
SIS: Year 1
Previous
Next
What is the level of commitment?
The team works together to prepare and execute initiatives. This is facilitated by the roles of each department. Depending on the time of year, the general level of commitment ranges from low to mid.
Continue your journey here...