Governance, Registered and Independents Clubs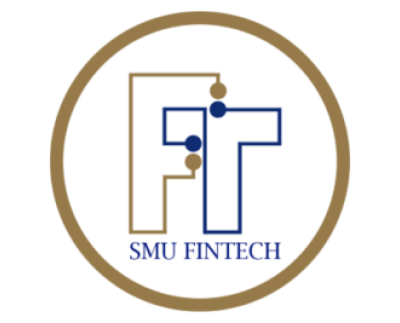 SMU FinTech Club

ABOUT US
SMU FinTech is all about connecting its members with the latest knowledge in the industry through expert speakers, internships, and many more collaborating opportunities.
SMU FinTech is THE place to find and mingle with innovative and driven individuals! (and maybe even hackathon partners!)
KEY EVENTS
Exclusive Company Visits
Big corporations and Startups have invited us through their doors to share their latest innovations.
Technical Workshops
Ever thought of learning a code / financial formula only to realise that it doesn't work in the real world? Fear not! We have a series of workshops on real world application of coding / finance that will equip you with the skills to start off your journey. Beginners are most welcome! 
Sharing sessions by Industry Leaders
Want to have a glimpse of the world? Here are life lessons from people who have experienced everything. Feel free to throw them the toughest questions.
Networking and Career Opportunities
Want to know what are the opportunities out there currently? This is the best place. 
OUR TRAINING
| | |
| --- | --- |
| Day | Fridays |
| Time | 6:00 pm to 8:00 pm |
| Venue | SOL SR 3.10 |
OUR ACCOMPLISHMENTS
Singapore Blockchain Innovation Challenge 2021
SMU FinTech Team won 3rd place by building a simple NFT marketplace for rental and listing of bicycles, based on the hackathon's theme of cross-chain interoperability with a strong focus on user experience.
HOW TO JOIN THE CLUB?
Students do no need to go through an interview to join SMU FinTech Club. All you need is just an interest to explore the FinTech industry!
"As a tech enthusiast myself, Im interested in learning more about fintech and the financial industry itself is going through a transformation, for example, in the form of cost-cutting, digitisation and efficiency ( such as wireless payment and etc.). Im also interested in algorithm trading using machine learning."
- Wei Kit, SCIS Year 3
"I am interested in SMU FinTech as I wish to learn more about the FinTech landscape as I feel that it is increasingly important and prominent in the world and I wish to equip myself with knowledge and develop myself in this area/industry. And I feel that SMU FinTech is the place where I can gain exposure and be able to learn and develop myself personally & professionally."
- Zoe Ho, LKCSB Year 3
"Through SMU FinTech, I landed an internship as an Assistant FinTech Analyst at DBS Startup Xchange! My main role is to support the delivery of internal research projects. My responsibilities include landscape research on emerging FinTechs to solve business problem statements, startup sourcing and evaluations, product management and stakeholder management."
Inez Ho
SIS: Year 2
"SMU FinTech has provided me with great opportunities to connect with industry leaders around Singapore FinTech. As both a member and part of the executive committee, I've had the pleasure of meeting key figures from DBS's Innovation team, OCBC's Open Vault, SFA , A*Star, MAS and many others."
Isaac Lee
LKCSB: Year 4
Previous
Next
What is the level of commitment as a member?
It is not compulsory for you to attend all sessions. However, to clock your active membership, you have to attend at least 2 sessions (any type of sessions) in each Academic Year to retain your membership.
How much is the membership fee?
We have a special discount price of $12 per student for the month of August! Sign up before 31 August 2022 to enjoy this special discount. The normal membership fee is $15 per student.
Are there any research or training opportunities in the club?
Yes! We have an annual Flagship Training Program dedicated to our subcommittee members. The program introduces the members to six different areas in the FinTech space, as well as an opportunity to work in teams to complete a FinTech development project.
Continue your journey here...