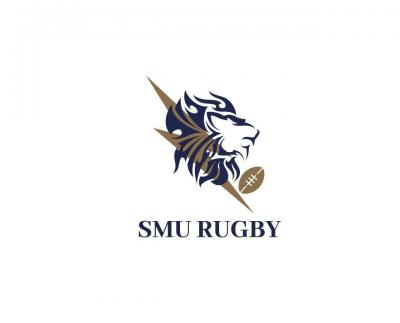 SMU Rugby

ABOUT US
SMU Rugby is one of the University's many sports clubs. With both Men's Contact Rugby and Women's Touch Rugby, the club hosts more than a total of 50 members.
Rugby and Touch Rugby are sports where opposing teams attempt to score a try against one another by placing down the rugby ball in the try area. It is played primarily by running with the ball in your hands.
SMU Rugby Club caters to both girls and guys. The guys play full-contact rugby where players stop their opponents through tackling. The girls play touch-rugby where players stop their opponents with a simple touch. 
Our teams primarily focuses on playing competitively, with a little recreation during training. Both teams participate in SUniG and IVP annually. For Rugby it is around October and March respectively. For Touch Rugby, it is around September and January respectively. 
Training will be fun, inclusive but tough. Yet, you will gain a whole new family with our club. As a freshman, you will always have someone guiding you throughout. So ignore the rumours about Rugby and try it yourself!
KEY EVENTS
Rugby CSP 
SMU Touchdown
Alumni Networking / Past vs Present
Starry Night
​​​​​​​
OUR TRAINING
COMPETITION SEASON
Day
Tuesdays
Fridays
Time
7:00 pm to 9:00 pm

Venue

Centaurs Field, Turf City (the field opposite HaoMart) 
200 Turf Club Rd, Singapore 287994
NON-COMPETITION SEASON
Day
Tuesdays
Time
7:00 pm to 9:00 pm
Venue
Centaurs Field, Turf City (the field opposite HaoMart) 
200 Turf Club Rd, Singapore 287994
OUR ACCOMPLISHMENTS
GUYS
2019 SUniG 10s
2nd Place
2019 IVP 
3rd Place
GIRLS 
2021 SUniG
3rd Place
2019 SUniG
5th Place
2019 IVP
Participation
HOW TO JOIN THE CLUB?
Students do not need to audition to join us, we welcome all students who are interested in taking up the sport!
"I want to join SMU Rugby because I would like to try a new sport and rugby seems really fun!"
- Chloe Ng (SOA, Y1)
"I want to join SMU rugby because i would like to get to know friends from around the school. I have been playing rugby for 6 years and would love to join SMU rugby to further broaden my skillsets."
- Jeremian Tok (SOB, Y1)
Do the Rugby team and Touch Rugby team train together?
No, the two teams do not train together. While training is conducted simultaneously, we do not train together. Each team has their own side of the field and different coaches. However, we do get together to play touch rugby after training to let off some steam.
Is Touch Rugby very rough?
Nope, as compared to Rugby, Touch Rugby has lesser physical contact with the opponents, minimising the risk of injury. 
Do I need any prior experience in the sport?
RUGBY
Prior experience would help, but it's nothing you can't handle! During our training, we always emphasize on our basics so that is where you will learn. We have a few players with over 10 years of rugby knowledge and experience and they will be more than happy to share it with you! Do not feel embarrassed about starting out, we have all been there. All you need to do is to try the sport! You'll never know how good you are until then. 
TOUCH RUGBY
No prior experience in the sport is necessary, new comers are welcomed! Our coach and seniors will patiently impart their knowledge of the sport to you and after some practice, you'll love it! Currently half of our team consists of new players who have never been exposed to the sport before and all of them are learning well and progressing fast. 
Do I need to have a background in sports?
Nope! No sports background is needed! One of our members is a Year 4 from SIS with no sports background at all. Now, he is one of our fastest runners! Our club emphasises on progressive training so you never need to worry!  
Who coaches the teams?
RUGBY
Rex has played rugby for over 23 years, and possesses more than 10 years of coaching experience. He was the assistant coach for Singapore's national team for 2017 & 2019 SEA games and 2018 Asian Games. He strongly believes in a 100% effort on the field but kicks backs and mingles with our players off the field. He is highly approachable, friendly and knowledgeable. Every member of SMU Rugby looks up to him. As a freshman, he will ensure that you will not be excluded. So come on down for training and meet this legend! 
TOUCH RUGBY
Our coach Kenneth, has over 10 years of playing touch rugby. Fun fact, he started out as a rugby player but switched over to touch rugby when he was in poly! He has represented Singapore on multiple occasions to participate in overseas competitions, such as the Touch World Cup 2019, Youth World Cup 2018 and has won multiple Most-Valuable Player (MVP)  awards in his touch career. He is not only a good player, but an even better coach, who is always encouraging and constantly inspiring our players. 
Continue your journey here...