Governance, Registered and Independents Clubs

Certain photos and images featured in the following video were taken pre-COVID19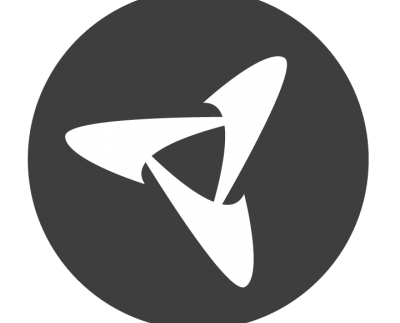 Certain photos and images featured in the following video were taken pre-COVID19
SMU Business Intelligence and Analytics (BIA)
ABOUT US 
SMUBIA provides a space for connecting students, alumni and institutions who are passionate about analytics. As we integrate ourselves into the Information Age, data analytics has become an indispensable tool in our lives.
Our vision is to build a sustainable ecosystem for analytics in SMU. Regardless of your skill level, we have a strong community of members who would be more than willing to welcome and guide you throughout your analytics journey. We put people at the core of what we do; you can expect technical growth through our workshops and professional growth through networking sessions.
KEY EVENTS
BIA Tea Sessions (Club orientation)
BIA Nights (Our regular club meet-ups)
Technical Workshops (Open to whole of SMU such as Python, Machine Learning)
Networking Sessions with Industry Partners
Data Associate Program (Our flagship program)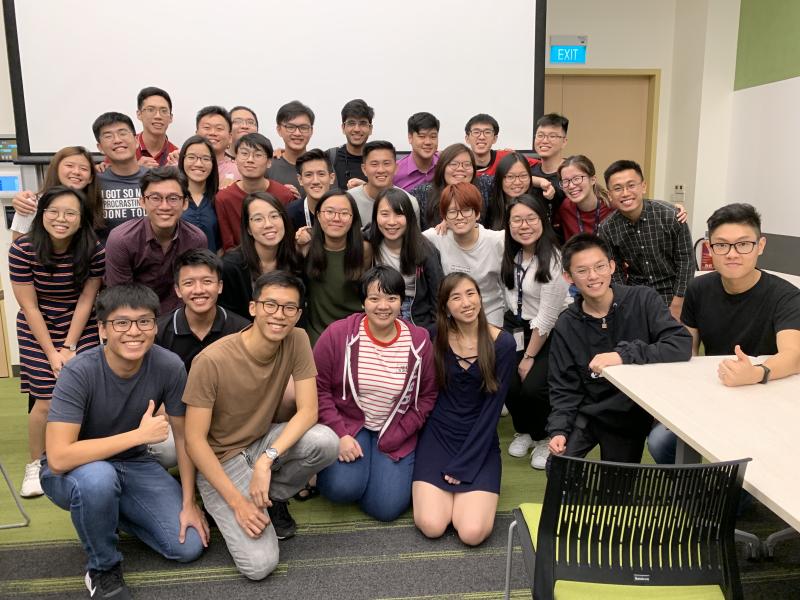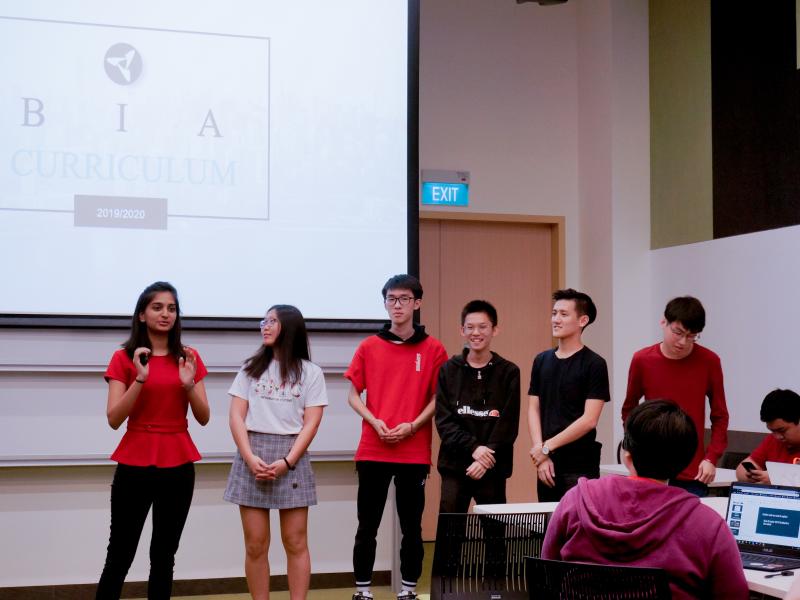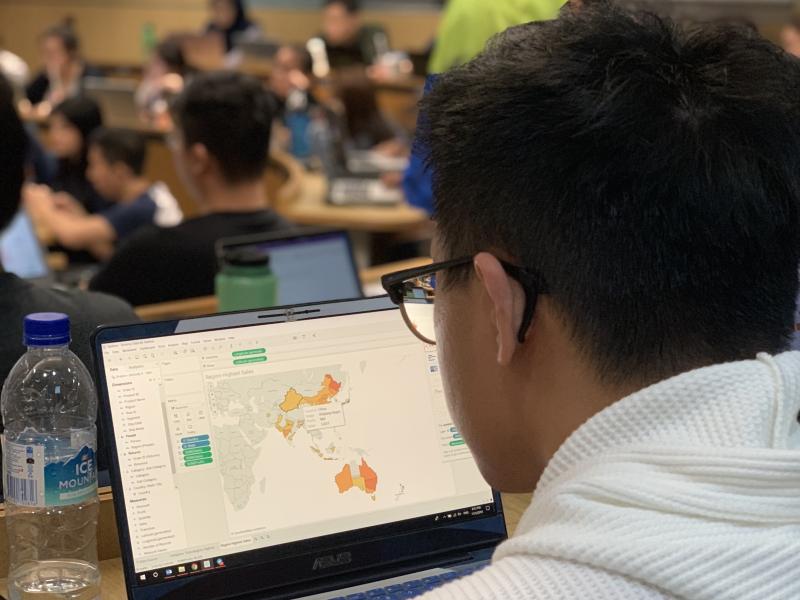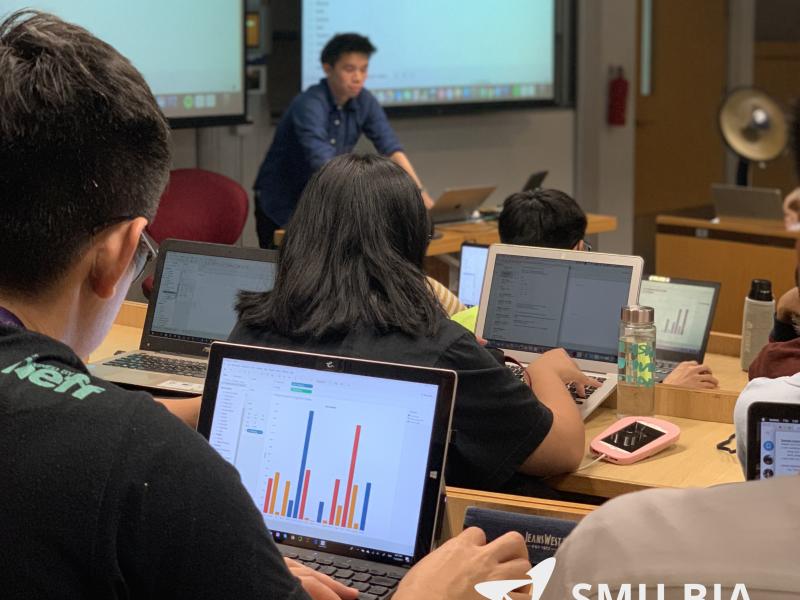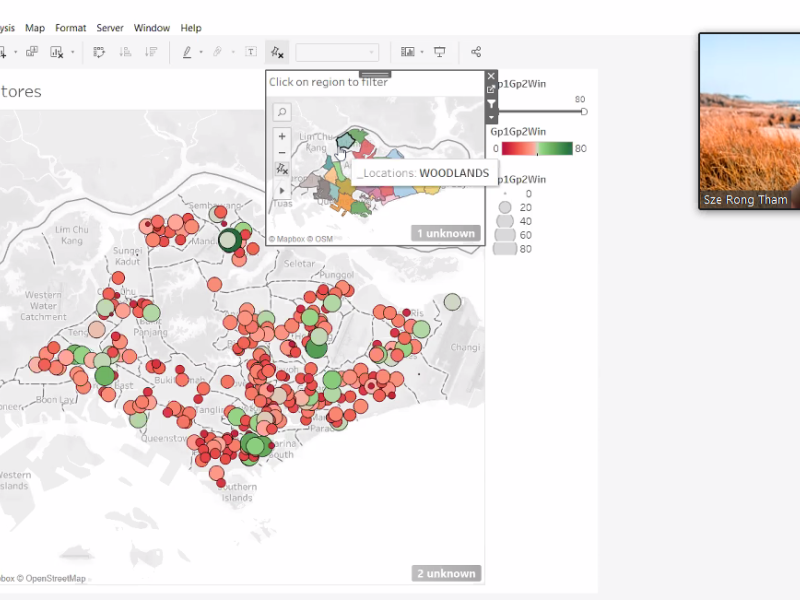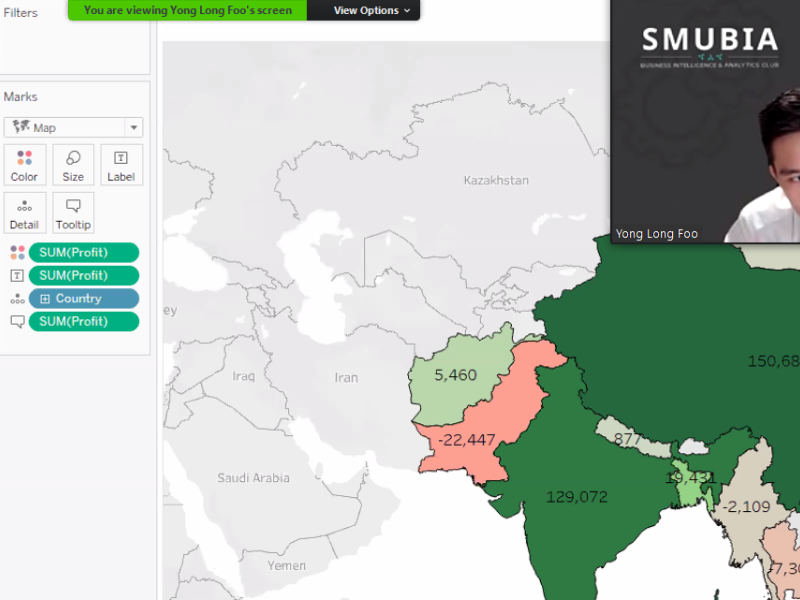 OUR TRAINING 
Workshops/Events 
| | |
| --- | --- |
| Day  | Tuesdays/Thursdays |
| Time | 7:30 pm |
| Venue | TBC |
OUR ACCOMPLISHMENTS
SMU Excellence in Student Life Bronze Award under the category of Schools, Offices, Centre or Institutes
DO I NEED TO AUDITION TO GET INTO THE CLUB? 
No, as our club wants to build an open community where any SMU students can join to learn more about data analytics. 
"As a Freshman, getting into BIA's Data Associate Programme has been nothing less than an amazing experience. It was enriching to learn about various analytics, machine learning and regression techniques. Personally, I am also extremely grateful to be part of a community of data enthusiasts."
Andre Lim
SIS: Year 2
"To me BIA is family. It's an inclusive culture filled with curious minds who are seeking to improve themselves. A safe-haven for the like minded to experiment, make mistakes with no shame, hone our skills, and grow to be a better person."
Zoe Ang
LKCSB: Year 4
Previous
Next
"Analytical skills and knowledge are increasingly important in the working world. BIA provides both the training, and the network (through its friendly community) to really brush up and learn key skills."
- Jo-Adam Saiful Mizra, LKCSB Year 3
"I am passionate in business analytics, data science, machine learning and artificial intelligence and I feel that BIA has this community of like-minded people with useful workshops that would allow me to learn more about such areas and improve myself. Also, I am excited to pursue a career in such fields and find that BIA can help facilitate this process and present me with more opportunities."
- Clovis Chow Jing Heng, SCIS Year 1
I have no analytics background. Can I still join BIA?
Yes! In fact, many of our alumni started off with no analytics background! We have programs such as BIA Nights and workshops that welcome students of all skill levels. Even if you are a complete beginner, this is a great chance for you to learn something new, explore your interests and meet new friends.
There are various tech-related clubs in SMU. How is BIA different?
We have a unique focus on Data Analytics, Data Science and Data Visualisation. From learning theoretical foundations to practical applications, BIA hopes to guide you at every step of your data science journey. We also collaborate with analytics-driven companies to help our members stay up-to-speed about the industry.
Continue your investigation here...