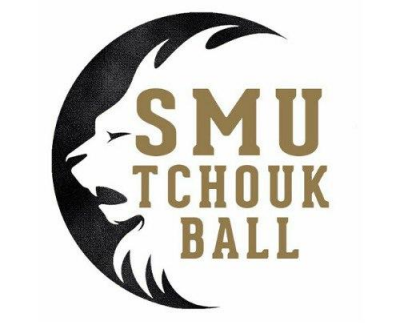 SMU Tchoukball

ABOUT US
Tchoukball is a highly intensive game comprising of strategic passing, coordinated runs and powerful shots, with a team of 7. It is an unique non-contact sport that encapsulates the spirit of camaraderie, discipline and technique.
It is an inclusive CCA that is also beginner friendly. Majority of our members do not have prior experience with Tchoukball. This gives us the opportunity to pick up the new sport as a team. The opportunity to take part in several competitions as exposure will also arise.
KEY EVENTS
SMU Tchoukball Invitationals
It is an annual tournament organised by SMU tchoukball. The STI has established a well-renowned reputation within the Tchoukball community, boasting immense reception from avid participants; our yearly registrations are always oversubscribed. SMU Tchoukball hopes to establish an unabating presence within the Tchoukball community by inviting players of diverse backgrounds and varying skill levels.
OUR TRAINING
Day
Tuesdays
Wednesdays
Fridays
Sundays
Time
1:00 pm to 3:30 pm
1:00 pm to 3:00 pm
12:00 pm to 3:00 pm
2:00 pm to 5:00 pm
Venue
SMU Multi-Purpose Sports Hall
OUR ACCOMPLISHMENTS
5th Collegiate Tchoukball Cup 2023
3rd (Girls)
9th Inter Tertiary Tchoukball Competition 2020
3rd (Girls)
Singapore University Games 2019
3rd (Girls)
ROMP 2019
3rd (Girls)
HOW TO JOIN THE CLUB?
Students do not need to audition to join us, we are a beginner-friendly club!
"Every sport tells you to join their family. Only in tchouk have i genuinely felt like part of a family. Our sport isn't common, but the people in here even less so. Tchoukball has been the best part of my uni life, even before i step on the court."
- Arvin, SCIS Year 2, Guy's Vice Captain
"I heard the tchoukball is very fun and it helps to cultivate teamwork. I think this will help me to foster great friendships and also help to stay physically fit at the same time."
- Tan Yi Peng, SCIS Year 1, Incoming freshmen
Is it a mixed gender sport?
The male and female team trains together however the main competitions such as SUNIG, IVP & ICC are separated into the 2 genders. Other external competitions do have mixed categories.
Continue your journey here...