Governance, Registered and Independents Clubs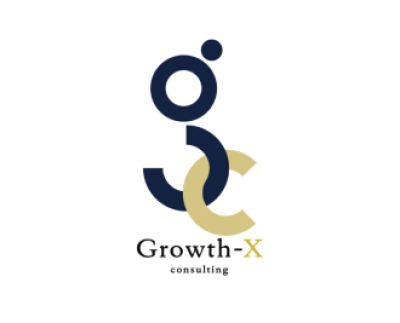 SMU Growth-X Consulting

ABOUT US
Growth-X is a student-led consultancy club in SMU, managed by SMU-X, that partners with local and international clients on projects. Our greatest asset is our accomplished members who hail from a set of diverse backgrounds, ranging from consulting and finance all the way to technology and human resources. As such, Growth-X fosters a close-knit community of members who can co-develop their multidisciplinary skillsets while forging friendships that last throughout university and beyond.
At Growth-X, we pride ourselves in providing our members with thorough training on consulting fundamentals, the opportunity to either lead or be analysts in consulting projects with real-world clients (start-ups, SMEs, MNCs), networking opportunities with industry partners and alumni, and a strong support network of extremely capable seniors and juniors.
Our slew of opportunities are not just limited to trainings, projects and networking sessions, so do keep a lookout for our Vivace events where you can learn more about Growth-X and speak with our friendly club representatives!
KEY EVENTS
Club-Exclusive Industry Sharing Sessions
Opportunity for juniors to hear from, and network with, senior industry experts from top-tier banks, consulting firms, technology companies.
Annual Upskilling & Cohesion
Organised by our Internal Department, members will have the chance to unwind and pick up something new before the semester begins.
OUR TRAINING
| | |
| --- | --- |
| Day | Fridays |
| Time | 7:00 pm to 10:00 pm |
| Venue | TBC |
OUR ACCOMPLISHMENTS
Client Engagements
Successfully delivered over 20 client engagements, representing SMU on real-world client engagements with start-ups to MNCs.
Strong Career Outcomes & Active Networking Opportunities
Our members and alumni place extremely favourably to top companies across various industries. We also have an active alumni base for opportunities and mentorship.
Local & International Case Competitions
Members have been active in competing on both a local and global scale in a range of competitions, often emerging with podium placements.
Contributions to SMU-X Opportunity Award
As remuneration for client projects, many of our engaged projects have led to contributions towards SMU-X's fund to support financially needy students.
SMU Excellence in Student Life Award 2023 (Bronze)
This award is given in recognition of a club's excellence, proficiencies and contributions to student life, demonstrating Growth-X's commitment towards providing a meaningful and enriching experience for our members.
HOW TO JOIN THE CLUB? 
Students need to go through interviews to join SMU Growth-X Consulting. We have three rounds in our application process: a written screening, group case interview and coffee chats with the executive committee. This help us ensure alignment between the club's offerings and the prospective members' goals.
"Joining Growth-X Consulting has been a meaningful experience for me, as I learnt significantly from the weekly training sessions and had the opportunity to put these theoretical concepts to practical application under real-world project opportunities. The network was also invaluable – be it in terms of meeting peers with similar goals, or receiving guidance from experienced seniors regarding academics and case competitions."
– Liu Hongying, LCKSB & SCIS Year 2
"Through thorough training sessions, intense client projects and case competitions, I constantly worked alongside and learnt from extremely talented individuals that pushed me to bring out the best in myself. Growth-X was truly the main driver behind my growth this past year. Grateful for the opportunities and this new family!"
- Amelia Tay, SCIS & SOE Year 2
"More than just a corporate consultancy club, Growth-X is a community of passionate students with a desire to make a real impact here in the local business scene here in Singapore. While gruelling at times, I'm glad to be surrounded by supportive club mates who I know have my back."
Nicolas Koh
LKCSB: Year 2
"Coming from a background with little consulting knowledge, I was apprehensive about the expectations of the club. However, what I found in Growth-X was a supportive and genuine community that learnt together while creating meaningful impact with real-world corporate partners."
Caleb Cheong
SOA and LKCSB: Year 2
Previous
Next
Do we need prior knowledge in consulting to apply for this club?
No. We encourage those who are new to consulting and anyone keen on learning more to apply. In fact, majority of our members had no background in consulting prior to joining Growth-X, and they acquired their skillsets through the club's training and programmes.
With this in mind, our application process has been specifically designed to ensure that it is purely meritocratic to applicants from varied backgrounds. Key traits we are looking out for are strong quantitative reasoning skills, logical critical thinking, clear articulation, and a willingness to learn.
Does joining Growth-X mean I will only be equipped to pursue consulting?
Not at all! We believe the core consulting toolkit of logical problem solving, concise executive-level communication, and stakeholder management serves as a complement to excel in any role you pursue in the future.
Beyond diversity in intake, our alumni and seniors' placements reflect the versatility of our curriculum. To date, we are well-established with seniors and alumni working across various industries (e.g., consulting, finance, technology, marketing, and sales).
What is the commitment level required?
What you give to the club is what you get out of it. The club provides ample opportunities for members step up and accelerate their learning to match your personal drive.
For the first semester, there will be a 3-hour weekly training session conducted in-person. However, that represents the lower limit for our commitment as the club has access to opportunities such as national/international case competitions to hone your skills. During the training phase, we will provide the tools, opportunities, and network for you to maximize your own learning outside of our curriculum as well.
Commitment is expected to rise once client projects are assigned to our analysts. With client engagements on a professional basis, we provide a platform for our analysts to experience the rigor of full-fledged engagement and expect analysts to deliver at the high standards required of a representative of the university.
If you have the capacity to do so, we also encourage members to pursue holistic interests and a vibrant university life.
Who conducts the regular training for the club?
Training is spearheaded by our two Vice Presidents (Training), Celine and Kai Jun. Both Celine and Kai Jun have robust experience in Consulting originating from prior internships and case competitions.
Additionally, they are supported by a team of experienced year two students who have undergone our training programme and augmented their knowledge through both client-facing projects and internships. Hence, the training department possess solid fundamentals and are well equipped to impart their deep knowledge to the incoming members.
What is the club's culture like?
To truly understand what it would be like in Growth-X, we strongly encourage you to speak with our members, be it during our events or reaching out to us via our social media accounts!
While we pride ourselves on our professionalism and accomplishments — both on a club level and on an individual level — you can be assured that we also live by the 'Work Hard, Play Hard' philosophy. Growth-X will show you a nurturing blend of serious mentorship to push yourself to the limit while also providing an environment for warm talks about anything under the sun, ripe with laughter.
Continue your journey here...