Governance, Registered and Independents Clubs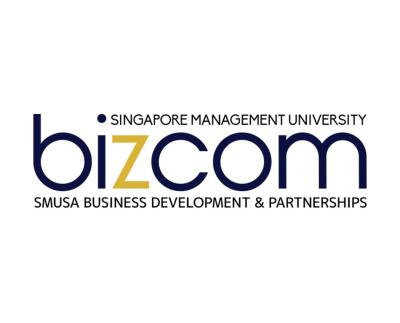 SMU Bizcom

ABOUT US
Established in the year 2000, SMU BIZCOM is the Business Development Arm of the SMU Students' Association. BIZCOM aims to enhance student welfare through student events, partnerships with corporate clients and through monetary contributions to SMUSA and student life activities. We regularly interact with a multitude of sponsors to secure only the best deals for SMU Students and Staff.
KEY EVENTS
BIZCOM Bazaar
Step into the dynamic world of BIZCOM Bazaars, where students and external clients come together to create a buzzing marketplace filled with entrepreneurial energy. A unique aspect of the BIZCOM Bazaars is our commitment to curating clients whose products and services align with your interests. As a BIZCOM member and event organizer, you'll embark on a journey that offers invaluable experience in marketing, sales, project management, and business development.

Giving back through Scholarships
As the sponsor of the SMUSA-BIZCOM CCA Scholarship and the SMUSA-BIZCOM Student Life Award, BIZCOM takes pride in celebrating student accomplishments and enhancing the vibrant campus life. Look out for the announcement of our scholarships and sponsorships!
HOW TO JOIN THE CLUB?
You can indicate your interest in our interest form during Vivace and you'll be given announcements regarding our recruitment periods. During recruitment, we would love to find out more about you through an interview!
What opportunities are available for me as a BIZCOM member?
You'll be assigned to one of four departments (Business Development, Marketing, Finance, and Events). Despite this, you will still have opportunities to explore what the other departments do on a day-to-day basis. Many current BIZCOM members, despite not being a part of Business Development, also carry out sales pitches to prospective clients!
Continue your journey here...