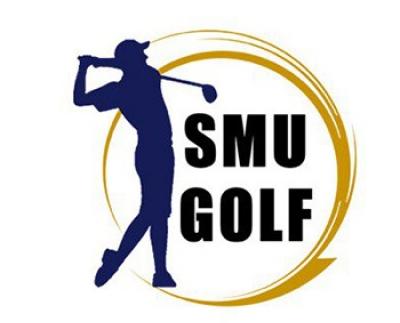 SMU Golf

ABOUT US 
Golf is a sport that emphasizes pinpoint accuracy, planning, and mental focus. It is never about how hard or far you hit, but how efficiently you can get to the end goal. As the quintessential networking sport, we welcome everyone to join us, Beginner or Professional.
SMU Golf provides the best environment for you to pick up golf in Singapore. Hopefully, you will not only pick up a new sport but also gain friends both on and off the course. 
KEY EVENTS
Beginner Games
For beginners, you can look forward to our Annual Beginner Games which allows beginners to have a feel on what it is like to play on an actual golf course without any stress or fear.
University Golf Day
For the golf enthusiast, look forward to the multiple golf tournaments hosted by SMU and the other local universities, including SMU's signature event, University Golf Day.
Alumni Networking Night 
For the undergraduates, this is a great opportunity to interact with SMU Golf Alumni who are working in various industries
OUR TRAINING 
| | |
| --- | --- |
| Day  | Every Friday (check training schedule) |
| Time | 8.00pm to 9.30pm |
| Venue | Orchid Country Club |
OUR ACCOMPLISHMENTS
SMU University Golf Day 2022
NUS Open 2022 Individual Gross Champion
Individual Nett Champion, 1st runner up & 2nd runner up.
SMU UGD 2019
Team Category Champions
NTU Open 2019
Team Category Champions; Individual Gross Champion; Individual Nett 1st Runner Up and 2nd Runner Up
HOW TO JOIN THE CLUB?
We welcome all students who are interested in taking up the sport!

"I am very interested in Golf as a sport and networking activity and would like to know more about how to play golf."
- Darren Seow, School of Business year 1, SMU Golf Member
"I've always been interested in trying golf as I have seen friends playing it on Instagram and it looks fun! :)"
- Sim Wan Yih, School of Accounting year 2, SMU Golf Member
Will I have to spend a lot of money to pick up golf?
For members, range golf balls will be provided at every training session. However, be prepared to spend a significant amount should you wish to further your interest in the sport as you will have to purchase golfing equipment and pay for golf course fees. Equipment can range from $50 to over $1000 while green fees range from $25 to $150.
Continue your journey here...