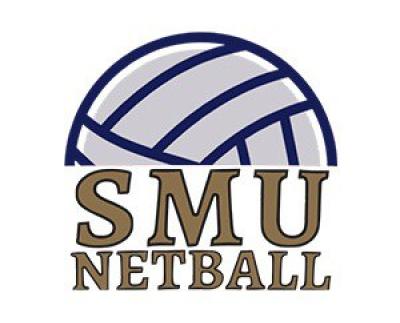 SMU Netball

ABOUT US
SMU Netball consists of both a competitive and a recreational team. Netball is fast moving and dynamic team sport. It maintains a competitive yet non-aggressive environment so that players may fully enjoy the game. Players need to have strength, speed and agility, while being strategic and decisive on court.
Netball is predominantly played by females, but there are opportunities for males to join us for recreational training and mixed gender competitions. Through SMU Netball, you can expect to forge friendships across the different batches and have many memorable moments with your teammates.
We welcome you to be part of our cozy and fun-loving team!
KEY EVENTS
Aye Aye Captain

Our annual event held in October* where teams sign up to compete in the game of Captain's Ball.
* Subject to changes
OUR TRAINING
RECREATIONAL
| | |
| --- | --- |
| Day | Fridays |
| Time | 10:00 am to 11:45 am |
| Venue | SMU Multi-Purpose Sports Hall |
COMPETITIVE
Day
Mondays
Wednesdays
Time
8.00 pm to 10.00 pm
Venue

Court Training: Kallang Netball Centre/OCBC Arena

Fitness Training: 100PLUS Promenade Track
OUR ACCOMPLISHMENTS
2022/2023
Singapore University Games (SUniG)
Achieved 1st Runner Up
2021/2022
Singapore University Games (SUniG)
Achieved 2nd Runner Up.
2019
Crossroad Mixed Carnival
Achieved Gold.
HOW TO JOIN THE CLUB?
There will be selection trials conducted for the competitive team to evaluate your skills, teamwork and potential!
Is Netball only for females?
No, we welcome males to join us for recreational trainings and to participate in mixed gender Netball competitions.
Can I just try out Netball and pick up some skills?
Definitely! Our weekly recreational trainings are centred around introducing the fundamentals of Netball and having mini friendly captain's ball competitions. The recreational team is open to both genders, experienced and non-experience players.
How do I go about signing up?
Competitive Team
You can scan the QR code on the Netball noticeboard along the SOB basement or click on the link in our Instagram bio (@smunetball).
Recreational Team
Sign-up forms are released at the start and mid of every semester via email, with the sign-up process being on a first-come-first-serve basis.
Continue your journey here...