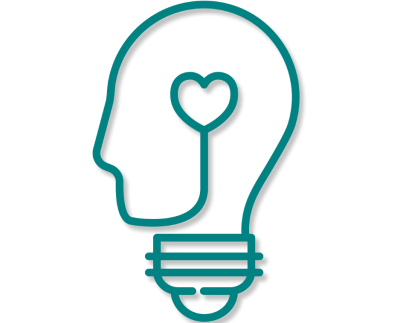 SMU Psychology Society

ABOUT US
SMU Psychology Society (SMUPS) is a club dedicated to serving the psychology needs of all students.
Many of us may fear the trials and tribulations of university, especially those who are freshly exposed to Psychology as a subject.
By joining SMUPS, you can access a supportive community, gain valuable resources, and enhance your academic and professional growth. We offer a platform to connect, learn, and collaborate with fellow students who can help you navigate the challenges of being a psychology student more effectively.
KEY EVENTS
Career Talks
SMUPS hold networking events annually for students to better understand different areas of psychology by allowing students the chance to listen to first-hand experiences in these industries, their journey in psychology and the pros and cons of their jobs. For those who have a difficult time deciding on a subject of interest, the career talks will give you a clearer insight into specific career pathways and aid you in your decision-making.
Networking Sessions: Psych Up Your Psych Journey
Get to know your fellow batch mates, seniors, alumni and professors, in our first-ever psychology mixer: Psych Up Your Psych Journey! This event will answer all your queries about choosing Psychology as your major: the courses, the job paths, and the challenges, through panel discussions and open networking sessions. Expect high-quality tips and new perspectives from your professors, seniors, and alumni on how to thrive in Psychology, what are the problems they faced in this industry, how they overcame them and even get a better idea of what psychology modules to bid for in SMU, local exchanges and overseas exchanges.
Workshops: Internal & External
Look forward and be part of the variety of workshops that we are organising for the upcoming semester. With the aim of enlightening you, helping you with school-related things and even helping you relieve stresses, there will be something for everyone. We organise unique and fun activities like Movie Marathons, Site visits, Find-the-hidden-item and even animal-related workshops. Hope to see you all in our workshops, or even behind the scenes!
Psychology Newsletters
Our psychology newsletter aims to introduce students to various psychology-related industries which they can explore. These newsletters are beneficial for those who are fascinated by the Psychology industry and would like to read more about it. Students will receive key information on respective industries, gain insights from experts in the field, and find out more about various job roles available and the responsibilities that comes with it. Stay tuned for bonus and exclusive content that can appear in the newsletter too!
OUR TRAINING
| | |
| --- | --- |
| Day | Bi-Weekly, on Tuesdays |
| Time | 7:00 pm - 9:00 pm |
| Venue  | SMU School of Social Sciences |
HOW TO JOIN THE CLUB?
There will be an interview process held in person.
What departments are there in SMUPS?
We have 7 main departments: Academic Development, Human Resources, Marketing, Professional Development, Corporate & Public Relations (PR), and Strategic Plans. There are also the roles of President, Vice President, Honorary General Secretary & Honorary Finance Secretary.
What does the SMUPS Committee do?
The SMUPS committee serves the student population by representing students' needs & interests in relation to Psychology. We do this by organising events and activities that promote psychology awareness, learning, and engagement.
What is the commitment level for SMUPS?
We have Bi-weekly meetings on Tuesday nights, from 7pm - 9pm, at SMU School of Social Sciences
Depending on which department or role you are involved in, you will have different amounts of time allocated to completing.
Continue your journey here...