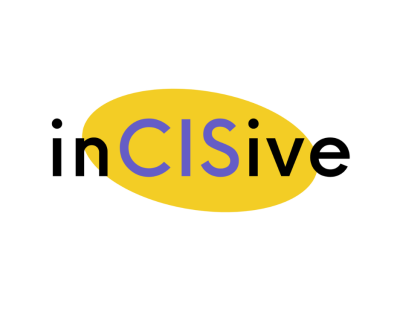 inCISive (CBd)

ABOUT US
The SMU College of Integrative Studies Society, inCISive, is the newest Student Constituent Body in SMU. inCISive strives to be the hub for all our students to receive support through customisable academic guidance by our tight-knit, specialised faculty and staff. Concurrently, CIS students will receive constant mentorship support from our college board of directors, enabling them to pursue their professional interests while studying, welfare drives, and a safe and open-minded environment to explore and exchange new perspectives.
Prospective students will foster long-lasting friendships, explore Singapore's Central district through our Freshmen Orientation camp, and interact with industry professionals through our upcoming Integrative Fiesta and more.
KEY EVENTS
Integrative Fiesta:
Integrative Fiesta is inCISive's flagship event to educate the general SMU student community about the importance of interdisciplinary learning through a myriad of different panels and discussions.
Freshman Orientation:
inCISive's 2023 Freshman Orientation titled "Espion: Power & Pride", aims to foster an inclusive University environment for incoming CIS undergraduates to build strong long-lasting friendships with their fellow batch mates and seniors.
End of Semester gathering:
A fun-filled get-together of faculty, staff and students where we let down our hair and talk about everything under the sun (except work!). Expect party games, food and drinks, and fun sides to your advisors and staff that you may not even know!
Discovery Days 1 & 2:
Discovery Days are networking sessions for prospective students to engage with CIS students, faculty and staff. They are meant to inform students about how CIS can help them with what they want to pursue at SMU. They are also meant to share what is interdisciplinary learning and its growing relevance in today's society.
SMU 2023 Open House:
This year was SMU's largest-ever turnout, and also inCISive's first major school-wide event. Hosting parents and prospective students alike, CIS students explained the vast coverage of our unique degree programme and staff and faculty presented on research findings and the direction of the College in the future.
HOW TO JOIN THE CLUB?
Sign up through our Linktree! (https://linktr.ee/smuincisive)
Continue your journey here...