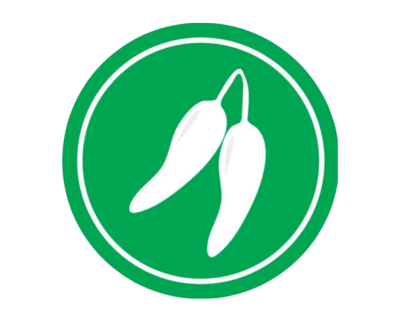 SOSCIETY (CBd)

ABOUT US
SOSCIETY is the student representative body of the School of Social Sciences (SOSS). 
Founded in 2004, SOSCIETY aims to inspire and unite students to reach ambitions and hopes for the greater society. Founded on the ideals of fraternity and harmony, SOSCIETY has made a name for itself in cultivating a strong Social Sciences community in SMU and as a conduit for the interaction of all Social Sciences students - past, present, and future.
Join us and be part of a family that is extremely motivated and passionate to serve the school. We plan for events that cover a wide spectrum of student life, from social, community service, academic and alumni networking.
KEY EVENTS
Welfare Drives
SOSCIETY holds free Welfare Drives twice a year in the form of foodstuffs and beverages to encourage SOSS students during critical periods. Each welfare drive is carefully planned to ensure that the student body receives the support they need.
SOSS Freshmen Orientation
SOSCIETY Camp, our three-day orientation camp, welcomes incoming Social Sciences freshmen into the SOSS family. With fun games and friendly facilitators, the camp is the perfect opportunity to foster lasting bonds between fellow Social Science students.
Network and Chill
Through our signature networking event, students get to learn more about and interact with SOSS Alumni, helping them grow their network. We cultivate strong relationships between students of the past and the present, upkeeping the small but tight-knit SOSS community.
Project Golden Hours
Project Golden Hours, our community service initiative, allows students to get on the ground and forge meaningful relationships with the communities around them. This project specifically aims to engage the elderly through interactive activities and combat elderly isolation.
Internship Talk

Our internship talk is specially curated for SOSS students by allowing them to hear from their seniors about their experiences. It gives them an overview of the internship process and clears up any doubts they might have about fulfilling their internship requirement.
OUR TRAINING
| | |
| --- | --- |
| Day | Every Alternate Friday |
| Time | 4:00 pm - 6:00 pm |
| Venue | SMU School of Social Sciences & College of Integrative Studies (SOSS/CIS) |
HOW TO JOIN THE CLUB?
An interview is required to get into the club as an associate. The interview aims to find out more about the candidates and their motivations for joining SOSCIETY.
If students are interested in taking up a leadership role in SOSCIETY by being part of the Management Committee, they can participate in the elections. They will go through a process of campaigning, voting, and internal elections to vote on their office positions.
"Being in SOSCIETY has been a great time working with like-minded people who are dedicated to serve the Social Sciences students. But it is not just all work and no play, where we do fun bonding activities such as game nights planned out in the summer break to do together."
Joshua Yuen, Professional Development and Academic department Associate, School of Social Sciences, Year 3
"In this community of like-minded individuals, we strive to do our best in serving the student body while curating a warm and inclusive space for everyone. Our motivation to put in our utmost effort is rooted in our passion to empower and give back to our SOSS family."
Shraddha Kaul, Events Department Associate, School of Social Sciences, Year 2 
What departments are there in SOSCIETY's committee?
There are six departments to choose from – Events, Community Service, Professional Development and Academics, Public Relations & Sponsorships, Finance, and Marketing. There are also the roles of President, Vice President, and Honorary General Secretary.
What does SOSCIETY committee do?
The SOSCIETY committee serves the student population by representing students' interests before various school officers. We identify students' key needs in their university life and strive to provide support. Finally, we strive to cultivate a close-knit Social Science student community through events such as Freshmen Orientation Camps, Welfare Drives and many more!
Do I need to join SOSCIETY to be a part of it?
All SOSS students are automatically members of SOSCIETY. However, if you want to play a leading role in influencing student life in SOSS, do look out for our management committee and associate recruitment!
How do I contact SOSCIETY?
You can email us at ss_soc@sa.smu.edu.sg or stay updated with our social media pages at https://linktr.ee/SOSCIETY
Continue your journey here...