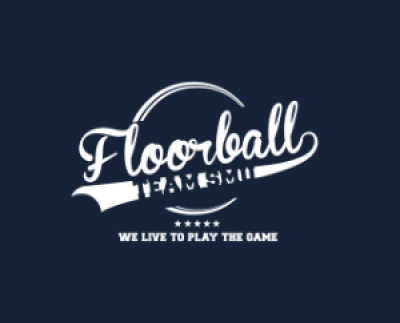 SMU Floorball

ABOUT US
Apart from being a fun and dynamic sport, SMU Floorball emphasises on building an inclusive team that members are proud to be a part of. We want our members to not only strive for excellence in the sport, but to also build a safe and close-knit community that they enjoy being in.
SMU Floorball seeks to offer you an environment to play the sport you love, with the people you love, in a community that embraces and grows you as an athlete as well as an individual.
KEY EVENTS
Past vs Present
An annual corporate networking session, this event aims to bond our floorball cohorts and alumni members across the years through a short game of floorball while learning more about our partner companies. Along with a short session of floorball, our partner companies share more about their operations, mission and what they look out for during recruitment.
Cross-Club Training
Every year, SMU Floorball collaborates with other clubs in SSU to share our love for floorball while learning more about the sport of the club we collaborate with. We take this opportunity to pick up new skills and bond with other clubs to create richer bonds with the SMU Sports Union (SSU), helping to forge a strong sporting spirit within SMU.
Salibandy 3v3
An event exclusive to SMU students, Salibandy aims to be a platform to introduce and encourage more SMU students to engage in Floorball as they compete in 3V3 games. It is an opportunity for students interested in floorball, experienced or not, to have a hand in this increasingly popular sport while having fun with their peers in school.
 Xposure Camp
At the start of each academic year, SMU Floorball organises a day camp – Xposure – to welcome our incoming freshmen and new members to our Floorball family! With a day packed with fun-filled activities, this platform serves as a bridge between the Men and Women team, while allowing new members to bond with current members.
SMU Floorball Open
Open to both the SMU community and public members, SMU Floorball Open engages a variety of people across various age groups and levels of expertise in floorball as a sport. This platform serves as an avenue to promote the sport of Floorball, and invigorate the Floorball scene in Singapore. Groups compete in 3v3 games and gain experience in floorball while enjoying with their friends!
OUR TRAINING
MEN
Day

Mondays
Saturdays
Time
7:00 pm to 9:00 pm
4:30 pm to 6:30 pm
Location
SMU Multi-Purpose Sports Hall (MPSH)
WOMEN
Day
Tuesdays
Sundays
Time
8:30 pm to 10:30 pm

8:30 am to 10:30 am

Location
SMU Multi-Purpose Sports Hall (MPSH)
OUR ACCOMPLISHMENTS
1) 2022 Institute-Varsity-Polytechnics Games (IVP)
Men: 4th
2) 2021 Singapore University Games (SUniG)
Men: 1st
3) 2020 Institute-Varsity-Polytechnic Games (IVP)
Men: 4th
4) 2019 Singapore University Games (SUniG)
Men: 2nd
Women: 4th
5) 2018 Singapore University Games (SUniG)
Men: 2nd
Women: 2nd
HOW TO JOIN THE CLUB?
Students do not need to audition to enter the club. The club is open to all who would like to play Floorball regardless of experience. We also have recreational sessions for members who may not want to participate competitively.
"SMU Floorball has created opportunities for me to grow as a person on and off court. I had the opportunity to lead in the CCA and work with new people. Our coach not only encourages us on court but also guides us in setting personal goals. It has been an enriching experience for me to grow mentally and physically."
- Celine Low, Vice-President, Year 3 Economics
"Joining SMU Floorball was one of the best decisions I made in university. Even though it has only been a year, the friends I made, and the training we had together were highlights of my university life. Trainings took the stress away from school and the people brought happiness to me."
- Jerad Woon, Member, Year 2 Accountancy
Who conducts regular training for the club?
1) Kumaresa Pasupathy (Men)
Instagram: https://instagram.com/kumaresa_34?igshid=OGQ5ZDc2ODk2ZA==
Email: kumaresa6@yahoo.com.sg
Kumaresa is a floorball coach and a national athlete. His strong passion for the sport allowed him to continuously seek opportunities to further develop himself as a player and coach.
As a coach, he strongly believes in nurturing and developing players to first love the game and second to realise their fullest potential. He strives to develop thinking players who will be critical and the catalyst for his players to spearhead their own development.
Just as he grew as a player and person through the sport, he believes floorball is a great platform where he can inculcate important values and life skills.
Besides being focused on curating training sessions that challenge his players, he believes in injecting fun elements to keep the passion for the game burning. He focuses on developing healthy gameplay while providing room for creativity and mistakes as he believes his players will be more courageous and learn better.
With a decade of experience playing at the Singapore Men's Premier Floorball League and representing Singapore in numerous international competitions like the SEA Games and the World Championships, his experience will be valuable as he is a strong role model for young players to emulate.
Benjamin Teo (Women)
Instagram: https://www.instagram.com/justbenjyy
Email: bensleathercrafts@outlook.sg
"Hustle, Hustle & Hustle" - fond words that encapsulate the very philosophy that Benjamin lives by, which has undoubtedly become an integral influence in his coaching.
Benjamin is no stranger to the floorball scene as he has been in this scene since 2009, dabbling in national stints and garnering valuable experience while hustling at the highest competitive level for 12 years and counting. A dependable player, teammate and coach, Benjamin's passion for the sport shines through his dedicated guidance and relentless pursuit for growth and success.
Adopting a team-centric coaching style, Benjamin places great emphasis on nurturing a positive team culture and growing together as a family. With his humorous demeanour and approachable coaching stance, trainings are nothing short of enjoyable yet enriching, with a focus on developing his players to flourish not just as sportswomen, but also as individuals outside of the game. A firm believer that "Form is temporary, class is forever", he strives to inculcate firm values and team spirit within the team, forging bonds between individuals to grow into a family.
With over a decade of coaching experience, Benjamin boasts a multitude of achievements under his name, of which include fetching double gold with the Temasek Polytechnic Men's and Women's team in POL-ITE 2021!
What is the training commitment like?
We usually train twice a week during off season, and train more during season and pre-season. We work hard and play hard, remembering to take a break from training after the season and for us to prepare for final exams.
How big is the team?
For competitions, we are allowed to register 23 players each for both Mens and Ladies, inclusive of goalkeepers. However, we do have recreational members who are more than welcome to join our trainings(:
Can I still join the club without prior experience?
Yes! We have recreational Floorball sessions that are usually held on Tuesday Nights or other days depending on the availability of the court space.
These sessions are perfect for beginners and strangers to the sport, where we will have a dedicated EXCO member in charge to show you the ropes!
We incorporate basic fundamental skills with exciting game time to allow for a safe and holistic introduction to the sport for all to have fun!
Continue your journey here...