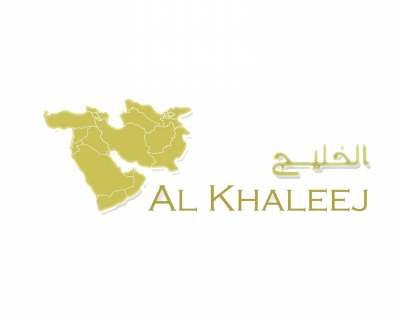 SMU Al Khaleej

ABOUT US   
Al Khaleej aims to share more about Middle Eastern culture with the SMU Community through fun, unique and engaging experiences. Through meaningful and interactive events, we spread the joy of the desert lands in SMU!
KEY EVENTS
Henna Workshop
Create beautiful and intricate Henna designs with us!
Meet Us in the Middle (East)!
 An interactive online adventure with fun quizzes and puzzles! 
 Belly-dancing Workshop
 Have fun and work-out all at once at our Belly-dancing workshop!
Arab Food Trail
We bring students from SMU on an Arab food adventure!
Tarhib Alshaay! (Welcome Tea)
A back-to-school tea party with music, food and conversations!
HOW TO JOIN THE CLUB? 
Students do not need to audition to join the club, as we are a group of students that hopes to share a piece of culture with people of other backgrounds. Just be open-minded and curious about the Middle East.
"Being part of the Al Khaleej ExCo has been a very fruitful journey for me. I really enjoyed learning more about the diverse Middle Eastern culture through the various events we have organized, and more importantly, meeting new friends!"
– Teng Xin Yi, Marketing director Year 3, 2021
"I met peers who share the same interests as me and this gave an opportunity to form friendships with people whom I might not have met in my classes. With that, I am also able to get involved with the campus life, especially since SMU is a city campus."
- Nur Khalisah Binti Ohrallayali, Year 3, 2021
"With Al Khaleej, I was truly able to grow and deepen my understanding of things I previously did not know about. I got to experience the joy of organising events with friends I got to know because of the club. It has been a very fruitful and rewarding learning experience."

Nicole Yang
Alumni
"Al Khaleej has enriched my student life in SMU. As an individual who seldom travel overseas, being an Al Khaleej member has expanded my horizons and deepened my understanding towards the Middle East. Additionally, Al Khaleej has also given me many opportunities to build lasting friendships during its activities."

Lai Yin
Year 3
Previous
Next
Who can join the club? Do I have to be Middle Eastern?
The club is for anyone and everyone interested in learning more about Middle Eastern culture. Race or ethnicity is definitely not a consideration at all so not to worry! Our Executive Committee consists of people from different nationalities.
How do I become a member of the club?
You can become a member by joining one of our events during the semester! You can also reach out to us on our club email - alkhaleej@sa.smu.edu.sg and we can send you a link! Join our Telegram Channel to know more: https://t.me/+Nz7xVgS0IdM3Y2I1. 
Are there other ways to learn more about your club and culture?
We are most active on our Telegram (https://t.me/+Nz7xVgS0IdM3Y2I1) and Instagram, (@smualkhaleej). Through these avenues you can learn all about what we do as a club and some of our club events that are coming up soon! Feel free to send us a DM for any query you might have. You can reach out to us at any time through our e-mail, alkhaleej@sa.smu.edu.sg!
Continue your journey here...