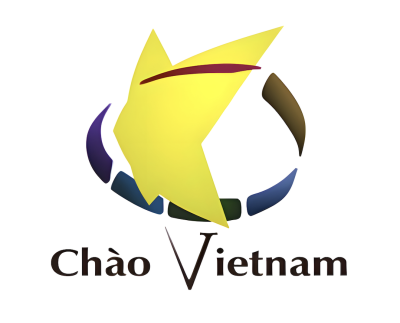 SMU Chao Vietnam
ABOUT US
SMU Chao Vietnam is a vibrant community dedicated to celebrating and sharing the rich heritage of Vietnamese culture. Whether you're a Vietnamese student seeking a comforting slice of home or an international student intrigued by the captivating aspects of Vietnamese culture, Chao Vietnam provides a welcoming to connect, learn and engage.
Follow us on Instagram @chaovietnam.smu for updates and posts about Vietnamese culture, as well as information on our upcoming events!
KEY EVENTS
Welcome Tea
Ignite the semester with a festive flourish! Join us for a radiant Tết celebration and familiarize yourself with our dynamic new Executive Committee. Dive into our exciting array of events planned for the semester, each designed to submerge you into the captivating world of Vietnamese culture.
Non La Day
Ready for a hands-on cultural journey? Roll up your sleeves and explore the art of crafting traditional Vietnamese nón lá and quạt nan. If you've never donned an áo dài before, seize this opportunity for a truly unforgettable experience!
Game Night
Unleash your competitive spirit during our Game Night! Gear up for an exhilarating showdown in one of the popular Vietnamese game show formats, such as Người Ấy Là Ai, Chiếc Nón Kỳ Diệu, or Ai Là Triệu Phú.
Mid-Autumn Festival
Embrace the enchantment of the Vietnamese Mid-Autumn Festival by crafting traditional Đèn Ông Sao lanterns. An experience we hope will truly light up your cultural journey!
Movie Night
Delve into the vibrant heart of Vietnamese cinema. Relish the thrill, drama, and unique narratives of Vietnam's film culture, uncovering cultural insights and forging deeper bonds within the community, one movie at a time.
HOW TO JOIN THE CLUB? 
Students do not need to audition to join the club. You can just sign up for our events via links in our EDMs!
"Chao Vietnam taught me a lot about teamwork skills which are essential for group projects in class"
– Ngo Thanh Van, former president of Chao Vietnam, SIS 2018
"Chao Vietnam has brought us all together, bonded us as a family and helped me personally feel at ease in SMU"
– Nguyen Tuan Minh, former vice president of Chao Vietnam, SIS 2018
How many events are there usually in one semester?
Typically, we host two main events in one semester. One large external event for everyone to immerse themselves in Vietnamese culture, and a smaller, more intimate gathering for our Vietnamese students at SMU to connect and build friendships!
Do I have to pay to attend the events?
Most of our events are free of charge! On rare occasions, certain events might require a small fee, but don't worry, we'll clearly state these details in our EDMs that will land in your school email inbox.
How can I be part of the Executive Committee?
Great news! We'll be recruiting our Executive Committee in the upcoming semester. We have a range of roles available, such as Marketing Directors, Event Directors, Finance Directors, Honorary General Secretary, Vice Presidents, and President roles. Keep an eye on your school emails for our EDMs! We can't wait for you to join us.
Continue your journey here...