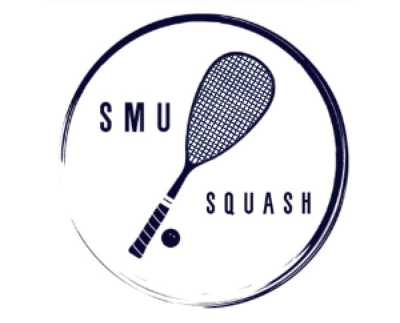 SMU Squash

ABOUT US
SMU Squash is a fun loving community of individuals passionate about Squash, an indoor racket sport. With both recreational and competitive players alike, SMU Squash caters to all skill levels, bringing people together for our shared love of the sport.
At our regular fun and active trainings, members can always expect to get a good workout. Our members are always keen to play friendly matches and we have a Coach for those who want to improve their technical skills. Don't worry if you are new to Squash, as we welcome new members and are happy to show you the ropes. Don't forget to join us for a hearty supper after training!
KEY EVENTS
Squash Fever
Our highly anticipated annual Squash Fever is back! Keep a lookout for our summer event where we invite people from all over Singapore to compete in any one of our four categories in our Squash Tournament.
Project Harrow (Community Service Project)
Aligning with SMU's spirit of social responsibility, we have collaborated with Touch Young Arrows to hold weekly Saturday Squash Sessions during the Summer holidays! During our weekly sessions, we strive to educate the children on the importance of regular exercise and healthy living.
Squash Clinics
Not too sure if squash is for you? Join our Squash Clinics held in Aug/Sept where you will be accompanied by our Squash Members and get the opportunity to try out Squash for the very first time!
Alumni/Corporate Networking
Join our annual networking session, where you will get the chance to connect with seniors or industry leaders to gain a better insight on different industries available and their journey on how they got to where they are today.
Finals Study Sessions
Feeling stressed from the impending Finals Exams? Join our Finals Study Session to lock in a productive day of work and also get your hands on our exclusive Welfare Pack!
OUR TRAINING
Day
Mondays
Fridays
Time
7:00 pm to 9:00 pm
Venue
Serangoon Gardens Country Club
*Our competitive and recreational teams train together and only split during competition season
OUR ACCOMPLISHMENTS
Marigold Singapore Squash Championship 2023
Women's Novice Champion (Alicia Lim)
2022 Singapore University Games (SUniG)
Women's Team: 2nd Runner Up
43rd Safra Squash Open 2022
Women's Novice Champion (Chua Wan Tong)
SMU Squash Fever 2022
Women's Division 2 First Runner Up (Carrie Tan)
MARIGOLD 2022 SGSquash Circuit 1
Women's Division 2: 1st Runner Up (Mindy Keng)
MARIGOLD 2022 SGSquash Satellite 1
Men: 1st Runner Up (Aaron Liang)
2021 Singapore University Games (SUniG)
Men's Team: 2nd Runner Up
Women's Team: 2nd Runner Up
Tech Mahindra SGSquash Novice Tournament 2021
Women's Champion (Chua Wan Tong)
HOW TO JOIN THE CLUB?
Students do not need to audition to join the club. Join us soon at our squash clinics to try out the sport this term! We do have a cap on how many people we can invite due to court restrictions given COVID-19, so please sign up early!
"My journey with SMU Squash has been nothing less than amazing. The SMU Squash community provided me with a sense of belonging and a support system that helped me to assimilate into my university life. I always look forward to Friday training with this dynamic bunch!"
- Ong Jun Bao (member), School of Business, Year 1
"I love squash because of the speed and adrenaline. Also, it's where likeminded people come together and play sports and not to forget the dinner after each squash session!!"
- Jasmine Ong, School of Computing and Information Systems Year 2, Honorary General Secretary
What is squash?
Squash (not the vegetable) is a racket and ball sport typically played by 2 players in a four walled court. Players can expect a fun and intensive workout. Supper is an optional but often included add on to gain back the expended calories.
Who conducts regular training for the club?
Coach Alan has been our Squash Coach for 3 years. He is friendly and very approachable. He also has a lot of experience with coaching (Squash Coach for Raffles) and is very detailed in his training programmes. Best part is that he does not just focus on repeating drills, he makes time for us to have fun playing matches as well! Be prepared for a good workout and a fun time of squash drills!
Do I need any squash experience to join?
No, join us at our squash clinics to try out the sport this term! We do have a cap on how many official members can join, so that the courts won't be overcrowded. Therefore remember to sign up early :)
*Trials will only be conducted during SUniG Team selections.
How do I get to your training venue?
Serangoon Gardens Country Club is a bus ride away from Lorong Chuan MRT station. It might not be the most convenient location to travel to, but there are plenty of good food options in the area. It doesn't hurt that the showers and changing rooms are air conditioned!
Continue your journey here...