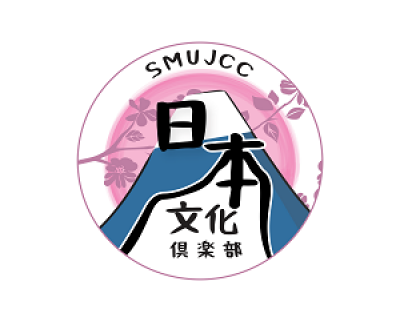 SMU Japanese Cultural Club

ABOUT US 
The Japanese Cultural Club (JCC) aims to promote Japanese culture for like-minded people who appreciate Japanese culture. In addition, we provide them a platform to gather and learn more about the culture.
JCC aims to regularly promote the Japanese culture within the SMU community for them to learn and respect the difference in culture. It is also a platform for Japanese students and locals to mingle and make friends.
KEY EVENTS
Welcome Tea
Every semester, new members join us in our journey to learn and promote the Japanese culture. Through the Welcome tea, freshmen and new members learn about the club and events in store for them in the semester.
Language Lessons
Through the language lessons, students make new friends and learn the basics to hold short conversations with the Japanese.
HOW TO JOIN THE CLUB?
Students do not need to audition to join the club.
"JCC is a very friendly and warm club to be in. I always have fun at their events and it helps me to de-stress and make friends with the same hobby whom I can chat freely with. I also have various opportunites to learn more about the Japanese culture through JCC!"
- Kah Hoe
"JCC provides a fun and open environment to practice Japanese with like minded peers and gives various opportunities such as language lessons and joint speaking sessions with the Japanese Association. The events held by JCC are enjoyable and informative, it's also definitely a safe space for people to practice speaking Japanese. Freshies who love Japan, anime, or Japanese culture should definitely give JCC a go!"

- Higashi Maika, School of Social Sciences, Year 2
I like JCC because of all the friends you get to make, there will be people to give you anime recommendations, people to teach you Japanese, people to introduce you to pretty/handsome Japanese. Most importantly, JCC has many interesting activities like Welcome Tea where we get to know the new members and Japanese lessons so you don't get lost in Japan. Learning a new language is difficult, but learning it with others who share the same passion as you do will make the journey a more interesting and fulfilling one. So what are yall waiting for, join JCC NOWWWWWW

Germine Tay, School of Accountancy, Year 2
Previous
Next
What level of Japanese lessons do we offer?
Typically, we offer beginner Japanese Lessons every term to cater to first-timers, but we sometimes offer intermediate classes for students with basic knowledge of Japanese and want deeper content. 
What activities do you guys generally host?
Events we host are mostly related to cultural events in Japan. An example would be the Tsukimi Festival. Other events we occasionally organise include Japanese language lessons, hanasukai (A gathering to practise your Japanese speaking skills), and information sessions providing students with guidance on working in Japan such as learning how to write a resume for a Japanese job application.
Does JCC interact with Japan Universities?
Yes. We have established connections with some Japan Universities and we always host them when they come for campus visits here in SMU. In the past, we also have short summer immersion programs with them.
Why should I join the JCC?
If you have an interest in Japanese culture and would like a stress-free place to relax and interact with like-minded peers, JCC is the place for you! You will be able to learn more about Japanese culture and make amazing new friends. A year with us and your Japanese might improve too!
Continue your journey here...