Governance, Registered and Independents Clubs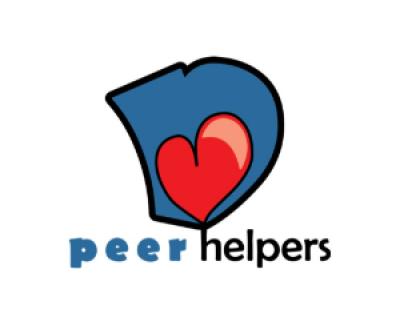 SMU Peer Helpers

ABOUT US
SMU Peer Helpers is a student body made up of caring individuals who are passionate about becoming better supporters to our peers. The SMU Peer Helping Initiative was started in 2004 and was Singapore's first and only formal peer helping programme for the education sector.
We work closely with the professional counsellors of Mrs Wong Kwok Leong Student Wellness Centre to improve the well-being of the student community.
While Peer Helpers are not professional counsellors, we serve as a bridge between the Wellness Centre and the SMU community to promote better mental well-being and a supportive community for all.
KEY EVENTS
Outreach

Details: TBC

To support our student community in their SMU journey, SMU Peer Helpers organises two community events each semester targeted at students, known as outreach events. 

Our main outreach events include welfare events packed with sweet treats to give students a boost from their stressful weeks, to meaningful workshops that invite students to learn more about themselves and encourage self-care! 

External workshops

Details: TBC

Each semester, we partner with external organisations to conduct workshops for youths in Singapore. With topics centred around mental well-being and peer helping skills, we aim to equip youths with the expertise and knowledge so they can in turn support the people they love and care for. These workshops also spread the importance of self care!

Internal Bonding Sessions

Details: TBC

While we try our best to support our student community, SMU Peer Helpers also place great emphasis on bonding as a PHamily!

SMU Peer Helpers conducts bi-weekly internal bonding sessions in the form of after-training activities for members to relax and get to know each other better. Our own members plan activities that vary every semester, all of which add to the vibrant SMU Peer Helper culture.
OUR TRAINING
 
Member
Associate
Day
Fridays
Time
3:30 pm to 6:00 pm
3:30 pm to 5:30 pm
OUR ACCOMPLISHMENTS
Successfully organised a peer-helping workshop for SMUSA members and SOSCIETY students in March 2023  
Held the Silver Ribbon Mental Health Awards Ceremony for schools in 2020 
Awarded the Certificate of Commendation for SMU's University Student Life Awards 2023 
HOW TO JOIN THE CLUB? 
Students do not need to go through an interview to join the Peer Helper Associate Program.
However, if you wish to become a PH member after the PHA program, there would be a selection interview to determine your suitability.
"Peer Helper has helped me open up to new experiences, meet good buddies that made my uni life fun and gave me the opportunity to contribute to the SMU community. It is more like a family than a CCA!"
- Phua Pei Wen, Peer Helper, School of Social Sciences, Year 4
"Through PH, I have learnt how to better support the people around me, and I have been equipped with the skills to make a meaningful impact. We were also taught the importance of self-care. Being a part of this community full of wholesome individuals will definitely improve anyone's university experience."
- Ooi Wei Ming, Peer Helper, School of Social Sciences, Year 3
"Everyone is approachable regardless of year and level. The crazy thing is, though cliques form, it does not seem to be exclusive. It is easy for someone who is too shy to approach people to integrate. In PH, good vibes are all around!"
Sook Won
SOSS: Year 3
 "It warms my heart to see acts of random kindness! In PH, seeing people listen to one another sincerely and guide each other to find solutions to their problems!"
Jolie Goh
LKCSB: Year 3
"From what i know, i understand that Peer Helpers is a CCA that allows their members to give back to the school by helping other students who are going through tough times. i find that very meaningful and am super inclined to it. Also, it can help me improve myself by being a mentally stronger individual and also a better friend!! :) "
Wei Ting
LKCSB: Year 1
"From my own personal experience, school counsellors can be very hard to approach in times of need. It is vital to have people who can relate and trustworthy to speak to. The idea that Peer Helpers acts as a bridge between the wellness centre and the community to provide support to and ensure the holistic development of other students is very heartwarming. I would love to have the opportunity to provide a listening ear and be able to help those those who need support, just as my friends have done for me in the past, but be even better equipped with the training provided." 
Shermaine Yeo
SOSS: Year 1
"I like to provide support and lend a listening ear to my friends whenever they need help or just someone to talk to, and I would like to extend that to my peers so that they know they don't have to deal with anything alone."
Chee Jia Yee
SOSS: Year 1
"I am interested in this CCA because I want to learn how to listen and understand someone better. I feel that it will be a good experience to learn more from professionals on how I can better listen and understand someone. In addition, Peer helpers seems like a close knitted CCA and I would love to meet like-minded people with the same interest as me and grow and learn together.
Leong Jia Qi
LKCSB: Year 1
"I think mental wellness is a very important issue in SG!"
Stanley Kor Guanghao
SOE: Year 1
Previous
Next
What is the difference between being a PHA and a PH member?
The PHA program is a 4-week-long program that teaches you the basic peer helping skills. Before applying to become a PH member, all applicants will have to go through one semester of PHA training to acquire the necessary skills to serve as a PH member. At the end of the PHA program, there will be a selection process to determine if applicants are suitable to join the PH family.
Who conducts regular training for the club?
For the PHA programme, training will be conducted by counsellors from the Wellness Centre.
For PH members, training will be conducted by both counsellors & and external trainers from organizations like Silver Ribbon & Samaritans of Singapore (SOS).
What's the experience of being a Peer Helper like?
As Peer Helpers, we aim to support our peers. Every Peer Helper undergoes weekly training every Friday, and learns valuable listening and conversational skills so that we can be better equipped with the necessary skills to help our peers. During our training, we also take part in role playing sessions to practise and refine the skills taught.
Peer Helpers also take on departmental duties, depending on what departments they choose to join. This can range from planning outreach events to improve the student population's awareness about mental health issues, to designing fun games to help club members forge closer bonds.
Moreover, Peer Helpers help to manage Cosy Haven, a comfortable refuge for SMU students to destress and relax. Through weekly Cosy Haven duties, Peer Helpers strive to create a warm and cosy atmosphere, so that students can find respite from their problems and difficulties. If necessary, Peer Helpers also serve as a listening ear to students who might be facing challenges.
I'm a student who wants to talk to a Peer Helper. How do I get in contact with PH?
You can choose to walk in to Cosy Haven and find a friendly Peer Helper ready to assist you. You can also DM us on Instagram/Facebook or write to us through email (peerhelpers@smu.edu.sg) if Cosy Haven is closed.
Cosy Haven Opening Hours:
(Cosy Haven is only open during weeks 3 to 7, and 9 to 13 during the school semester.)
Mon to Thu: 12:00 pm to 6:00 pm
Fri: 12:00 pm to 3:00 pm
Weekends/Public Holidays: Closed
Continue your journey here...