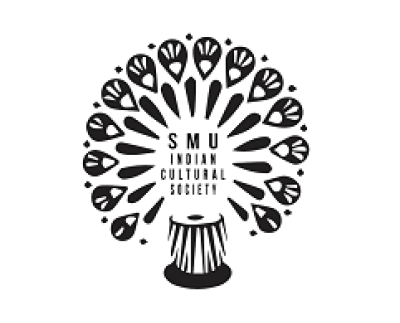 SMU Indian Cultural Society

ABOUT US
SMU Indian Cultural Society at the Singapore Management University is dedicated to facilitating the appreciation and growth of the Indian Culture and the welfare of its members in SMU. Through meaningful and engaging activities - ICS aims to integrate and reach out to the Indians, locals, and other international communities in Singapore.
For people who do not know much about Indian culture, it will provide them with a good insight. Along with the cultural aspect, we promise members fun engaging events and friendships they can cherish throughout their university life.
KEY EVENTS
Welcome Tea
Dance Jams
Holi
Freshmen Socials
Alumni Sharing
​​​​​​​
OUR ACCOMPLISHMENTS
Inter-University Indian Community - Tarang (2019)
Runners Up
HOW TO JOIN THE CLUB? 
Students do not need to audition to join the club.
"I have been a part of SMU ICS since my freshman year, and the club has been my home in university. As a freshman, I was very worried about how I would settle in, but with ICS my life became easier. Over the years, I have seen the club evolve and cater to its members."
- Eshan Tapuria, Year 4, SOB, Ex-President
"As a Bollywood enthusiast, I really enjoy coming down for the dance jams organised every semester. Furthermore, ICS always has a fun element to every event they organise and it is something which I always look forward to."
- Riya Singhvi, Year 3, SOB, Member
"ICS has provided me with a family away from home. It has given me a platform to showcase my talents and develop new ones. It has also allowed me to take up leadership opportunities and mould myself to be a better leader."
Sanjana Jain
SOE: Year 4
"As a lost freshmen in a new country, seniors at ICS welcomed me. Not only did they provide me a platform to develop my skills as a percussionist but also developed me as a person. I have given various performances and am glad to be a part of the family."
Anant Mohan
LKCSB: Year 4
Previous
Next
What can we expect from SMU ICS?
SMU ICS organises regular activities to spread Indian Culture among Indians, locals, and other international communities. For all the Indians who have come to Singapore, this club gives you a family away from home. You can come down for our events, showcase our talents and be a part of our family!
Continue your journey here...