Governance, Registered and Independents Clubs

Certain photos and images featured in the following video were taken pre-COVID19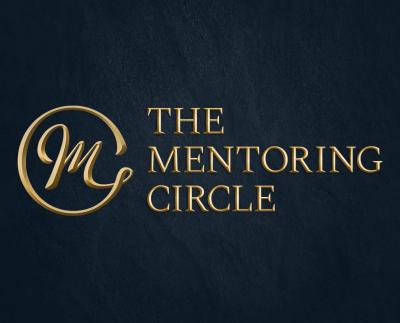 Certain photos and images featured in the following video were taken pre-COVID19
The Mentoring Circle
ABOUT US
Vision - An SMU where future generations are better than the last.
Mission - Fostering a community driven by purpose, through mentoring.
At The Mentoring Circle (TMC), we aim to transform outstanding individuals into strong people builders. Founded on the principles of giving and professional excellence, our club envisions an SMU where future generations are consistently better than the last.
In each circle, each mentee will be able to grow under the guidance of a mentor, seeking advice in areas such as academics and career. This mentorship journey will be the start of a long lasting and symbiotic friendship, where both the mentor and mentee will learn together. Mentees and mentors will also have the opportunity to interact with other members from the Circle and as well as our alumni.
With each Circle, our mentoring reach expands and new bonds are formed. We hope that through this endeavour, SMU can become a nexus for mentorship. The Mentoring Circle is proudly supported by the SMU Office of Alumni Relations.
KEY EVENTS
Odyssey 2023
Our flagship event, Odyssey, takes place every February. Odyssey is SMU's largest mentoring event for the student body.
Professional Workshops
Speakers and trainers with relevant professional experiences are invited to share their knowledge with the club members. 
Alumni Sharing
Alumni who graduated from SMU are invited back as speakers to impart some of their experiences with the club.
Other Events: Family Dinner, Union Day, Broadening Horizon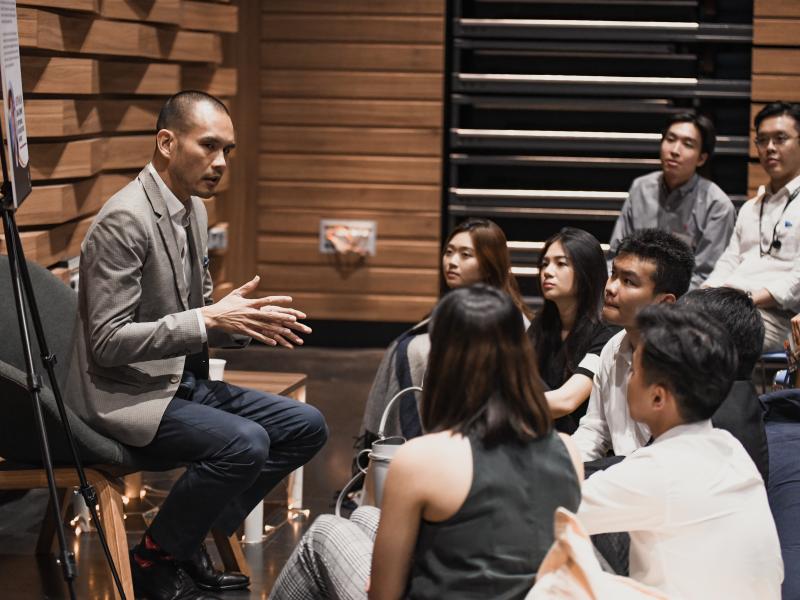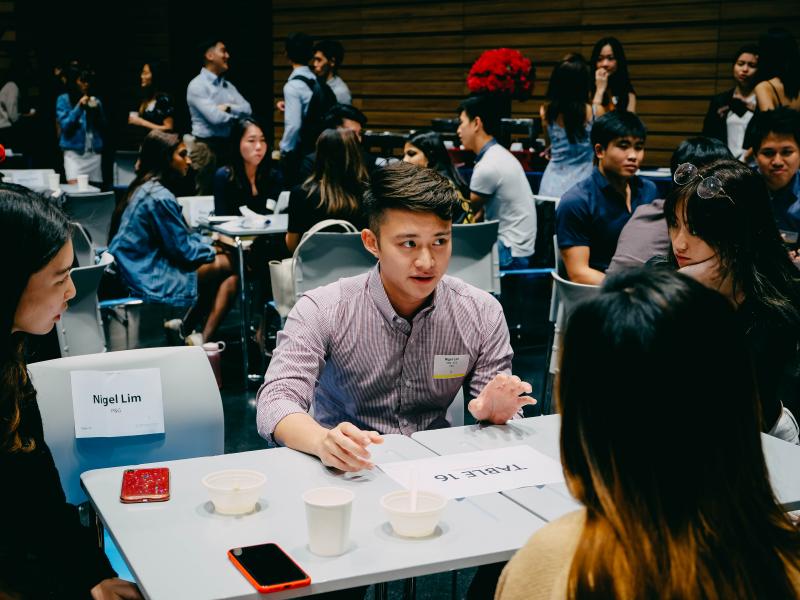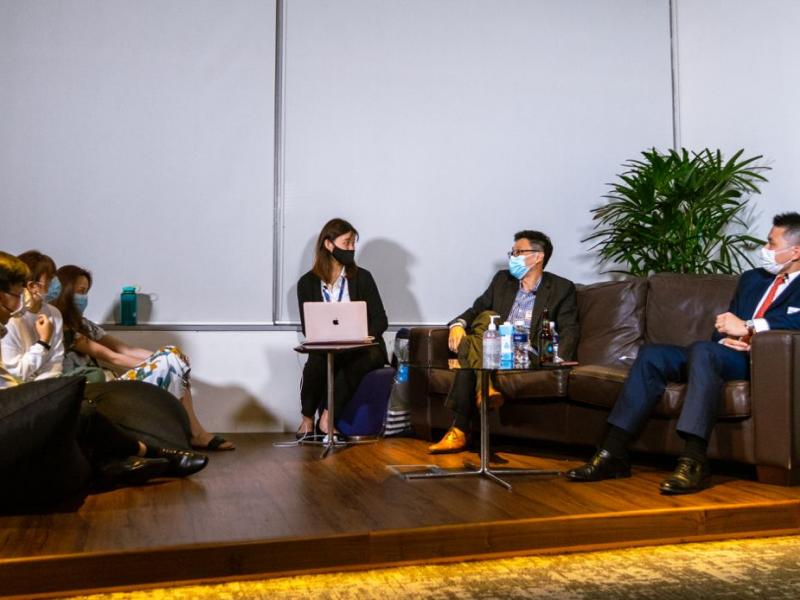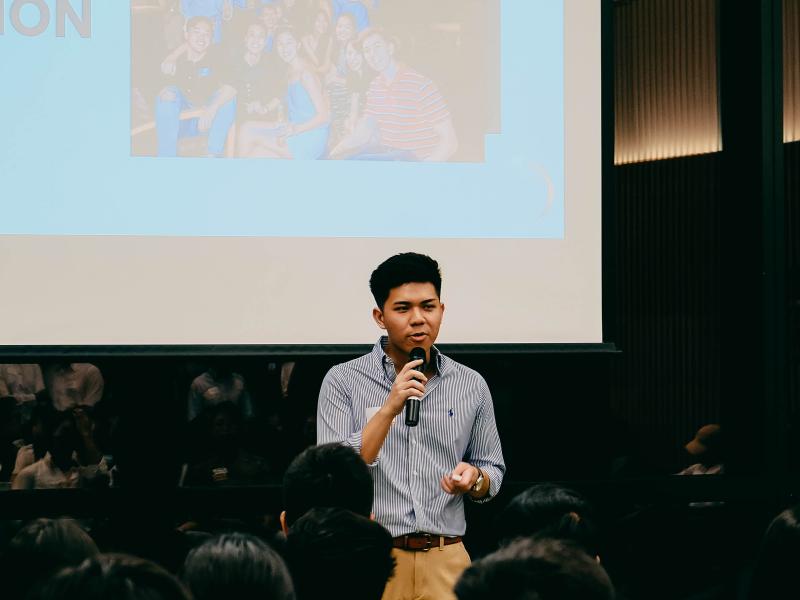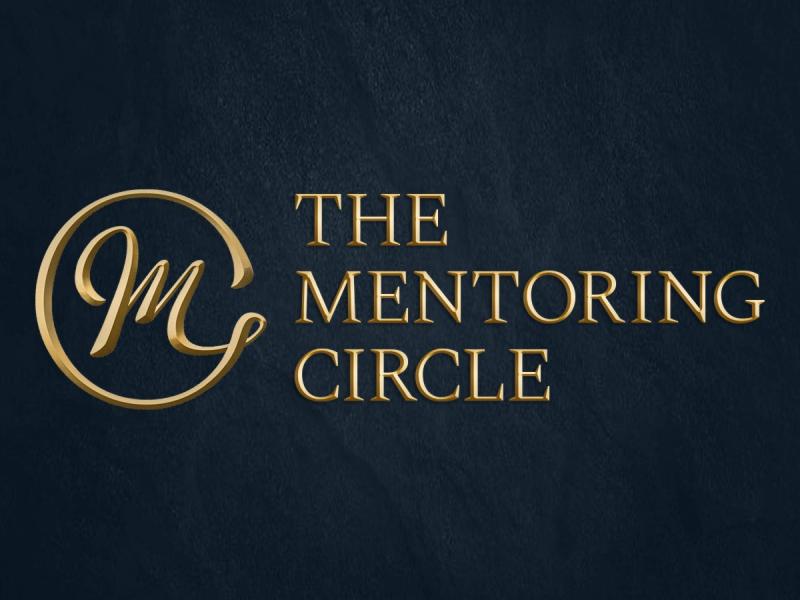 OUR TRAINING
Attend TMC events and initiate regular meet-ups with mentors & mentees within the club
OUR ACCOMPLISHMENTS
Won Gold at the 2020 Council for the Advancement & Support of Education (CASE) Circle of Excellence Awards
TMC led SMU to achieve gold for the Student Advancement and Student-led Engagement Initiatives Category, out of 2,752 entries submitted by 587 member institutions across 28 countries. This recognises TMC for its efforts to drive alumni engagement.
Conceptualised and hosted Odyssey, SMU's largest networking event
Included distinguished VIP speakers comprising of C-Suite Executives, Partners and Directors from LinkedIn, Bain & Company, Amazon Web Services, Golden Gate Ventures, EY-Parthenon, L'Oreal, Bank of Singapore, Mcdonald's, SAP and many others.
"I came in lost, confused, and aimless. But I found support, I found friends, and I found a community. Some describe TMC as a student club or a CCA, but to me, TMC is my community, and I am blessed to have benefitted so much from being a part of the club."
- Ryan Tan, LKCSB Year 2 Mentee
"Being a mentee in TMC has helped me to forge close friendships with like-minded individuals, find my own path and developed me as a person. Through TMC, I am glad to have found a mentor, a friend and a community of encouraging and helpful human beings that I will always be tremendously grateful for."
- Shuxiang Lin, LKCSB Year 2 Mentee
"In hindsight, I'm grateful that every interaction I've had in TMC shaped the major choices I made in my past year. There's something special about TMC and I feel blessed to be part of a circle of like-minded individuals who aren't only driven to succeed but also in giving back."
Haris Lim
LKCSB: Year 3
"What's great about TMC is the creation of this safe and inclusive community where questions are not shunned but instead, encouraged. This helped me build the confidence to seek guidance and mentorship beyond SMU and into other aspects of my life."
Ng Kok Yin
SOSS: Alumni
Previous
Next
What will I get out of TMC?
Firstly, you will get a myriad of opportunities to meet seniors and peers from various fields and industries, who will guide you throughout your SMU journey so that you can make more informed choices; As a mentee, you will get experienced seniors to guide you, and as a mentor, you will be given the opportunity to help your juniors assimilate into university and give them advice. Secondly, you will be given priority access to our events, to network with industry professionals and hear from alumni about their first hand experiences. Last and most importantly, you will have a family in SMU who will always support you!
What is the commitment for a mentee like?
TMC is an events-based club, hence we do not have a fixed day where we meet. We gather during events (Family Day, Union Day, Broadening Horizons, Odyssey etc), coffee chats and TMC Academy. These activities allow our members to bond and find peers who share similar interests. Furthermore, we strongly encourage mentees to get involved in helping to organise our bigger events such as Odyssey, SMU's largest networking event, and interact with other like-minded peers. Most importantly, we believe that for a mentee to have a fruitful journey in TMC, active participation in the mentor-mentee relationship is required. The Executive Committee highly encourages mentees to attend a minimum of 2 club events or meet-ups every month.
What is the selection process like?
The selection process consists of an online application screening, followed by an interview to understand more about your interest in joining us and lastly a group interview for us to get to know you better and for you to understand more about TMC.
Continue your investigation here...