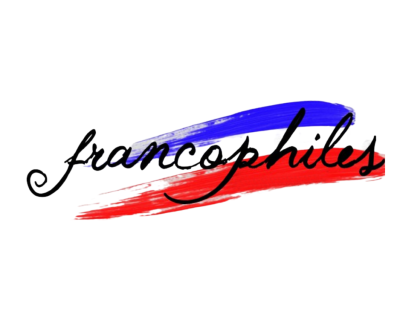 SMU Francophiles

ABOUT US
We are a Cultural Club under ICON, spreading love and appreciation for the culture, food, sports, people, fashion and history of France through our events.
When you join Francophiles you can expect to discover French culture through fun activities while you bond with people from diverse backgrounds within the SMU Community.
You will also get a chance to pick up a new language, through our language lessons and learn more about the widely appreciated French cuisine and comfort food, through our workshops.
Moving forward, Francophiles strives to engage SMU students in action-packed yet authentic events that make them feel as though they are halfway across the world, in France.
Francophiles was born when a group of students who were studying French as an elective at SMU thought of forming a group for like-minded students who wanted to cultivate a deeper understanding of the French and European Culture in the SMU Community.
Key Events
French Language Classes
Baking Workshops
Movie Nights
The Masquerade Ball
​​​​​​​
HOW TO JOIN THE CLUB? 
Students do not need to interview to join our club.  Just sign up for our events through the links in our EDMs and sign up to be a member through the Google Form we will be sending via email!
"I have made some really nice friends and learnt some great skills being a member of Francophiles. P.S. I now make the best Macarons thanks to the Baking Workshops!" 
- Cheryl Lim, Member, Year 3 SOB Student
"Francophiles' Events actually make me forget that I'm still studying in Asia. The French experience Francophiles strives to create is truly authentic."
-  Rishika Gupta, Member, Year 4 SOB Student
 "I've been learning the French Language for the past 10 years and have fallen in love with the French culture! Hence, I would love to join Francophiles to get to know more people from different backgrounds who can bond together over the love for French Culture!!"

Avi Tripathi
SOA: Year 1
 "I'm very fascinated by the French culture and I want to diversify and expand my knowledge about the French. Francophiles is the perfect club for me to engage in different activities hosted by them and get to know more about the French culture. I'm very keen and enthusiastic to be a part of this club."

Nandini
LKCSB: Year 2
                               "I love the French language. Je t'aime française."                              

Yi Qian
SOL: Year 1
Previous
Next
What are the requirements to become a member of Francophiles?
The only requirement to be a Francophiles member is love for French culture! If you are eager to learn more about French language, cuisine and culture, we assure you that you will love our events too! P.S…you do not need to know how to speak in French to attend our events.
How will I be updated about upcoming events?
You can look out for emails from Francophiles to be updated about our upcoming events. We also frequently post about our upcoming events on our Instagram page so do check that out.
Continue your journey here...