Governance, Registered and Independents Clubs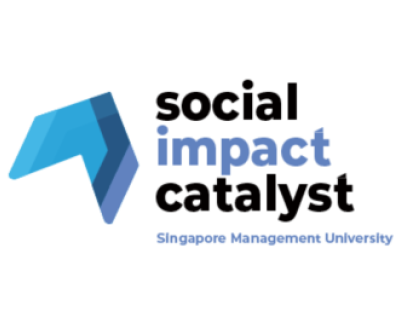 SMU Social Impact Catalyst (SIC)

ABOUT US
SMU Social Impact Catalyst (SIC) was founded in 2020 and we are a chapter of Singapore's largest youth-centric organization focused on social entrepreneurship and innovation. 
SMU SIC provides students an opportunity to create meaningful social impact by forming teams and applying business concepts to develop projects that create change for good. With SMU SIC, you can start your own social enterprise or social innovation project!
KEY EVENTS
SIC Bootcamp
A great introduction to starting a Social Enterprise (SE) at SIC HQ, where you will receive a crash course on entrepreneurship and exchange ideas with other aspiring changemakers!
LCSI x SIC Case Competition
Our annual case competition which allows participants to explore the SE space and ideate innovative solutions to real social problems.
Social Pulse 
SIC's annual networking event where industry professionals join us for casual coffee chats to share with students interested in the SE space.
Social Engine
Annual SE pitching competition designed to allow participants to win cash prizes to turn their innovation dreams into reality!
OUR TRAINING
| | |
| --- | --- |
| Day | Thursdays |
| Time | 7:30 pm to 9:30 pm |
| Venue | SMU Campus |
HOW TO JOIN THE CLUB?
Students do no need to go through an interview to join SIC. Our club welcomes everyone and there is no requirement for attending our sessions. A minimum attendance of 80% is required to qualify as an official SIC member.
Is SIC the same as SICS?
NO! We are not affiliated with SICS (or SCIS for that matter!) SMU SIC is an institutional CCA supported by the Lien Centre for Social Innovation (LCSI).
Will I get CSP hours?
No. SMU SIC is a social innovation and entrepreneurship club focused on nurturing and educating the next generation of social entrepreneurs through our weekly training.
Is the commitment very heavy?
Not to worry about the commitment for the Experiential track as it is catered to people with little or no prior experience in social entrepreneurship! Simply attend our weekly training sessions on Thursday nights.
For the Enterprise track, you can look forward to scheduling mentoring sessions with your assigned mentors! You will only have to attend the stipulated sessions on selected Thursday nights.
Continue your journey here...