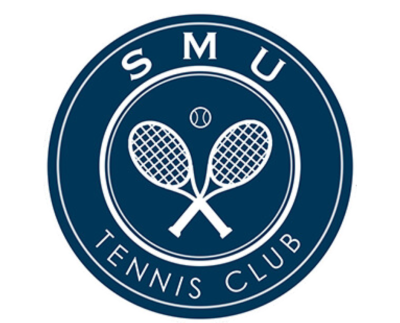 SMU Tennis

ABOUT US
Tennis is a competitive club with the mission of winning competitions and building a cohesive Tennis community in SMU.
The Club holds trainings twice a week; Every Monday and Thursday 8-10pm. In each academic year, we participate in 2 competitions, SUNIG and NUS Friendlies.
KEY EVENTS
Social Tennis
​​​​​​​
OUR TRAINING
Day
Mondays
Thursdays
Time
8:00 pm to 10:00 pm
Venue
St Wilfred's Tennis Centre, Yio Chu Kang Centre or St Joseph's Institution International
OUR ACCOMPLISHMENTS
2022
 Singapore University Games (SUniG)
Women's team: 1st
Men's team: 2nd 
2021
 Singapore University Games (SUniG)
Women's team: 2nd 
Men's team: 2nd 
2019
Women's 2019
2nd Place
Men's 2019
3rd Place
HOW TO JOIN THE CLUB?
A trial is necessary for all students who wish to join us. Captains will conduct trials upon expressing interest and students are preferred to have a background in the sport.
"The Tennis club has allowed me to make many friends with people who have the same interests as I do. It has also provided me with a sense of belonging and a support system that helped me to assimilate into my university life."
- Valerie Lai, Events Director, School of Accountancy, Year 2
"My journey with SMU Tennis has been nothing short of amazing. The SMU Tennis community is one that encourages friendship, competition and excellence in all aspects of university life, both on and off the court. I've always looked forward to growing with this incredible team!"
- Jeremy Soh, Team Member, School of Business, Year 2
Is there an SMU Recreational Tennis team?
Unfortunately, SMU tennis is a solely competitive team. All our club resources are devoted to ensuring that our team remains competent and aims toward the goal of winning competitions. Hence, the selection process in selecting new members is highly stringent, and some level of skill is required.
How can I be selected for the club?
After application, you will be required to participate in a trial. In this trial, the captains of the respective teams and the Executive Committee will assess your ability and attitude. We will also be looking out for individuals who display high competency in the sport during our events such as Social Tennis and the External Tennis Camp.
If I can't join as a member, how else can I play tennis in SMU?
Fret not, the tennis club organises events that are open to all SMU students and exchange students every semester! These events include Social Tennis and Tennis Camp. These events are targeted at allowing non-club members the opportunity to play and learn from our team!
Does SMU have any tennis facilities?
Unfortunately, our campus does not have any tennis facilities. Our team uses ActiveSG courts that are near our school. Namely Yio Chu Kang Tennis Centre, St Joseph's Institution International (St Wilfred's Tennis Centre). If you do not own a racket, feel free to email us to request a free rental of a tennis racket.
Who conducts regular trainings for the club?
In the off-season, our club's captains will oversee trainings and team bonding sessions. In season, we hire a certified external tennis train the team to ensure that we are ready for our competitions.
Continue your journey here...