Certain photos and images featured in the following video were taken pre-COVID19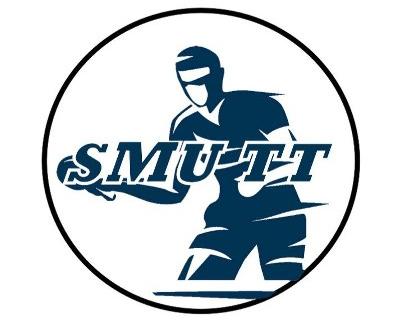 Certain photos and images featured in the following video were taken pre-COVID19
SMU Table Tennis
ABOUT US
SMU Table Tennis is all about having a fun and fulfilling university experience through the love and passion of table tennis.
SMU Table Tennis welcomes students from all walks of life and of all proficiency levels. From casual players in our recreational team whose aim is to destress and relax, to our more dedicated and committed players in our core team who represent us in competitions. Aren't we all here to learn and grow?
KEY EVENTS
Singapore University Games
Institute-Varsity-Polytechnic Games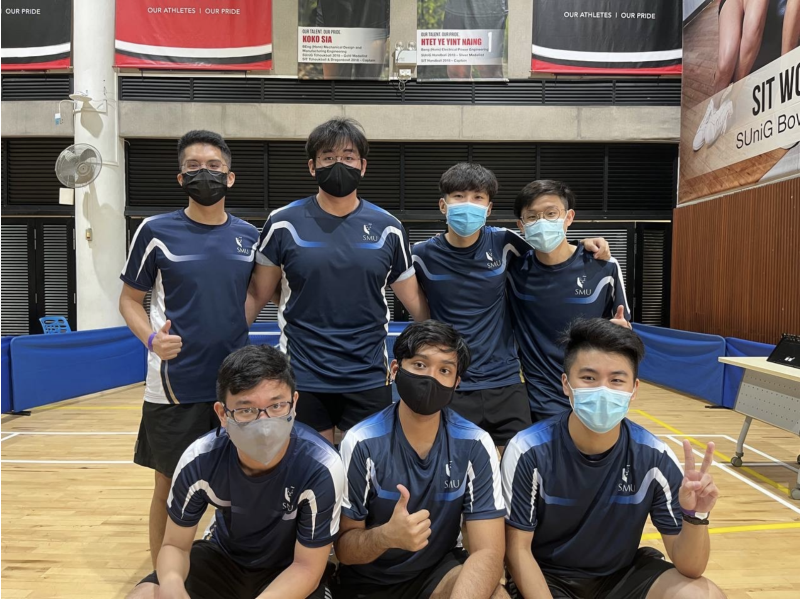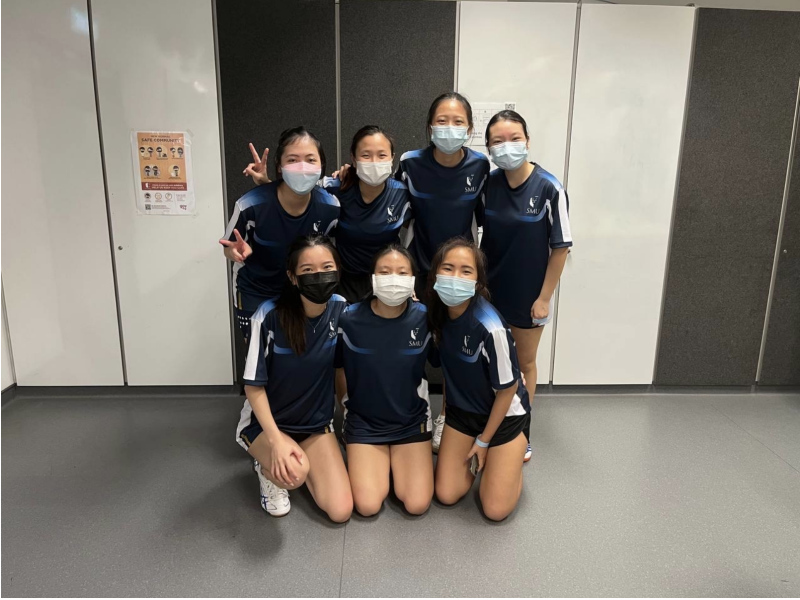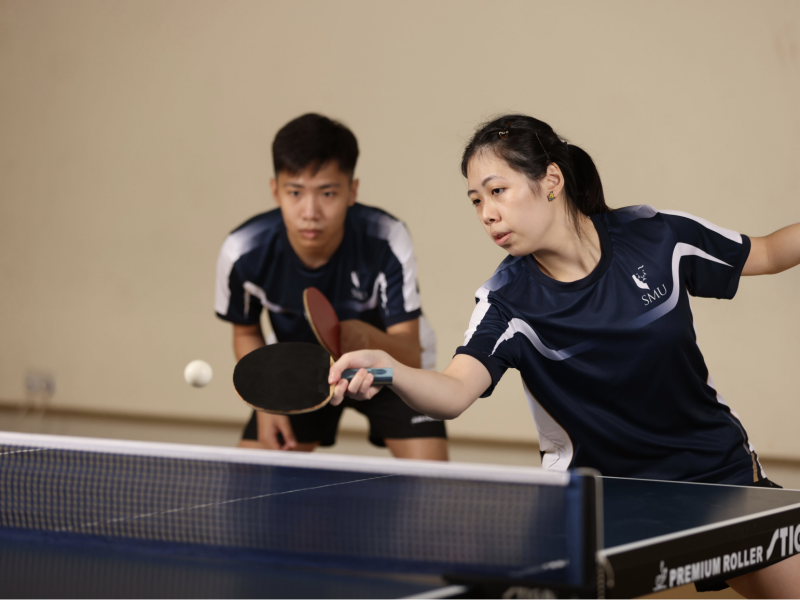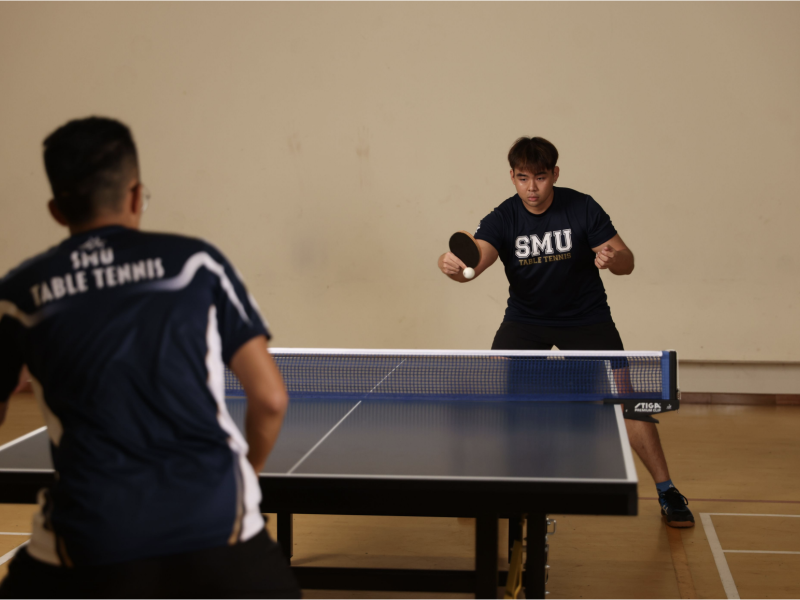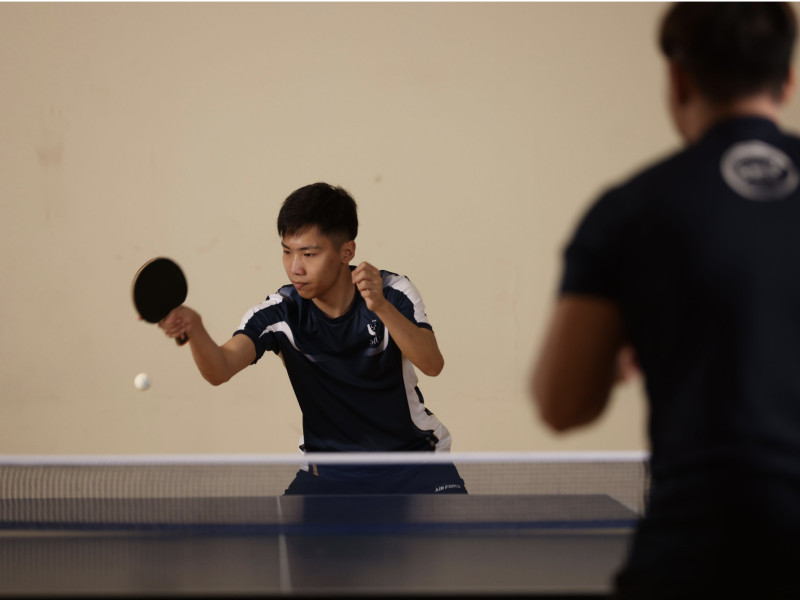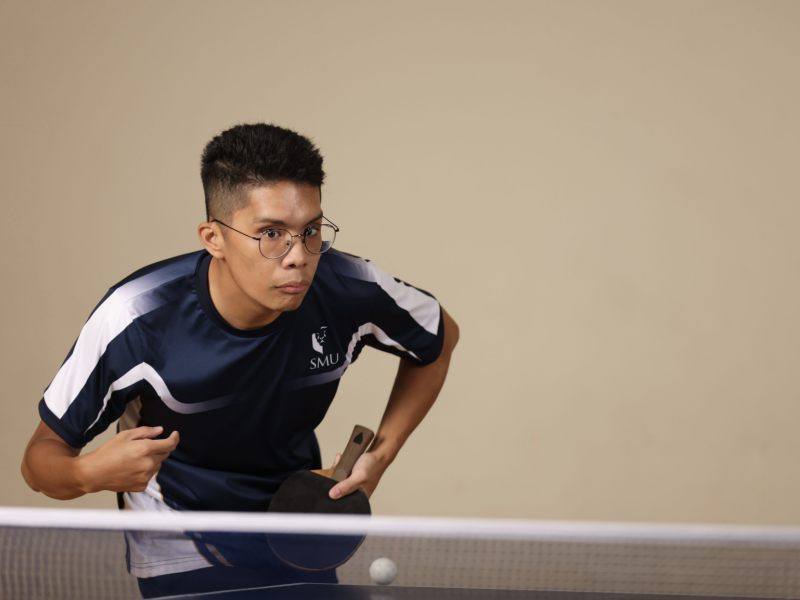 OUR TRAINING
| | |
| --- | --- |
| Day | Thursdays |
| Time | 11:00 am to 1:00 pm |
| Venue | SMU Multi-Purpose Sports Hall |
OUR ACCOMPLISHMENTS
2019 Singapore University Games (SUniG)
Men's Team: 2nd Runners Up
2019 Inter Varsity Polytechnic Games (IVP)
Men's Team: Top 8
2022 Singapore University Games (SUniG)
Men's Team: 2nd Runners Up
Women's Team: Champions
DO I NEED TO AUDITION TO GET INTO THE CLUB?
NO, we welcome all students who are interested and have passion for table tennis!
"SMU TT is a band of brothers and sisters to me, a family who came together to set up a club through our love for the sport. I hope for more and more fellow SMU students to join and help this family grow. To me, it truly is a place where we can toss aside all our academic stress and just banter around with one another."
- Ryan Goh, Y3 School of Economics
"SMU TT is finally back and we are here to stay! We definitely train hard and play even harder:)) I hope that through the tough times of training together and the fun memories we build we will be create a place we can call home!"
- Melson Teo, Y3 SOE
Can I join SMU TT as a beginner?
Yes! Training is open to ALL students of ALL levels of play. We will be coaching and guiding you throughout and hopefully you'll come to love table tennis as much as we do!
How do I join SMU Table Tennis?
Head on down to our IG Page for the link to our telegram group chat. We will be posting regular updates on our trainings there.
Continue your investigation here...