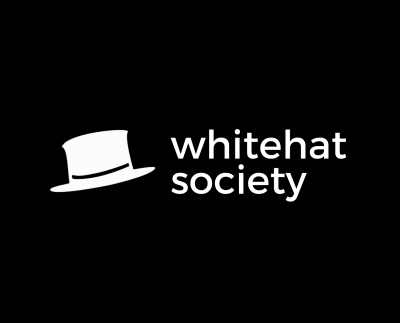 SMU Whitehat Society

ABOUT US
Whitehat Society (Whitehats) is a special interest group founded by a group of students who are passionate about information security. We are a vibrant and passionate community of cybersecurity enthusiasts and professionals dedicated to fostering a culture of knowledge-sharing and cybersecurity awareness. Our club serves as a platform for students to explore the vast field of cybersecurity, engage in hands-on activities, and build valuable skills that will prepare them for the ever-evolving digital landscape.
KEY EVENTS
We host competitions, workshops, and networking events throughout the year to provide cybersecurity skills and experience to students with a wide range of skillsets.
OUR TRAINING
Join our telegram chat for announcements regarding our workshops and events!
OUR ACCOMPLISHMENTS
Attained multiple awards in Cyber Defenders' Discovery Camp (CDDC), an annual cybersecurity competition.
HOW TO JOIN THE CLUB?
There is no interview required. We welcome all students, regardless of skill level or experience, to join our community.
"The Whitehat Society has given me the opportunity to learn so much about the cybersecurity industry and has helped me grow as a person and cybersecurity enthusiast. I'll be forever grateful to my friends and mentors in Whitehats."
- Bryan Lee Min Yuan, President, SCIS Year 3 student
"Years ago, my friend and I started a Minecraft server. It was fun at first, but as the server grew, we started to face cyber attacks and had to learn to defend against it. Then, I learned the importance of cyber security, and i want to join Whitehats to better equip myself with the skills necessary to protect my diamonds."
- Tan Jing Zhi, SCIS Computer Science Year 1
Can I join if I know nothing about Cyber security?
Of course! We welcome individuals with all levels of experience and knowledge, including those who are new to the field of cybersecurity. No matter your starting point, Whitehat Society is committed to providing a nurturing and inclusive space where you can learn, grow, and contribute to the cybersecurity community.
What is the commitment level like?
Our workshops and events are non-compulsory, meaning that you have the freedom to participate based on your availability and interests. You are welcome to sign up whenever you can and attend the sessions that align with your schedule.
What would I gain from joining Whitehat Society?
Joining Whitehat Society offers numerous benefits and opportunities for personal and professional growth in the field of cybersecurity. These are some key advantages you can gain by becoming a member
Knowledge and Skills Development: Whitehat Society provides a platform for you to enhance your knowledge and skills in cybersecurity. Through workshops, training sessions, and hands-on activities, you'll gain a deep understanding of various cybersecurity concepts, tools, and techniques. This knowledge will equip you with the foundation needed to excel in the field.
Practical Experience: Whitehat Society offers opportunities to apply your theoretical knowledge in real-world scenarios. By participating in Capture the Flag (CTF) competitions and practical exercises, you'll gain hands-on experience in solving cybersecurity challenges and developing practical skills required in the industry.
Networking and Community: Joining Whitehat Society allows you to connect with a vibrant community of cybersecurity enthusiasts, including fellow students, industry professionals, and experts. Through interactions, collaborations, and discussions, you'll expand your professional network, fostering connections that can lead to internships, job opportunities, and mentorship in the cybersecurity field.
Cybersecurity Community Impact: Whitehat Society actively engages with the wider community to promote cybersecurity awareness and education. Through outreach programs, workshops, and collaborations, you'll have the chance to make a positive impact by sharing your knowledge, educating others, and helping to create a safer digital environment for all.
Continue your journey here...